The Mystery Of The Princes In The Tower Explained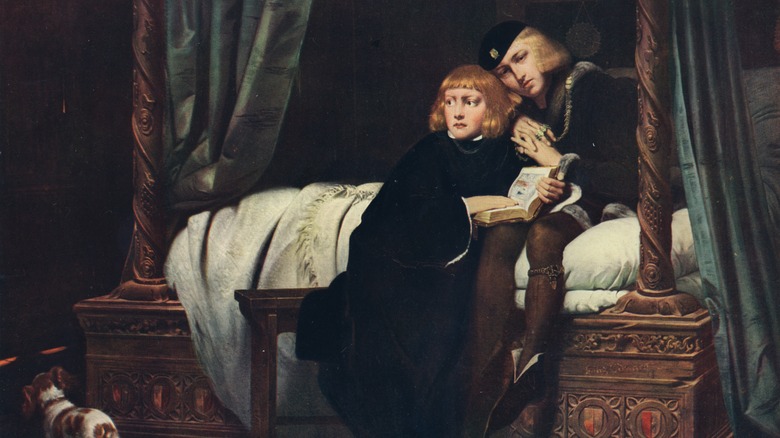 Print Collector/Getty Images
It's one of the biggest murder mysteries in British history: Did Richard III, in order to secure his reign, murder his nephews, ages 12 and 9? The elder of the two nephews, Edward V, became king in 1483 when his father, Edward IV, died during the Wars of the Roses (via Historic Royal Palaces). At the same time, Edward IV's brother, Richard III, became Lord Protector. Richard III immediately sent his nephews to the Tower of London, supposedly for their protection, and they were never seen again.
Richard III crowned himself king, but died just two years later in battle. As little as 30 years after his death, during the reign of Henry VIII, the writer Thomas More wrote a history of Richard III's reign that concluded — allegedly based on the accounts of witnesses — that Richard had his nephews murdered (via Smithsonian). This depiction has been influential ever since, including in Shakespeare's great history play "Richard III." But is it real?
The skeletons of children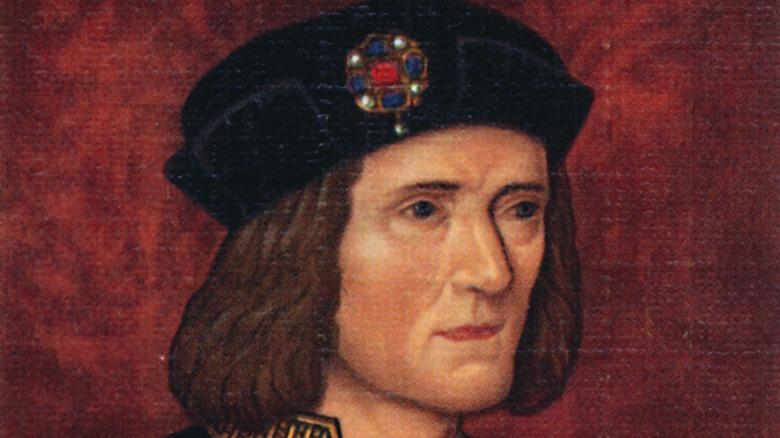 Print Collector/Getty Images
In More's version of the deaths of the two princes, the henchmen Miles Forest and John Dighton came to the tower at about midnight and smothered the boys with pillows (via Historic Royal Palaces). Over the years, evidence has emerged supporting this account, going beyond Richard's generally fishy behavior. In 1674, during the reign of King Charles II, human bones were found in a royal palace near the Tower of London. Forensic testing in 1933 found that they belonged to two children, at the age of about 10 and 12. And recent research points to the idea that More's sources may have been Forest's own sons, which would certainly bolster the account's credibility (via Ars Technica).
There is also the chance, however, that the boy princes were not killed by Richard III at all. Other suspects include Henry Stafford, a duke who may have killed the boys to curry Richard's favor; Henry VII, who later rose to the throne himself and married the prince's sister; John Howard, the custodian of the Tower at the time, who gained one of the prince's noble titles; and even the cunning Tudor matriarch Margaret Beaufort. We may never know for sure, but as for now, Richard III is still the prime suspect.