Disturbing Details Found In Ron Goldman's Autopsy Report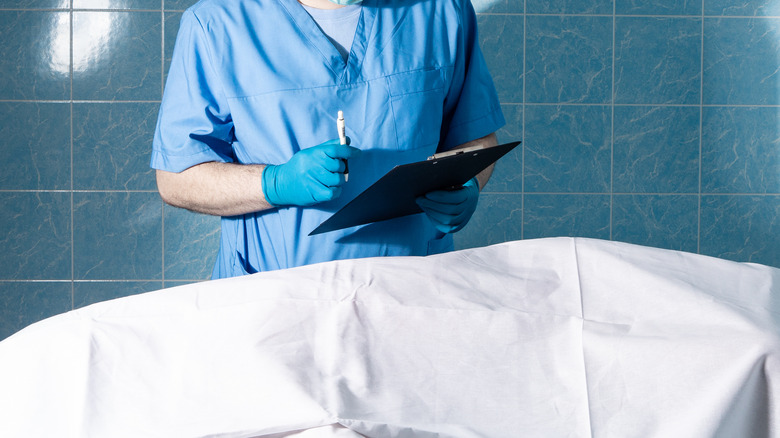 Dm_Cherry/Shutterstock
In June of 1994, a 25-year-old waiter named Ronald Goldman was working at the Mezzaluna restaurant in Brentwood, Los Angeles (via the Los Angeles Times). On the evening of June 12, Nicole Brown Simpson, the ex-wife of football legend O.J. Simpson, came to eat at the restaurant with some friends and family (per CNN). Later that night, both she and Goldman would be found dead outside of her house a few blocks away on June 13.
The two were found stabbed to death in a brutal and bloody crime scene. The main suspect in the case was O.J. Simpson, who was charged for the murders and put on trial. Despite speculation of a romantic relationship between Nicole and Goldman, in the aftermath of their deaths, it was learned that Goldman was very good friends with Nicole. Indeed, he was at Nicole's house because he volunteered to return a pair of glasses she left behind at the restaurant (via Associated Press). To investigators, Goldman's death was sadly collateral damage.
The grim details of Ron Goldman's autopsy report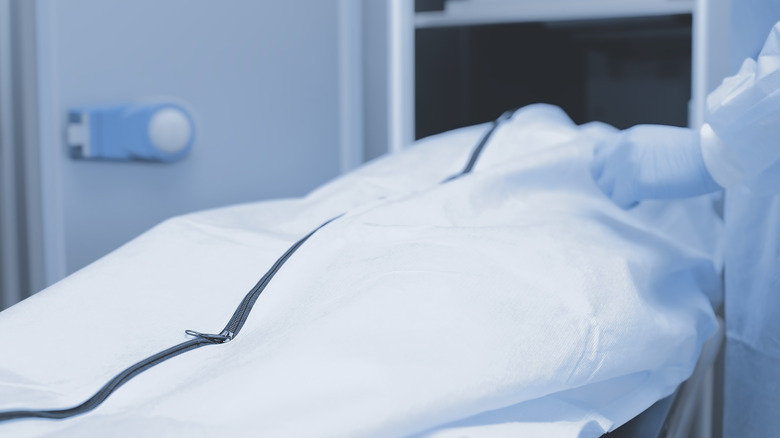 sfam_photo/Shutterstock
Both Nicole Brown Simpson and Ron Goldman were found dead at the scene, and most people knew that they were stabbed. But an autopsy revealed the details of how they actually died.
The Los Angeles coroner performed an autopsy on Goldman a day after the crime on June 14, and it revealed the nature of how he was killed. Per Autopsy Files, the report specified that Goldman was stabbed multiple times with a sharp object, and the gruesome details demonstrated just how depraved his murderer was. Goldman endured stab wounds nearly everywhere — he had injuries to his neck, face, ears, chest, thigh, hands, forearm, and abdominal area. The autopsy report highlighted that while some of these injuries would've been non-fatal, the stab wounds to his neck and torso were what ultimately led to his death. The coroner noted that there was damage to a major neck vein, as well as his lung. The internal bleeding that Goldman had in his abdomen also left critical wounds.
But the report did show that Goldman did not die without a fight. The autopsy explained that Goldman had dozens of defensive wounds, mostly found on his hands, face, and upper body. These discoveries mean that he fought hard to live.