Stevie Nicks' Relationship With George Harrison Made Him Her Favorite Beatle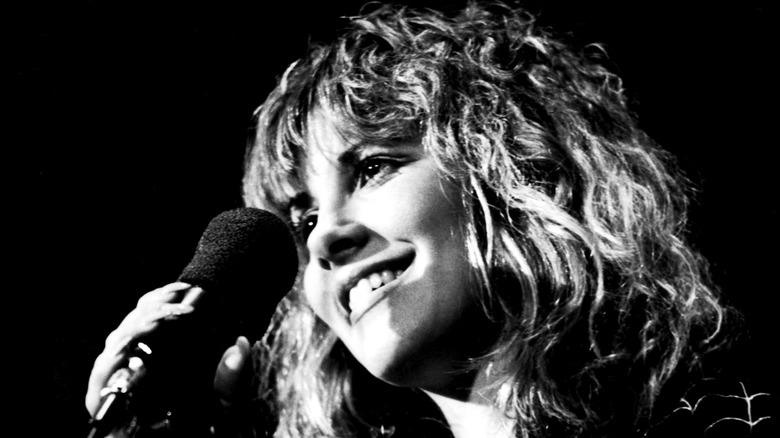 Michael Putland/Getty Images
Though in the late 1970s, Fleetwood Mac's most successful album "Rumours" had yet to be released, they were already a very successful band. As a result, Fleetwood Mac singer-songwriter Stevie Nicks had met a number of famous musicians, many of whom she'd admired for years. Like most people her age, Nicks was a fan of The Beatles, who broke up in 1970. And In 1977, around the same time "Rumours" came out, Nicks had the opportunity to spend time with one former Beatle in particular. That chance came in Acapulco, Mexico, at a Warner Bros. music industry convention, according to Far Out Magazine.
Though this wasn't the first or only time Stevie Nicks met a former member of the Fab Four, this person would go on to become her favorite Beatle of them all: George Harrison. Although Nicks said she can't recall ever meeting Paul McCartney, she also hung out with drummer Ringo Starr on several occasions. And later, Nicks' 1981 hit "Edge of Seventeen" would be written in part about the death of John Lennon at the hands of an assassin, Mark David Chapman, a year earlier. These encounters with former Beatles came and went for the Fleetwood Mac member, despite how important the iconic Liverpool band was to her. When Nicks met the "quiet Beatle," though — as George Harrison is sometimes called — it was the start of a lifelong friendship for both musicians.
Harrison and Nicks had meaningful late night chats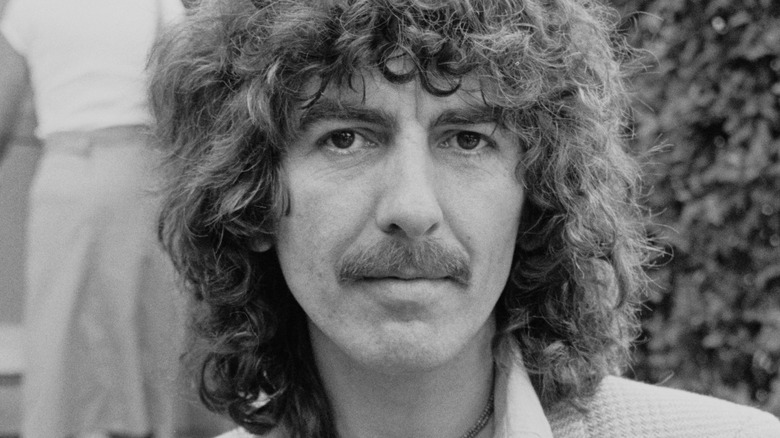 Evening Standard/Getty Images
According to Stevie Nicks' own words, George Harrison's willingness to simply spend quality time with her bonded the two musicians together. Besides meeting in Mexico, they'd also spent some time together in Hawaii, but it was the time that Harrison and Nicks spent together in Acapulco that cemented their friendship. Both Nicks and Harrison liked to stay up late at night — Nicks famously went to bed in the wee hours of the morning, and Harrison liked to garden at midnight, per Showbiz Cheat Sheet. 
Being up together in the middle of the night created the opportunity for the two musicians to have meaningful conversations and to get to know one another. Referring to Harrison, Nicks said (via Far Out Magazine): "He was handsome, he was debonair, and he was funny." All the Beatles, Nicks said, have, "that certain je nais se quois that's just so attractive and easy to be with," she added. But with Harrison, "You didn't know him, then you've known him 15 minutes, and you feel like you've known him a long time," Nicks said. 
Harrison helped Nicks process life as a famous musician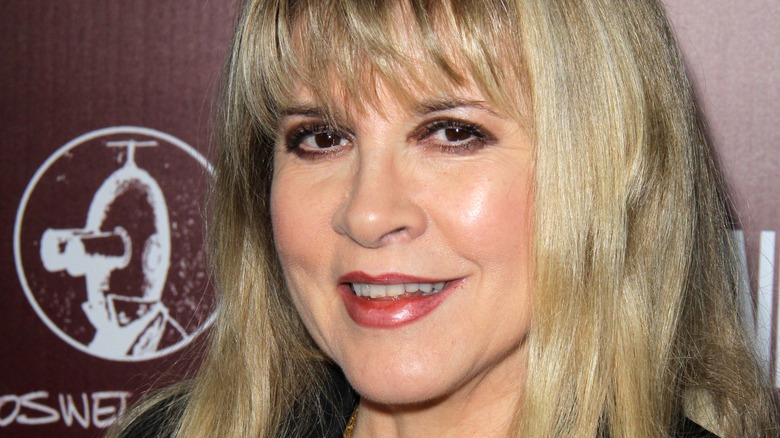 s_bukley/Shutterstock
Among other topics in those late night conversations Stevie Nicks had with George Harrison is what life was like as a famous musician. As Nicks later said (via Showbiz Cheatsheet): "I had been famous for not even quite three years and we were talking with George about being famous and what it meant."  As Far Out Magazine elsewhere notes, Nicks remembered one fun incident that occurred with Harrison, while in Mexico. 
"We were standing by the pool, and [Harrison] said, 'They are coming for us, they are going to try to push us into that pool'." Harrison then put his hand on Nicks' back, and said, "'Absolutely, they'll throw us in the pool so let's get away from the pool'" Nicks said. During one of those late-night hang-out sessions, Nicks and Harrison decided to write some music together. They collaborated on one of Harrison's solo tunes called "Here Comes the Moon," a sequel of sorts to The Beatles hit "Here Comes the Sun. "We just hung out and wrote and sang and talked," Nicks remembered.
Nicks carries a photo of Harrison with her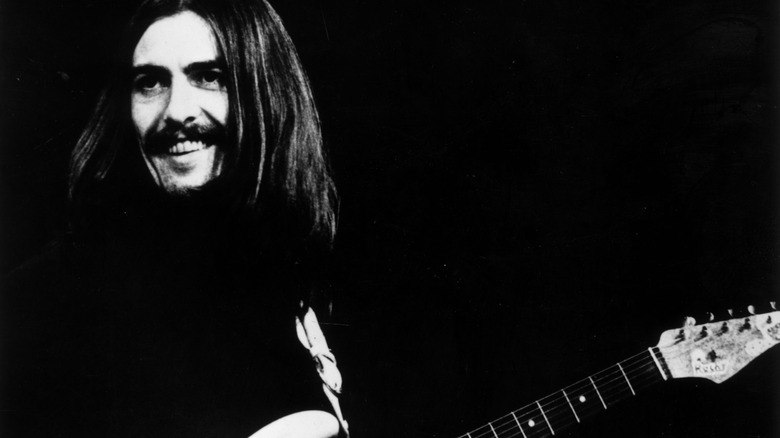 Keystone/Getty Images
That relationship fostered in Mexico became so important to Stevie Nicks, she continues to carry a picture of George Harrison — who died in 2001 from cancer — with her every time she tours. According to FarOut Magazine, Nicks said: "There's lots of nights where you kind of go, I wish I didn't have to go on stage tonight, I'm tired, I don't feel like doing it, and I look at George Harrison ... and I go: 'Well, you just have to, because it's important, it's important to make people happy."
It's because of these experiences with the late Beatles guitarist, songwriter, and solo musician, that Nicks considers Harrison her favorite Beatle. Nicks said (via Far Out Magazine): "Because I knew him the best and because I had some nice moments with him." Unfortunately, Nicks and Harrison never officially released any of the music they wrote or recorded together.