Here's Who Inherited Jayne Mansfield's Money After She Died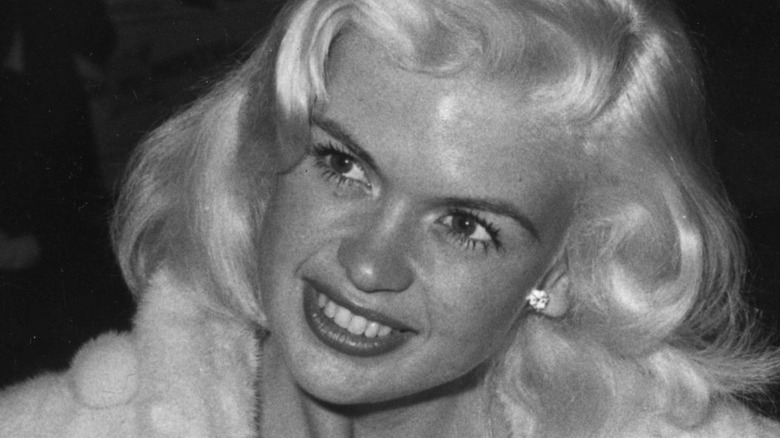 Evening Standard/Getty Images
Jayne Mansfield was a model and actress, who in the eyes of many rivaled the likes of Marilyn Monroe, something the latter reportedly resented. Mansfield, on the other hand, claimed that while Monroe was a great inspiration to her, she never saw a specific resemblance between them (via Cheat Sheet). While Mansfield did not fall victim to substance abuse like Monroe, five years later, she nevertheless died young in a car accident at age 34 alongside her lawyer, Sam Brody, and their driver (via Saint Louis Style). Three of her children, including "Law & Order" star Mariska Hargitay, were in the backseat at the time of the accident, but survived (via Fox News). 
With a net worth of $2 million — acquired from years of film and modeling work — her wealth should have passed down to her children, including Hargitay (via Celebrity Net Worth). Unfortunately, a potential lack of foresight on her part, both when writing any will she may have had and when incurring debt, led to almost all the parties likely to gain from her estate receiving nothing.
The pursuit of Jayne Mansfield's estate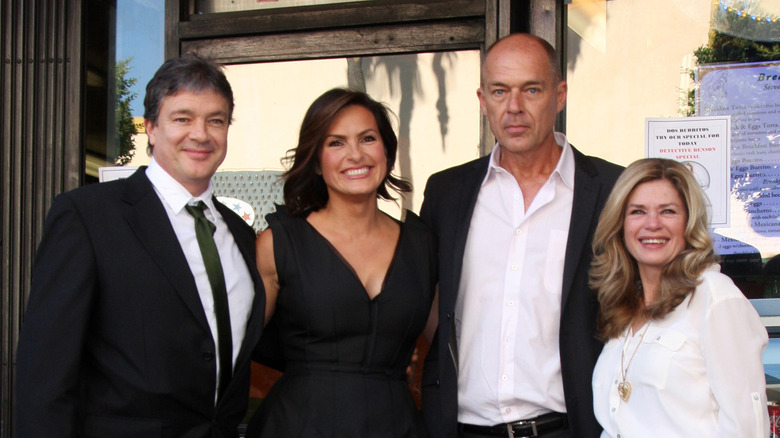 Kathy Hutchins/Shutterstock
Plumber-turned-bodybuilder and actor Mickey Hargitay was, by 1967, the ex-husband of Jayne Mansfield and the father to three of her children. He became their legal guardian upon her death, and since her will either did not exist or did not include what they stood to inherit, he sued Mansfield's estate. Yet he, estate administrators Bernard B. Cohen and Jerome Webber, Mansfield's mother, and Mansfield's manager all failed in their efforts to either benefit from it or gain possession of it (via Heirs & Successes). 
When Mansfield's children tried their hand at it, it was revealed that the debts incurred by their mother (including the construction costs of her "Pink Palace" mansion) exceeded the amount they sought, essentially leaving them empty-handed. As for Mansfield's mansion, it fell into the hands of several owners before its demolition in 2002. These included a banker and his family, singer Cass Elliot, an unknown woman, Ringo Starr, and singer Englebert Humperdinck (via Saint Louis Style).