The Truth About Cicely Tyson's Relationship With Her Daughter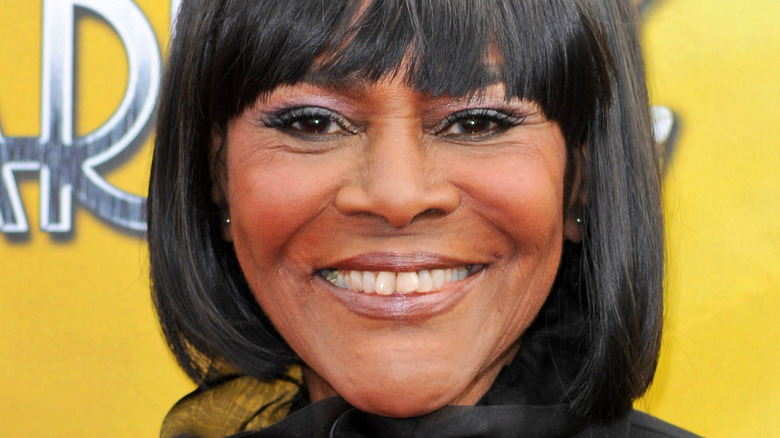 s_bukley/Shutterstock
Legendary actress Cicely Tyson died on January 28, 2021, per Associated Press. She was 96 years old, still acting and making public appearances. Tyson was noted for being a very discerning actress throughout her career. She began acting in the late '50s, and her career really picked up in the '60s and '70s, shows IMDb. The 1970s in particular was a decade when Black actors were growing in visibility, but at the same time there was a growth in negative stereotypes. Tyson would become known for being the Black actress who refused those stereotypical roles, only taking an acting job that did justice to Black representation on television, per Seattle Times.
Her selectiveness paid off, and sticking to her guns is what made her the famous actress she became. Off screen, her life was relatively private, aside from being known for having been married to jazz legend Miles Davis. But she would open up about another private part of her life — her daughter — in her first book, a memoir titled "Just As I Am." In the weeks before her death, the actress was promoting her new book prior to its publication. The book was released two days before she died.
Tyson was married twice in her lifetime. Her marriage to Davis produced no children. Her first marriage, to Kenneth Franklin, did (via Closer Weekly). The two were married (on paper) for over 14 years and had their only child and daughter together. Tyson was 17 years old when she gave birth to their child (via USA Today).
She guarded her daughter's privacy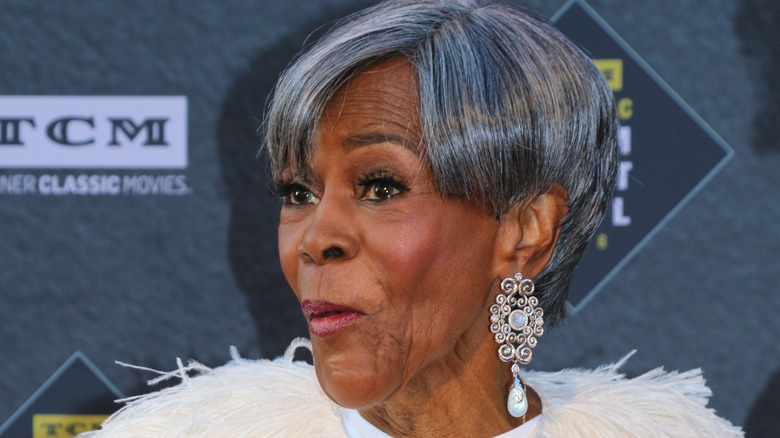 Kathy Hutchins/Shutterstock
Despite over a decade of marriage, Cicely Tyson and her husband were long separated, and she raised her daughter alone (via People magazine).
She discussed her relationship with her daughter, whom she calls "Joan" or "My Beloved Princess," for the first time in her book. In the early years of her acting career, Tyson says she sent her daughter to a boarding school far away from home. The decision was meant to ensure that her daughter got a decent education — something Tyson felt that she herself lacked growing up. But in doing so, Tyson realized it had an effect on her daughter. While she didn't regret the decision to send her away for school, she did express guilt for not being readily available to her daughter in some critical years of her young life. "... I do mourn that my child, during the years she hungered to have me close, felt my absence so profoundly," wrote Tyson.
Tyson says she never publicly spoke about her daughter because her daughter felt Tyson's visibility was already enough to bear. So in her effort to ensure she wasn't further pushed into a spotlight, Tyson made the promise to guarantee her child had privacy. "Joan felt, as a child, that she had to share me with the world. I give her now, in adulthood, what my heart has always longed to bestow — my undivided focus, along with the full measure of her privacy," wrote Tyson.
Notably, Tyson dedicated the book to her daughter, as noted by People, calling her "the one who has paid the greatest price for this gift to all." In her memoir, Tyson also promised to "continue to work on our relationship, as fragile as it is precious," as noted by Hollywood Life.