Stars You Didn't Know Fought In Major Wars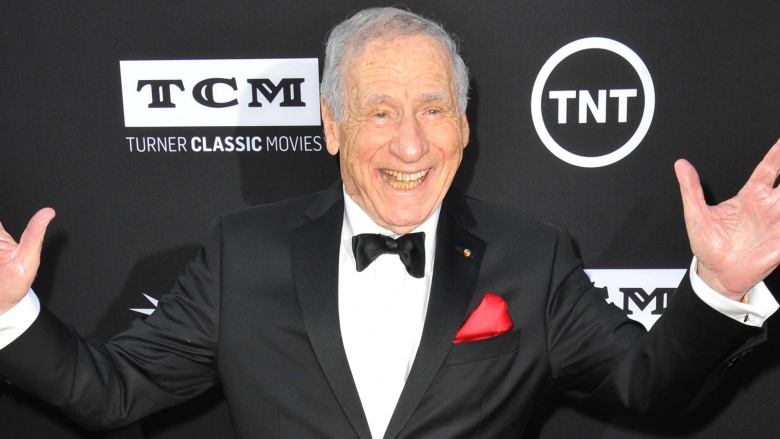 Hard as it may be to believe today, there was a time in American history when actors gave up Oscar-winning careers to serve in the military. In fact, some of the great screen legends fought against Nazis in World War II, defused bombs, and even liberated concentration camps.
Tony Bennett
Getty Images
Singer Tony Bennett got drafted into the Army and fought in France, Germany, and other countries during World War II. Among his most memorable moments was liberating a Nazi concentration camp in Landsberg, Germany, on his final official mission. Bennett's experience fighting during World War II greatly changed his outlook on life and war. In a 2011 interview with Howard Stern, the crooner admitted, "The first time I saw a dead German, that's when I became a pacifist."
Jimmy Stewart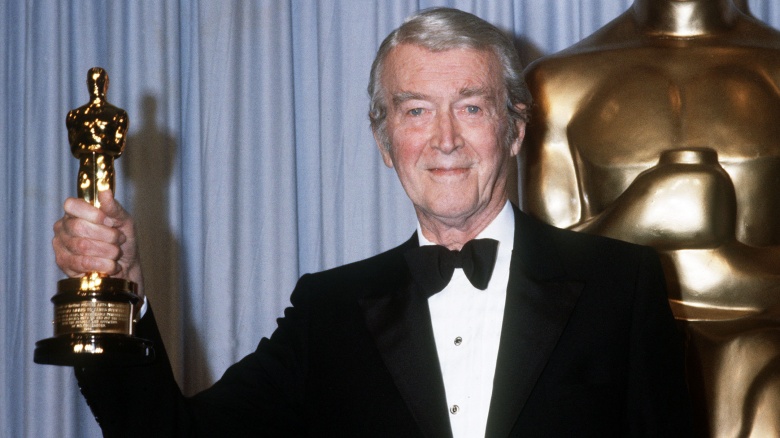 Getty Images
Jimmy Stewart put his Oscar-winning Hollywood career on hold when he enlisted in the United States Army in 1941 to fight in World War II. Naturally, Stewart's success on screen matched his triumphs in the Army. In just four years, he rose from private to colonel. He also won a number of high-profile and distinguished medals, including the Distinguished Flying Cross and the Distinguished Service Medal.
Mel Brooks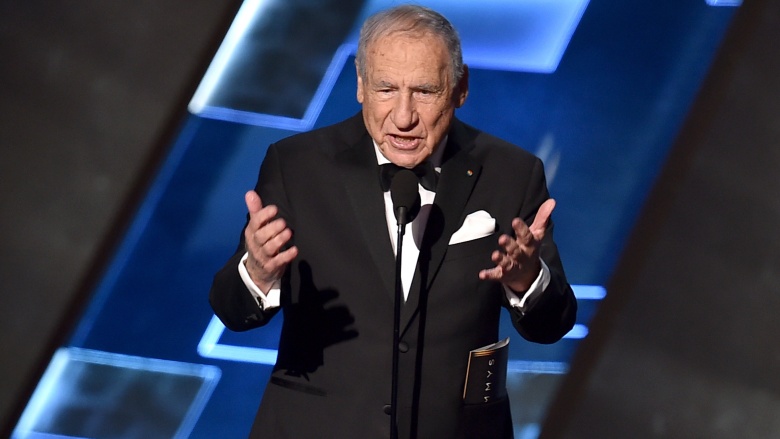 Getty Images
Comedian Mel Brooks was drafted into the Army as a teenager and served during World War II. The Oscar-winning funnyman famously fought against the Germans in the Battle of the Bulge, and was at one point reportedly assigned to defuse land mines. According to Military.com, Brooks claimed that "War isn't hell... War is loud. Much too noisy. All those shells and bombs going off all around you. Never mind death. A man could lose his hearing." Now we know why he wrote The Producers.
Oliver Stone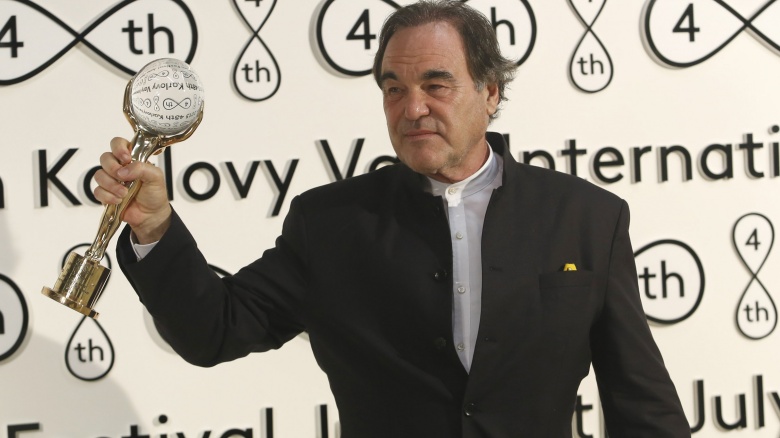 Getty Images
Director Oliver Stone left a promising future at Yale to teach English in South Vietnam and, later, enlist in the U.S. Army in 1967. Stone served 15 months near the Cambodian border, and went on to earn a Bronze Star and two Purple Hearts. Stone's experience in Vietnam greatly shaped his outlook on war, much of which was documented in his Oscar-winning Vietnam epics, Platoon and Born on the Fourth of July. Platoon in particular was written as a semi-autobiographical experience of Stone's service in the war.
Pat Sajak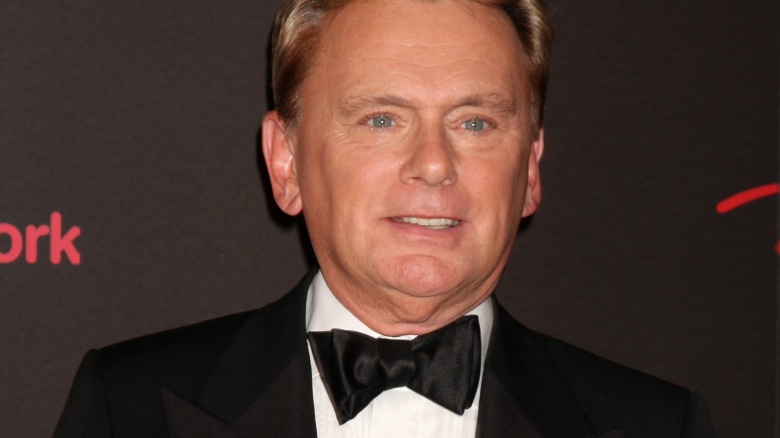 Before he hosted the iconic daytime game show Wheel of Fortune, Pat Sajak served in the Armed Forces Radio Network during the Vietnam War. Famously, Sajak started each show with the iconic catch phrase "Good Morning, Vietnam," made famous by Robin Williams in the movie of the same name. Sajak was far from the first person to use this phrase –  Adrian Cronauer, the guy Williams portrayed in Vietnam, was the originator — but the phrase fit him and his down-to-Earth, destined-to-host-a-game-show personality like a glove.
"We tried to ... create a situation where when they turn on the radio, they felt as if they were home," Sajak later explained in a video interview. "It was great, because it wasn't very military. It was an attempt to make it sound like a Stateside radio station."
Mickey Rooney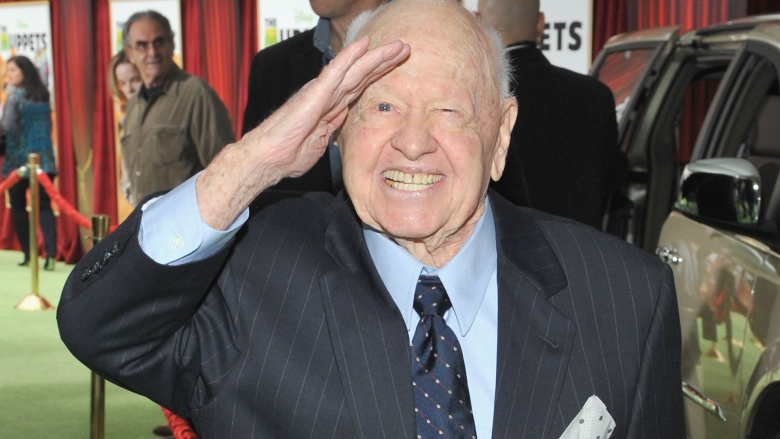 Getty Images
Mickey Rooney was drafted into the army in 1944 at the peak of his Hollywood career. The enigmatic movie star served a total of 21 months and spent the majority of his time entertaining troops overseas during World War II. Rooney won numerous awards and medals for his service, including most famously the Bronze Star Medal, awarded for heroic or meritorious achievement or service.
Carl Reiner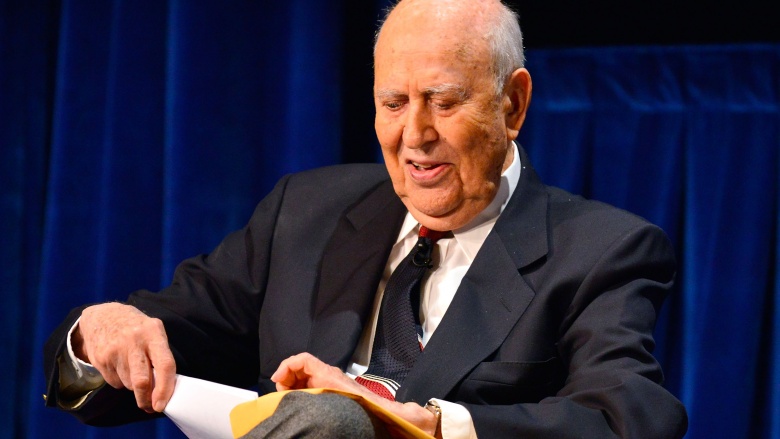 Getty Images
Actor-writer Carl Reiner of The Dick Van Dyke Show served multiple years in World War II, during which he performed a number of roles, including French translator and radio operator. He later transferred to the Special Services Entertainment Unit, where he toured the South Pacific with a theater group. While in the military, Reiner met his wife, Estelle. In an interview with CBS, Reiner said his first impression of Estelle was, "Nice figure ... Of course, I was 20!"