What Mick Jagger Had To Say About His Experimental Fashion Choices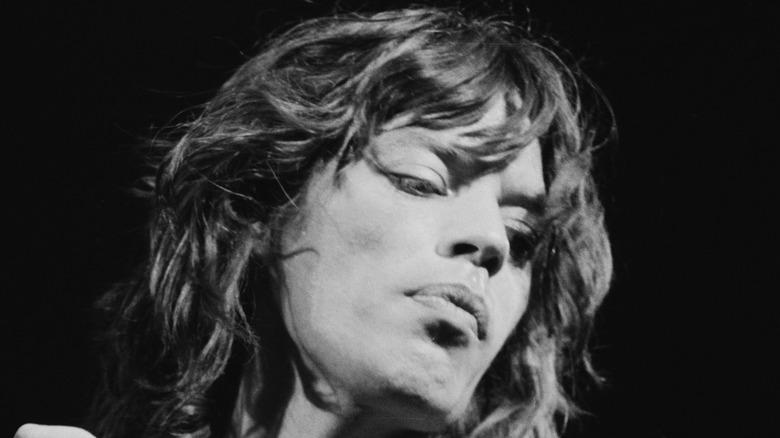 Evening Standard/Getty Images
Think of an iconic rock 'n' roll front person, and chances are you'll picture Mick Jagger or at least an artist influenced by the legendary Rolling Stones singer. Part of Jagger's appeal is without a doubt his blues-inspired singing voice and charismatic stage presence. An often underrated part of the Jagger magic, though, is his sartorial sensibility and fashion choices: some successful, and others not so much, beginning with mod-fashion in the '60s on through glam rock looks in the '70s, and beyond (per Backward Glances).
Over the course of his career lasting more than half a century, the singer and musician has worked with some of the fashion industry's biggest names, including Jean Paul Gaultier and Alexander McQueen, among others, according to The New York Times. Looking back over all those years, does Jagger love everything he decided to wear? Maybe not, but when it comes time for him to pick out clothes, the star says it's all about taking risks.
'You're bound to make mistakes'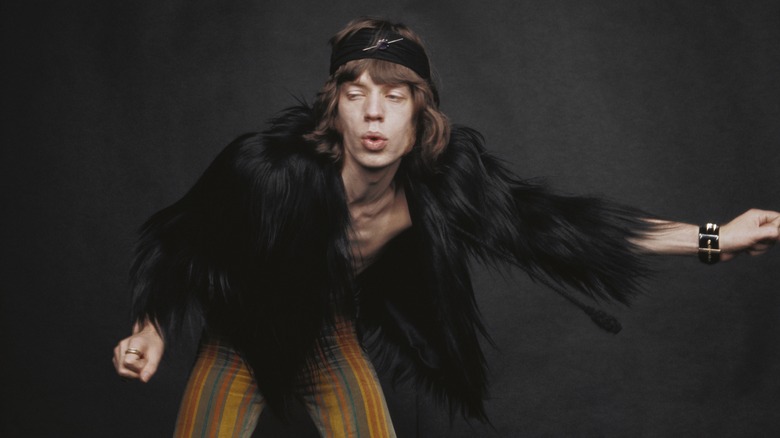 Michael Ochs Archives/Getty Images
In 2016 The New York Times asked Mick Jagger how he felt about his clothing decisions both on stage and in public, going back to the 1960s when the Stones first came onto the scene. Presented with such a broad question, his first response was, "Ah, that's a horrible question! You're bound to make mistakes." But he continued, "You always have to go further and go more to the defense of the ridiculous in fashion. You have to go and take chances, and people are going to laugh, and maybe it's not going to be a success."
No matter what he was wearing, and however he feels about those fashion choices now, Jagger contends that although some were "ghastly" and "awful," "at the time, everyone loved them, you know what I mean? ...  But there is no success without risk," he said. Proving that in rock music — a lot like life — there's no accounting for taste.