What Alfred Hitchcock's On-Set Behavior Was Really Like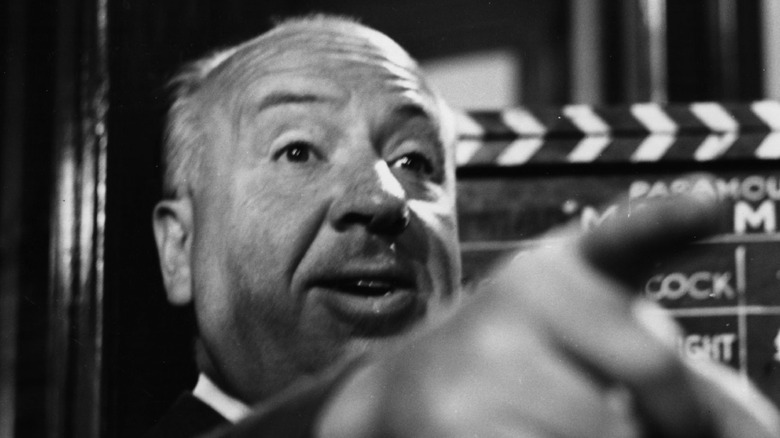 Baron/Getty Images
The legendary director Alfred Hitchcock, according to popular understanding, hated performers. "Actors are cattle," he told the French New Wave auteur François Truffaut during their famous interview series, according to The Guardian. Film historians have since debated whether or not Hitchcock was being facetious — he had good relationships with actors like Grace Kelly, Kim Novak, and Bruce Dern — but at least one actress said he had a tyrannical and frightening approach to his filmmaking.
Tippi Hedren was Hitchcock's leading lady in "The Birds" and "Marnie," and in her 2016 memoir, "Tippi" she made acting in the director's horror movies sound even scarier than watching them. Part of this was due to Hitchcock's apparent obsession with her — she claimed that he forbade other cast members from socializing with her, and once forcibly tried to kiss her while they were travelling together in a limo, according to The Guardian. When she fought off his advances, she claimed, the torture got worse.
Attacked by real birds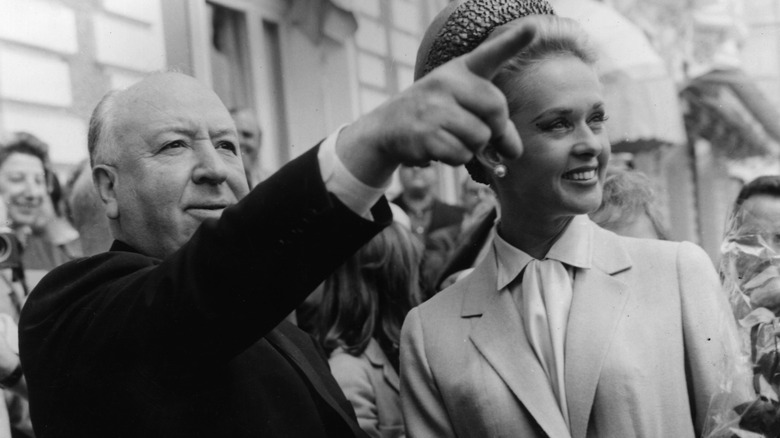 Keystone/Getty Images
The day after Hitchcock's attempted kiss in the limo, Hedren came to the set of "The Birds" and was greeted with a nasty surprise (via The Guardian). A mechanical bird broke a glass window on set, sending a shard flying into her face. Another bird — a live one, she was horrified to see — was attached to her shoulder, and nearly pecked her eye. Throughout the filming, live birds were thrown at her, giving her real cuts and injuries.
Later, the director cast Hedren in "Marnie." Hedren was under a seven-year contract with Hitchcock at this point, and despite her bad experiences with the director, she couldn't refuse (via Indie Wire). At one point, Hitchcock did not allow her travel to pick up a Photoplay award from Johnny Carson on "The Tonight Show," Hedren claimed, and would not allow Universal to submit Hedren's performance in the movie for an Oscar. At one point, she alleges, he attempted to assault her in his office. "I've never gone into detail about this and I never will," she wrote in her memoir, via Lithub. "I'll simply say that he suddenly grabbed me and put his hands on me. It was sexual, it was perverse, and it was ugly, and I couldn't have been more shocked and more repulsed."
The stabbing in the shower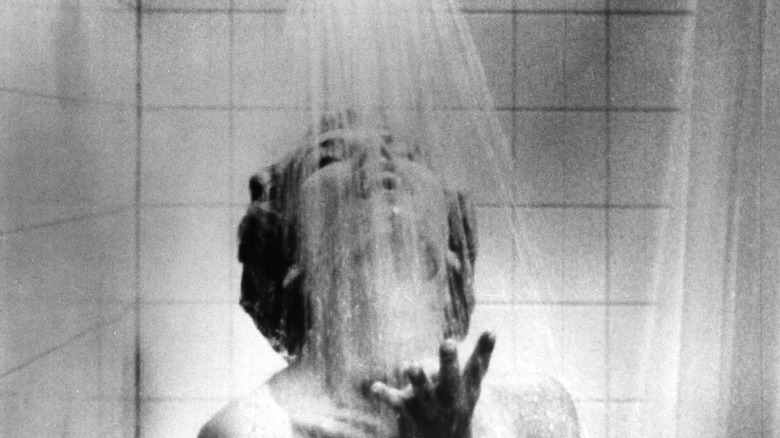 United Archives/Getty Images
Other actors have spoken about the unusual and startling ways Hitchcock tried to wring convincing performances out of them. During the filming of the famous murder scene in "Psycho," Janet Leigh said the director personally stabbed at her in the shower with the prop knife to make her reaction realistic (via Screenwriting in LA). It apparently left her with a lasting fear of showers.
He also allegedly tried to surprise other actresses with kisses. The actress Brigitte Auber, who starred in "To Catch A Thief," said Hitchcock had attempted a forced kiss with her in a car, much like he supposedly tried with Hedren. "It was an enormous disappointment for me," she said to the biographer Patrick McGilligan, according to the account in Lithub. "I had never imagined such a thing. The quality of our relationship was entirely different." She said that she had heard of his relationships with two other actresses going south for similar reasons.