Why Tammy Wynette's Kidnapping Remains A Mystery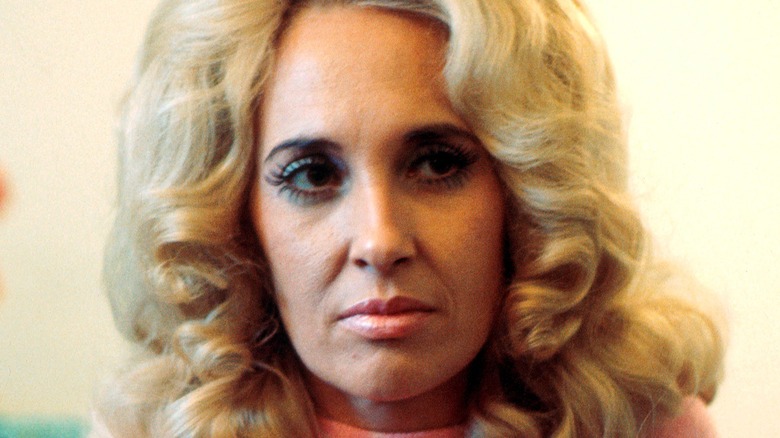 Michael Putland/Getty Images
Country music is a genre born out of heartache, wallowing, and ultimately finding redemption, even if that redemption only lasts for the three short minutes of the sad song the anguish produced. Classic country singers left the tragic details of their lives behind in their music to help both themselves and their listeners make it through the hard times. No matter what really happened to country legend Tammy Wynette back in 1978, the heartache behind it was most definitely real.
Wynette claimed to have been kidnapped from a Nashville parking lot in October of that year and that her assailant left her bloodied and bruised on an old country road about 80 miles outside of town. "It was the most terrifying experience of my life," she told People magazine a few weeks after the incident. "At times like this, I have to say I wish I weren't famous."
Many, however, did not believe her. According to Rolling Stone, Wynette's own daughters didn't even think she was telling the truth. One of them, Jackie Daly, wrote in a memoir she published in 2000 that she believed the kidnapping had been a ruse to cover up the abuse Wynette received from George Richey, hubby number five for the country crooner. And why did Daly believe such a thing about her own mother? She claimed that Wynette herself told her so.
The mystery of Tammy Wynette's kidnapping may never be solved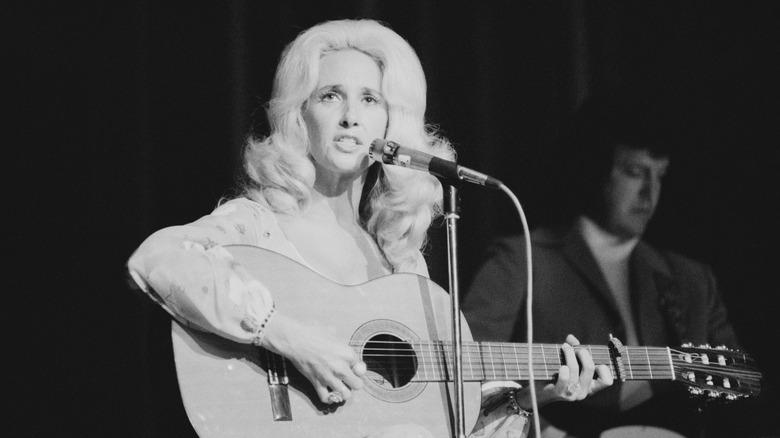 Michael Putland/Getty Images
Wynette's daughters weren't the only ones to smell something fishy in their mom's story of what happened that sad day in 1978. According to The Boot, even the Nashville police thought the whole thing was "very puzzling." The possible motives for such an attack seemed suspect. The singer's face was terribly bruised, and she had a broken cheekbone. However, she hadn't been sexually assaulted or robbed. She had cash and 30 credit cards with her at the time of the attack, but her alleged kidnapper didn't take anything. Did he do it simply because he wanted to beat up a country music super star?
The facts of the case just didn't add up to what Wynette said happened. They did, however, point to the more likely scenario of domestic abuse, which is exactly what Daly and Wynette's other daughters suspected had happened. They all believed the beating to have been the work of Richey, and after their mother's death in 1998, they all sued him for wrongful death. Richey was steadfast in his denial of such treatment of his wife and demanded that her body be exhumed to clear his name. But the suit was settled out of court in 2002, Richey died in 2010, and the mystery of Tammy Wynette's alleged kidnapping may never be solved.