What Audrey Hepburn's On-Set Behavior Was Really Like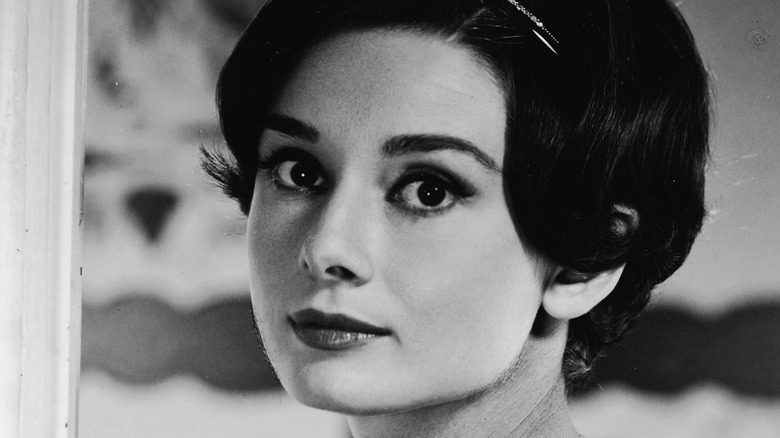 Hulton Archive/Getty Images
Audrey Hepburn was not just an acclaimed actress, famed for roles in classic films like "Breakfast at Tiffany's," "Charade," "Roman Holiday," and "My Fair Lady" (via Britannica). She was also a humanitarian, a goodwill ambassador for UNICEF who traveled to famine-stricken countries and was awarded the Presidential Medal of Freedom for her efforts on behalf of children, according to UNICEF. As a performer, she was an EGOT, with Emmy, Grammy, Oscar, and Tony awards to her credit, says Biography, and the Academy of Motion Pictures Arts and Sciences bestowed its Jean Hersholt Humanitarian Award on her (posthumously) in 1993, per IMDb. But did her day-to-day behavior match up with that public kindness?
By most accounts, yes. "She never kept you waiting," photographer Douglas Kirkland, who worked with Hepburn on several movies, told CNN. "She was always working for the camera," Kirkland added. "She knew what her best angles were, and when she came to our set for setups or stills, she was always prepared, ready and on time with her wardrobe and hair done precisely. She was superb in every way. Truthfully, I wish there were more Audrey Hepburns today."
'Acting, looks, and personality'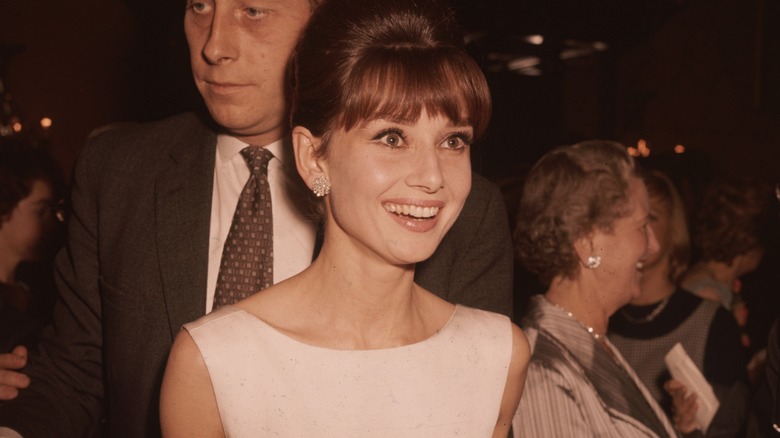 Fox Photos/Getty Images
Hepburn considered herself an introvert (via CR Fashion Book). She once said her ideal weekend would be spending "Saturday night until Monday morning alone in my apartment," but on set, she could be unbelievably winning. She was so charming off-camera that it helped her get top billing for one of her earlier films, "Roman Holiday," while she was still a relative unknown. During her audition, the cameraman kept filming after the director said "cut," and captured Hepburn off-script, according to Vogue. "She was absolutely delightful," director William Wyler said. "Acting, looks, and personality."
The times she did struggle on set came from the demands of acting. When she was thrown in a pool for a scene in "Two for the Road," crew members had to be in the pool with her because she had an overwhelming fear of drowning. When she couldn't cry on demand in a scene in "Roman Holiday," Wyler shouted at her, according to the Los Angeles Times. "We can't stay here all night," he snapped. "Can't you cry, for God's sake?" That finally made her tear up, and they got the shot.