What Sean Connery's On-Set Behavior Was Really Like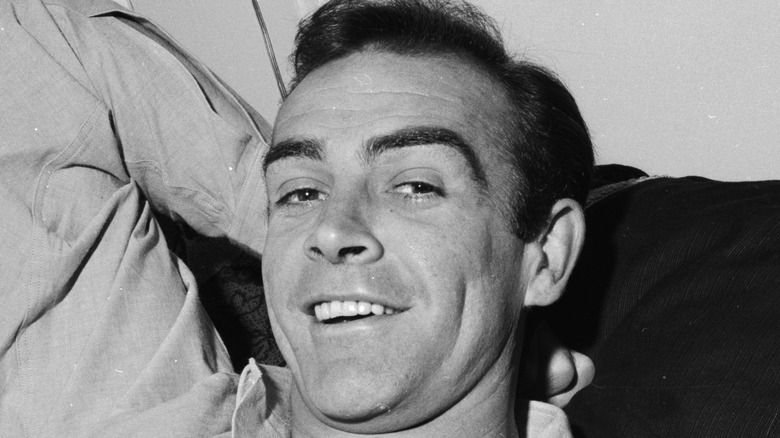 Chris Ware/Getty Images
Thanks to his thick Scottish brogue, rugged good looks, and frequent portrayal of the international super spy James Bond, Sean Connery — who died in 2020 at the age of 90, according to BBC — is known for playing tough men. When it comes to any movie star of Connery's caliber, it's hard to separate fact from fiction. Based on reporting from Esquire, published shortly after Connery died, though, it appears Sean Connery really was kind of a badass.
As well as Bond, Connery played a number of other bruiser parts in movies like "The Untouchables," "The Rock," "The Hunt for Red October," and many others, per IMDb. But before all that, he was a bodybuilder in the 1950s, an artist's model, and even placed third in the 1953 Mr. Universe Competition in London. There was one on-set incident in particular, however, that clearly illustrates Connery's tough-as-nails demeanor — and not just in front of the cameras.
He overpowered and disarmed a real-life mobster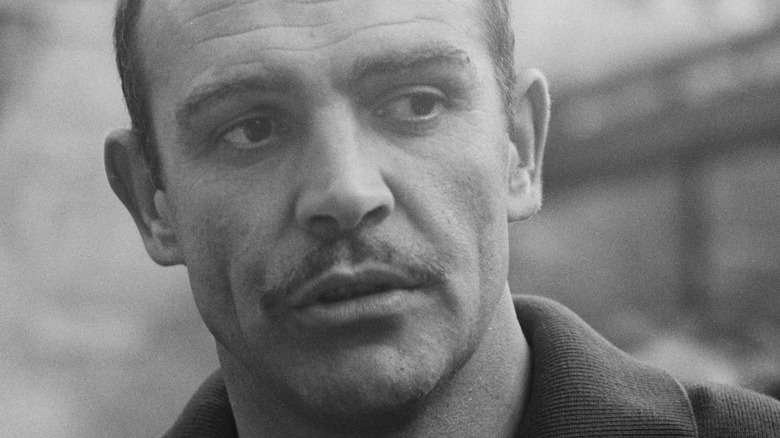 Larry Ellis/Getty Images
In 1957, Sean Connery was filming "Another Time, Another Place," alongside Lana Turner, according to IMDb. Turner was romantically linked to former-Marine-turned-gangster Johnny Stompanato. Stompanato caught wind in the press that Turner and Connery's relationship had blossomed beyond just what was seen on screen. Deciding to do something about it, Stompanato brought a gun to the set, and confronted Connery.
Connery wasn't one to take a confrontation like that lightly. According to Esquire, Connery overpowered Stompanato, taking control of the gun and, according to Express, subduing him with a single well-placed punch. Stompanato was then escorted from the set by Scotland Yard, and would later be killed by Turner's teenage daughter, per Express.  The on-set fracas between the mobster and Connery happened before the latter was cast as Bond. It just goes to show, though, that Albert Broccoli and Harry Saltzman, the original Bond film producers, were correct in their instincts, and he was right for the part.