Inside Andy Warhol's Doomed Romance With Edie Sedgwick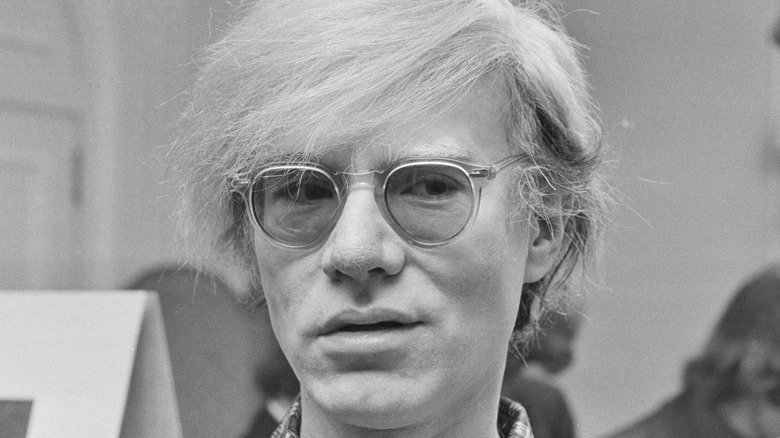 Evening Standard/Getty Images
When it comes to love and romance, American art icon Andy Warhol seemed both intrigued by and frightened of the very topic. In "The Philosophy of Andy Warhol (From A to B and Back Again)," he wrote, "The biggest price you pay for love is that ... you can't be on your own, which is always so much better," per Andy Warhol's Perspective.
As The Warhol explains, he had close and passionate relationships with several men throughout his career (famously including John Giorno, the subject of his 1963 film "Sleep"), who were often both romantic partners and business associates. One of the most intriguing and tragic love stories of Warhol's life, however, was his short-lived and intense romance with a woman: Edie Sedgwick.
Sedgwick and Warhol, Vanity Fair reports, came into each other's lives in late March of 1965. They met at a suitably high-profile event: Tennessee Williams' birthday. They clicked immediately, with Warhol seemingly seeing Sedgwick as the image of Marilyn Monroe (an image Warhol seemed to have styled himself upon, per Vanity Fair). The 21-year-old Sedgwick was of a wealthy family and had moved from Santa Barbara to New York in 1963, per Biography. Birthday party host Lester Persky knew the pair would beguile each other, and they certainly did.
Andy Warhol and Edie Sedgwick enjoyed a brief, intense relationship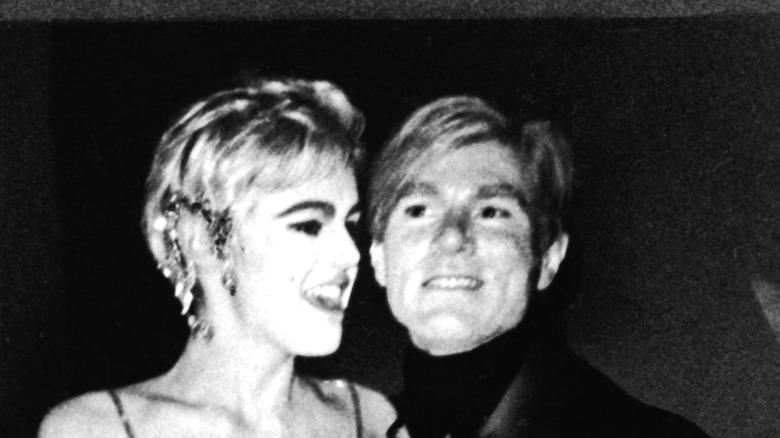 Hulton Archive/Getty Images
In "The Philosophy of Andy Warhol," per Vanity Fair, the artist describes what initially attracted him to Sedgwick. "She had more problems than anybody I'd ever met ... so beautiful but so sick." For Warhol, she was a walking embodiment of his art, and he'd soon asked her to visit his famous art studio and event space, The Factory. Sedgwick reportedly saw Warhol as a figure similar to but different than her artist father, Francis, and was keen to be molded into a star by him.
She made a brief appearance in his movie "Vinyl," and made such an impression that Warhol was desperate to feature her more prominently. As reported by Revolver Gallery, she starred in about a dozen of Warhol's films, a perfect muse for his voyeuristic camera.
Their partnership, sadly, was short-lived. Revolver Gallery explains that Sedgwick fell for another older artist, Bob Dylan, a relationship that ended in heartbreak when Dylan married another. She turned to drugs and away from Warhol, dying of an overdose in 1971 at 28 years old. She had just finished making the movie "Ciao! Manhattan." 
Biography reports that those close to her told stories that she may have been pregnant and intending to leave her husband, Michael Post. According to The New York Times, the coroner deemed "acute barbitural intoxication" to be her likely cause of Edie Sedgwick's death.