The Tragic Death Of Darrent Williams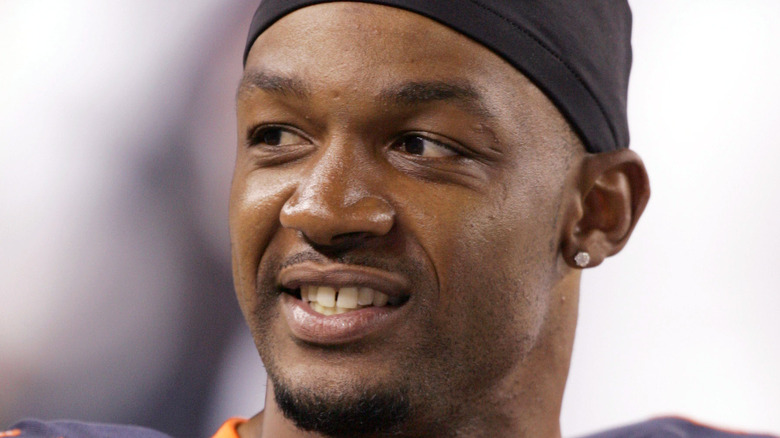 E. Bakke/Getty Images
The story of Darrent Williams is one of potential, hope, and sadness, as well as being part of the community of the team that drafted him. The man who would wear No. 27 and patrol the backfield of Mile High Stadium and other NFL fields was born in 1982 in Fort Worth, Texas. He played college football at Oklahoma State, where he racked up 11 interceptions, via Sports Reference. After that, he was selected by the Denver Broncos in the second round of the 2005 NFL Draft. The next two seasons he was working toward becoming a mainstay in the Broncos defense. 
Williams looked to build on a stellar 2006 season in which he had four interceptions and scored a touchdown, per Pro Football Reference. The future looked bright for the Broncos cornerback. He was aiming to improve all aspects of his game. 
Then one night, it all came to an all-too-soon end for Williams. Worst of all, he just happened to be in the wrong place at the wrong time. This is where it turns to tragedy. 
A New Year's Eve party ends in tragedy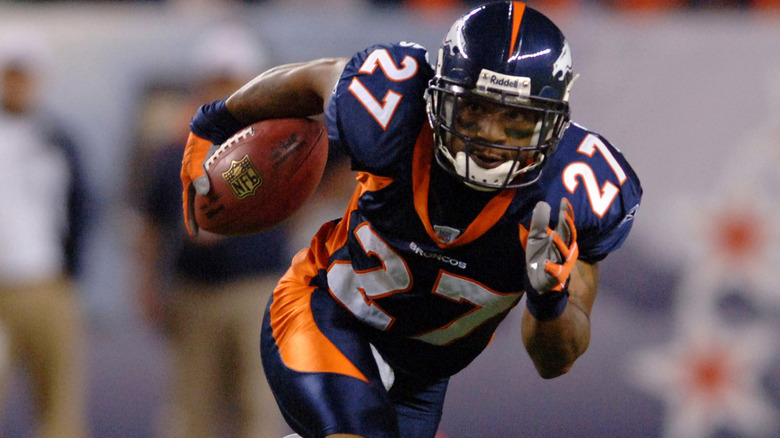 Kirby Lee/Getty Images
It was New Year's Eve, and the world was ready to ring in 2007. Darrent Williams was one of those people; he was out at a club near Denver with fellow Bronco Brandon Marshall. Apparently, Marshall got into a feud with a gang member and his posse early in the evening. Things got heated, but then calmed down. That is, until it was time to leave. Williams was in a Hummer limousine with Marshall and teammate Javon Walker when the gang member drove by and fired shots into the limo. Williams was hit in the neck and died quickly, per ESPN. Jewelry may have played a part of the shooting, via Sports Illustrated. 
The Denver community was immediately sent into a state of mourning. A promising life was ended well short of its potential. Later research also showed that the gang member meant to shoot Marshall, not Williams. The 24-year-old left a son, Darius, behind to try to make sense of it all. The shooter, whose name was Willie Clark, was found, tried, and found guilty on 21 counts, per The Denver Post. 
Although life always goes on, Williams is remembered each year by the Broncos, via Predominantly Orange. There is a Darrent Williams Foundation in Mansfield, Texas. Darius wore his dad's number in college. Although he is gone, Darrent Williams is not forgotten.