How Many Victims Did The Beast Of Ukraine Really Have?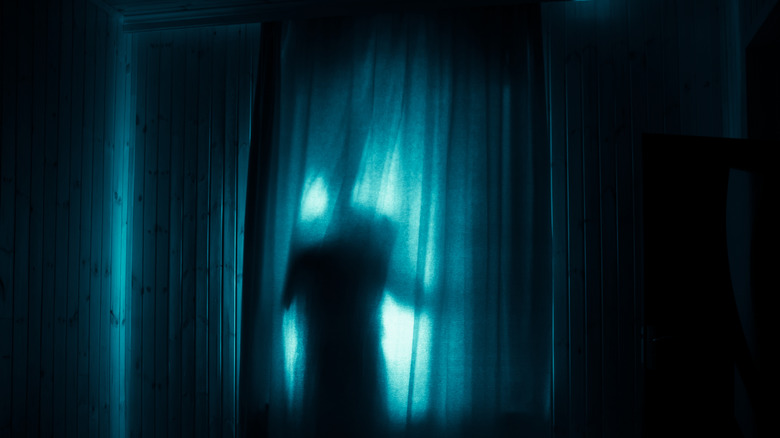 zef art/Shutterstock
It began in 1989, when a Ukrainian family of 10 interrupted a burglary in progress. Anatoly Onoprienko — later known as "The Beast of Ukraine," according to Murderpedia —  killed the family and burglarized the house before making his escape, along with an accomplice. At the time, Ukrainian police failed to realize a brutal serial killer was in their midst. The next killing would come six years later, but between 1995 and 1996, many more families would turn up dead, robbed, and their houses burned all across the country.
Also known as "The Terminator," and "Citizen O," Anatoly Onoprienko was finally apprehended after a particularly brutal killing spree in and around the villages of Bratkovychi and Busk. In response to the crimes, police and army special forces mobilized, but Onoprienko escaped. Another man, Yury Mozola, was captured by police and later died by torture, but he was innocent. After Onoprienko moved in with relatives and his cache of weapons was discovered, he was apprehended and put on trial. Here's how many victims "The Beast of Ukraine" really had.
He confessed to killing entire families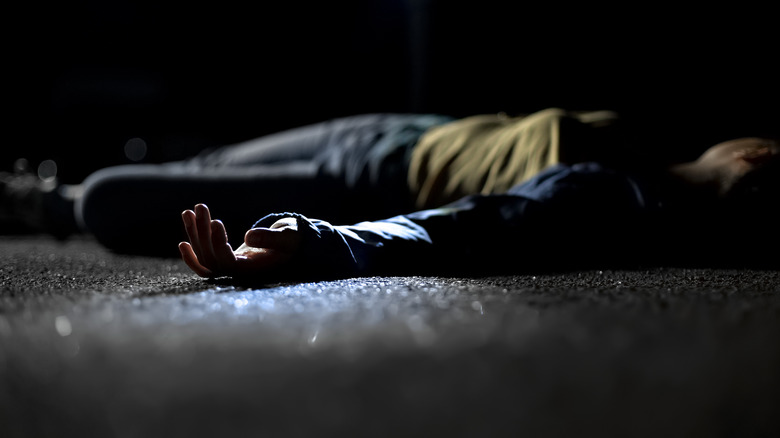 Motortion Films/Shutterstock
Thousands of police and Ukrainian troops were involved in the manhunt leading to the capture of Anatoly Onoprienko. When found, he was in possession of the shotgun he used in the killings, as well as valuable items that had once belonged to his victims. Unbelievably, Onoprienko had a girlfriend at the time, and she was found to be wearing an engagement ring, stolen by Onoprienko from a finger he had cut off from someone he killed. Now in custody, The Beast of Ukraine blamed his urge to kill on voices he'd heard in his head since he was a boy, per Hell Horror.
 Onoprienko rounded up and killed entire families with a shotgun at point blank range, and murdered others — including children and even sometimes witnesses — with blows to the head. When asked what motivated him to kill, Onoprienko said, "It's not that it gave me pleasure, but I felt this urge. From then on, it was almost like some game from outer space," (per Murderpedia). In a highly-publicized trial, The Best of Ukraine was convicted of murdering 52 people and sentenced to life in prison (the death penalty was banned at the time). In 2013, Anatoly Onoprienko died in prison from heart failure.