Is This What Really Happened To John McCain's Money After He Died?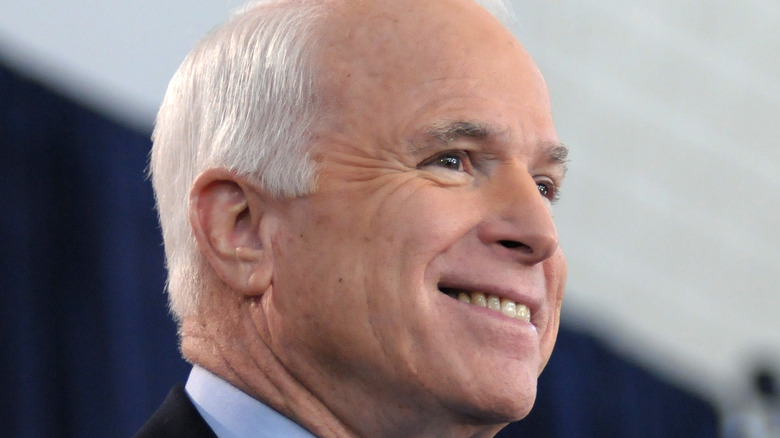 Alan Freed/Shutterstock
John McCain led an exceptionally accomplished life. He served as a navy pilot in the Vietnam War. During this conflict he was shot down, captured, and forced to undergo horrific torture which led to permanent and debilitating shoulder injuries, among his other physical and psychological wounds. He was decorated for his service, and after his release and retirement from the military McCain ran for and was elected as a U.S. senator representing Arizona, a position he held until his death in 2018 at the age of 81.
The former presidential hopeful had a net worth of $16 million when he died, a substantial amount even when compared to the $200-$400 million belonging to his wife, Cindy (via Celebrity Net Worth). The exact amount of their shared wealth which belonged to McCain himself is difficult to ascertain, given the majority is in Cindy McCain's name (via The New York Times). However, it was almost certainly in at least the millions, given his salary and private ventures such as book deals, as well as the sizable donations he often gave to different groups (via Business Insider).
John McCain's wealth might have gone to charity and his children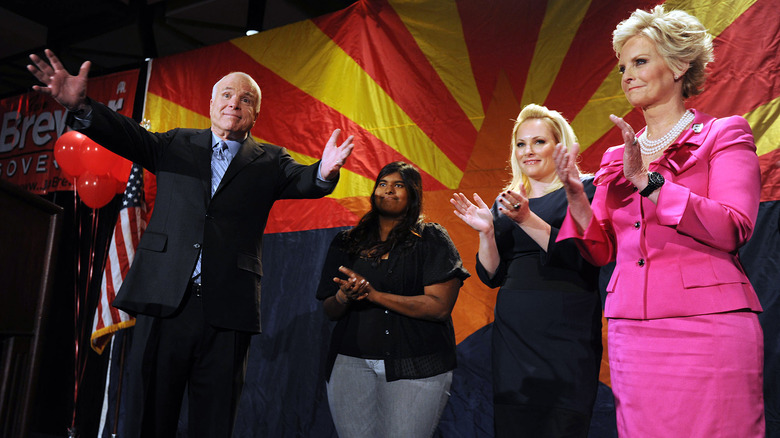 Laura Segall/Getty Images
McCain is known to have been very generous with his money, putting $10 million in unused campaign funds and book sales toward different charities, according to GOBankingRates. The non-profit McCain Foundation similarly donated thousands of dollars to various institutions since its creation (via Harper's). While McCain had distanced himself from the organization in the past (he did not create it), it is possible that some amount of McCain's inheritance was left to the organization to distribute per its mission statement. 
As for his family, McCain appears to have had a loving and mutually respectful relationship with his four children, including similarly-political daughter Meghan McCain. While his estate is relatively small and any division of his personal wealth among them is not known (and the line between his and his wife's money is blurred in relation to them), it is likely to be more than enough to support them (via Mastry Law).