The Sad Truth About Ozzy And Sharon Osbourne's Marriage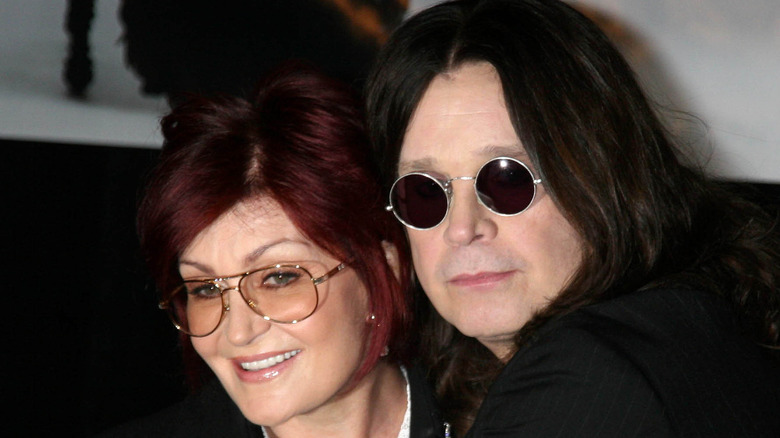 s_bukley/Shutterstock
Very little in Ozzy Osbourne's life has ever been simple or low-key. The former Black Sabbath frontman seems to live a remarkable, impossible, unintelligible, wild-stunt-pulling existence on a different plane, where no other mortal can tread. As anyone who's ever watched their reality TV series "The Osbournes" can attest, there's a lot of chaotic friction in his family, and his relationship with wife Sharon has certainly been fraught.
The pair married on July 4, 1984, per Hello!. Both being superstars in their own right, media attention has followed them throughout the decades, and it's been a very rough ride at times. In 2013, the couple temporarily split (per Hello!), after a relapse that saw Ozzy begin using drugs again. Sharon stated on "The Talk" at the time (per Hello!), "It's a disease... it hurts the family. It hurts people that love you."
Three years later, in 2016, another much-publicized split occurred. This time, the rift was not caused by substance abuse, as Ozzy made quite plain to E! Online. He stated that he had "not touched drugs or alcohol" since the sad events of 2013. "Reports that I am not sober are completely inaccurate," he insisted. Ozzy left the marital home on a temporary basis, after news of his affair with celebrity hair colorist Michelle Pugh emerged, per Radio X.
Ozzy and Sharon Osbourne's love has been tested in brutal ways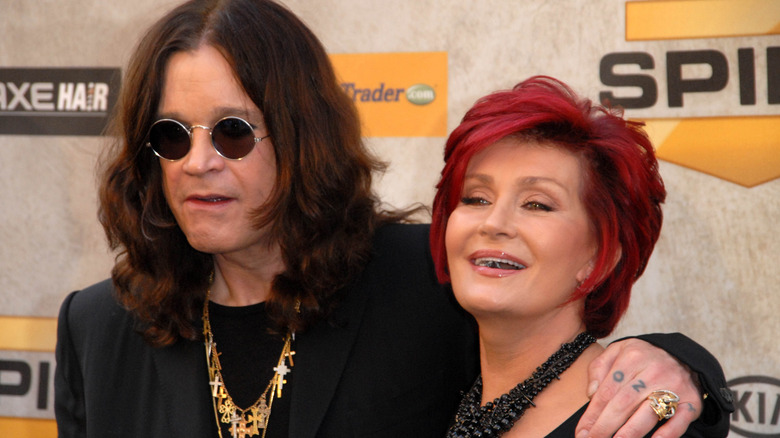 s_bukley/Shutterstock
The affair, Ozzy told GQ in 2020, was a big regret of his life. "I got my reality check and I'm lucky she didn't leave me ... I broke her heart," he confessed. Throughout their successful solo endeavors, Ozzy, Sharon, and their children have had their every move magnified by the media, with Ozzy admitting to GQ that "The Osbournes" dialed things up much further still. All of this attention puts a tremendous strain on any relationship, but Ozzy and Sharon's love still shines through.
To demonstrate their continued commitment to each other despite it all, they renewed their vows in 2017. Hello! Reports that the event was just for the two of them, and took place in Las Vegas at The Wynn Hotel.
Ozzy told the magazine afterwards that the renewal was "a new beginning," saying, "I know my wife loves me and she knows how much I love her. I'm excited for whatever our future holds." Ultimately, the sad truth is that the specter of fame and Ozzy's rock star past continues to loom over their marriage, but the good news is that their love is determined to keep up the battle.