Ben Affleck And Barack Obama Are Related. Here's How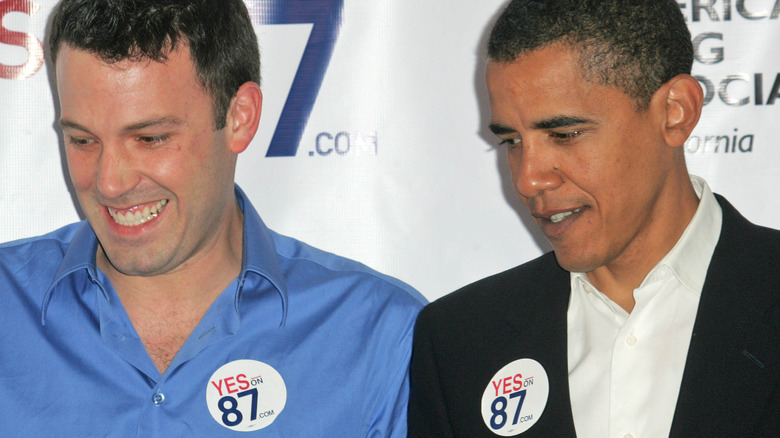 s_bukley/Shutterstock
Thanks to the miracle of modern DNA technology, people are discovering exciting, and sometimes troubling, familial ties in their bloodline. You might be surprised, for instance, to learn that Boston-born actor and "Argo" director, Ben Affleck, and the 44th President of the United States, Barack Obama (via Ancestry) are related. Whether this connection is exciting or troubling, largely depends on your opinion of Ben Affleck's portrayal of Batman.  
Genealogists have determined that the "Batman v Superman" star is an 11th cousin to President Barack Obama via the prominent Hinckley family of Cape Cod, Massachusetts. One of the most notable Hinckley family members, Thomas Hinckley, was a leading settler of what is now Barnstable, Massachusetts, the largest community on Cape Cod. Per Geni, Thomas Hinckley was also the last governor of the Plymouth Colony, which eventually became the town of Plymouth, Massachusetts. It is clear that politics run deep in this bloodline.
Family tree connections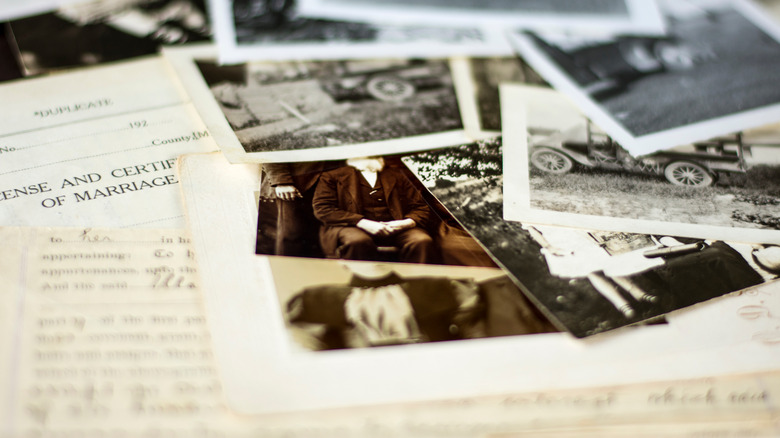 MeganBrady/Shutterstock
While it may seen that there is little that ties Ben Affleck to Barack Obama, but Affleck's longtime activism and rumored political aspirations just might suggest otherwise. The two-time Oscar winner once told The New York Times journalist Chip McGrath in a Facebook Live interview, "I like the idea of running for office. I think there's something really noble in public service."
Ben Affleck and Barack Obama are not the only distant cousins in the Hinckley family tree. If you go back a generation further, Samuel Hinckley, Thomas Hinckley's father, is a distant ancestor of George W. Bush, according to MyHeritage. This connection means that President Barack Obama and President George W. Bush 10th cousins, once removed, says the New York Post.
Diving into familial lineage teaches us a lot about where we come from and where we're going. Knowing your family history can be an important tool for shaping your future, but it can also unearth surprising connections that previously seemed impossible. Take for example, connecting Jennifer Lopez's current boyfriend to the leader of the free world. Who knows, maybe you have a famous cousin lurking in your family lineage.