What Lucille Ball's On-Set Behavior Was Really Like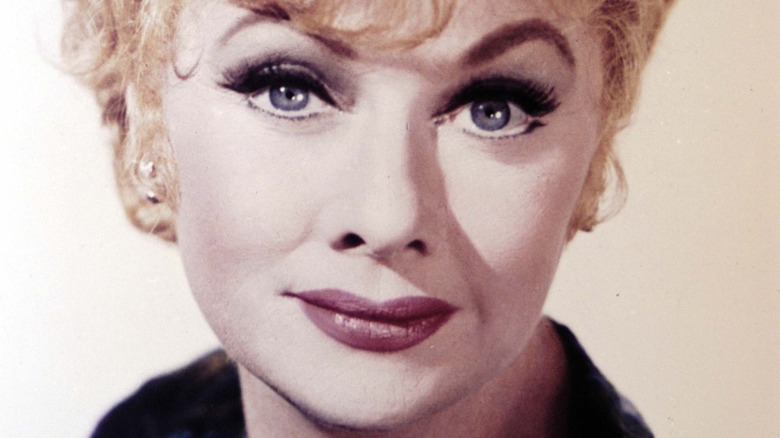 Avalon/Getty Images
Lucille Ball's work on "I Love Lucy" stands the test of time, and it's tempting to imagine that she was just as lovable, sweet, and daffy in real life as Lucy Ricardo was. In reality, though, the comedic genius could be quite serious, and often single-mindedly focused on the success of her show. "I Love Lucy" was a testament to the strength of her vision — you can watch it today and reliably still crack up — but also to the extreme level of control she had over the set.
"There was no ad-libbing ... Absolutely not," said Ball interviewer David Fantle to Fox News. "She said, 'We knew our characters inside and out. There was no ad-libbing. We came in, read the script and did our jobs.'" That job involved a lot of work.
For Ball, it also frequently involved off-set work. According to "I Love Lucy" assistant director Jay Sandrich, for an episode in which she had to make pizza, Ball stood outside an Italian restaurant and practiced dough-throwing. "Whatever the project was she was doing, she had to be an expert at it by the end of the week so she could relax and be comedic," Sandrich said about his "technical" and "thought-out" star (via CheatSheet).
'She is a monster'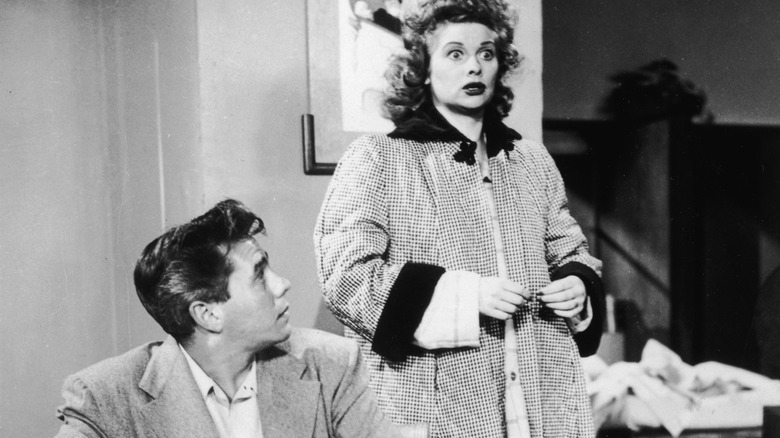 Hulton Archive/Getty Images
Jay Sandrich said that Lucille Ball's performance meant that she expected precision from her co-stars as well. "[The] rest of the cast [and] the guest actors had to do the same line-readings to Lucy every time so she could get her timing," Sandrich said, according to CheatSheet. A slightly different take on a line could throw off the energy of the scene, she thought.
Worse rumors about her behavior exist as well. There are stories of her slapping her makeup artist, throwing scripts on the floor, and even taking the fake eyelashes off of another actress, saying "Nobody wears false eyelashes on this show but me!", according to The Daily Mail. And after Ball lambasted the actor Richard Burton for mumbling his lines on the set of her '60s sitcom "The Lucy Show," he wrote in his diary that "She is a monster of staggering charmlessness and monumental lack of humour."
Even if Ball could be rigid on set, there's no doubt her work paid off. She supposedly did the famous Vitameatavegamin scene in one take, which wasn't uncommon for her. Could Richard Burton do that?