The Tragic Murder Of Alison Parker And Adam Ward Explained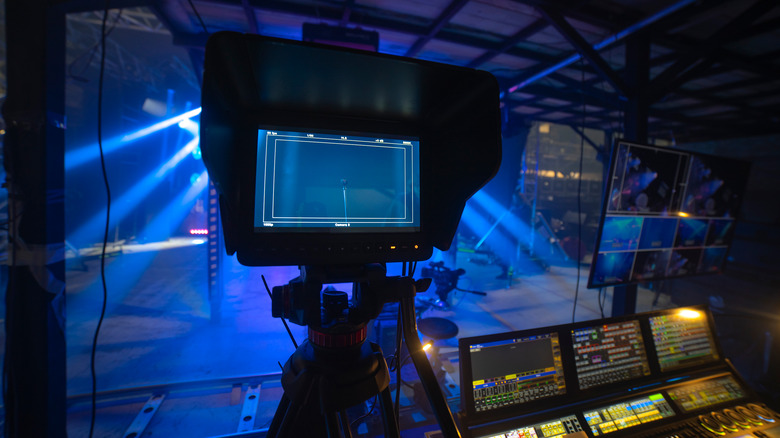 Skreidzeleu/Shutterstock
At 6:45 in the morning on August 26, 2015, TV news journalist Alison Parker was conducting a live interview at a Virginia mall when several shots rang out. Adam Ward was behind Parker's camera filming the interview. Both Parker and Ward worked at WDBJ, a CBS affiliate in Roanoke, Virginia. What happened next was broadcast on live TV.  
Parker and Ward were shot and killed by a shadowy man in dark clothing who could briefly be seen. Vicki Gardner, who was Parker interviewing at the time, was also shot but recovered, per NBC News. The deaths of Ward and Parker were made even more tragic in light of the fact they were both in relationships with colleagues back at the station. Parkers' boyfriend, the channel's evening news anchor, Chris Hurst, said on Twitter: "We were together almost nine months. It was the best nine months of our lives." 
After those initial gunshots, Ward's camera dropped to the ground, viewers heard screams, and the shooting continued. The broadcast quickly cut back to the in-studio anchor, who, understandably, appeared quite shocked. In a matter of hours, the shooter seen briefly on-screen would also be dead.
The killer knew the victims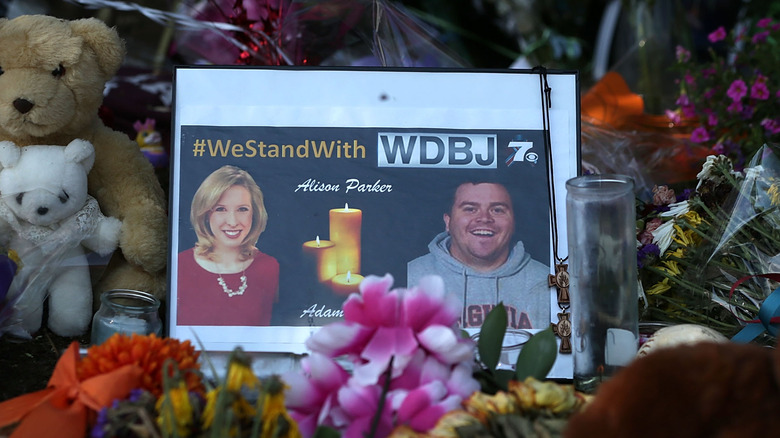 Alex Wong/Getty Images
At about 11:30 a.m. that same morning, police officers saw the car that belonged to the man they believed was responsible for the killings of Alison Parker and Adam Ward, and injuring Vicki Gardner. According to NBC News, the car's driver gave chase and police pursued it for several minutes before the car crashed. In that car, police found a man suffering from what was later determined as a self-inflicted gunshot wound. That man was Bryce Williams. Chilling footage of the early-morning killing of the TV news journalist had also appeared on his social media accounts although was quickly taken down. Williams was transported to the hospital but later died.
According to CBS News, Bryce Williams, 41, was a former employee at the same station where Parker and Ward had worked, though Williams was only the on-air name used by the man whose real name was Vester Lee Flanagan II. He had sued the station for discrimination in 2014 and while the case was dismissed, Flanagan still harbored bad feelings toward his former employer. 
Following the murders of Parker and Ward, Williams tweeted that Parker had allegedly made racist comments and that Ward had reportedly complained to the station's HR department about working with him. According to CBS News, based on evidence found in his home, it's believed he had been planning these murders for months.