Tragic Details Found In Sean Taylor's Autopsy Report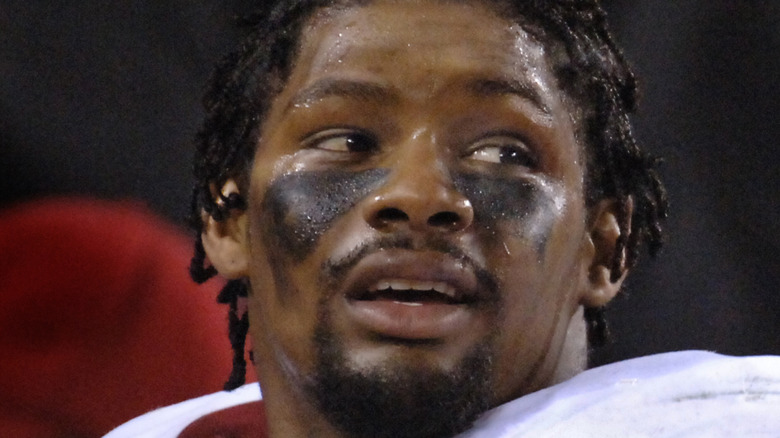 Al Messerschmidt/Getty Images
There are some people who seem like they are born to excel in their field. Sean Taylor was one of them. He was born in Miami in 1982 and played for his hometown college, Miami University, for two seasons, his sophomore and junior years. Taylor made the NCAA look like child's play, pulling down 10 interceptions his second year, per Sports Reference, which put him in the national spotlight. The Washington Football Team (then the Redskins) thought so highly of him that they took him in the first round — he was the fifth player taken in the 2004 NFL Draft. 
Taylor showed no signs of being overwhelmed at the higher class of play in the NFL, netting four interceptions his first season. He was also a force on the field, getting 114 tackles in his third year in the league. His peers saw what a talent he was, and he was named to the Pro Bowl that season, via Football Reference. Opposing offenses had to know where he was at all times during games. 
The defensive superstar had it all. He was poised to have an amazing season, already having a career-high five interceptions. Then one fateful night, he was killed in a senseless tragedy that people still struggle to understand to this day. 
Sean Taylor never got to fulfill his destiny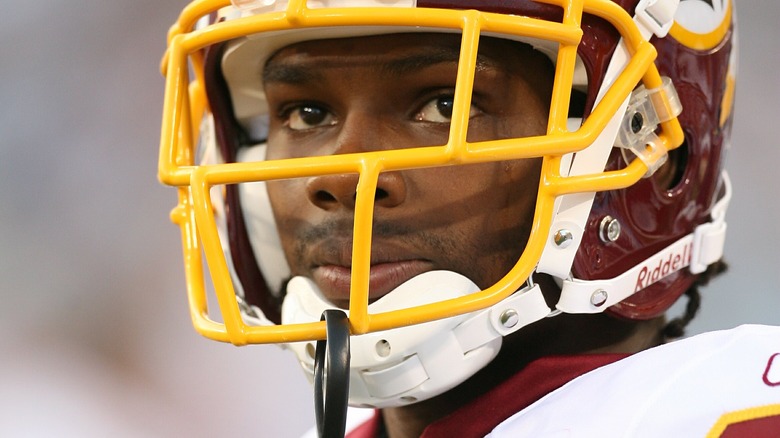 Scott Cunningham/Getty Images
It was the night of November 26, 2007, and Taylor and his family were asleep in their Miami home. Per ESPN, robbers broke in. Taylor, who had a knee injury and was not with the team, heard the noises and investigated, since the home had been robbed earlier that month. The robber came into the bedroom and shot Taylor in the upper leg. Fortunately, Taylor's girlfriend and then-18-month-old daughter were not hit. Taylor fell unconscious. 
Per Autopsy Files, the worst thing the autopsy report revealed was that Taylor didn't instantly die from the gunshots. He was still alive when he was taken to the hospital, but a bullet had hit his right femoral artery, which is a major one. The hospital staff did their best, but he died due to cardiac arrest. He was 24. 
Grief swept through the league. Sean Taylor had been purportedly immature at first when he came to the league, but he seemed to have changed, according to The Washington Post. He was the first player posthumously named to the Pro Bowl. 
The shooter, who was one of five robbers, was sentenced to 57 years in prison, per NBC Miami, and all five received prison time. That will not bring back Taylor. All that is left is for people to wonder what might have been.