This Crips Co-Founder Was Once Nominated For A Nobel Peace Prize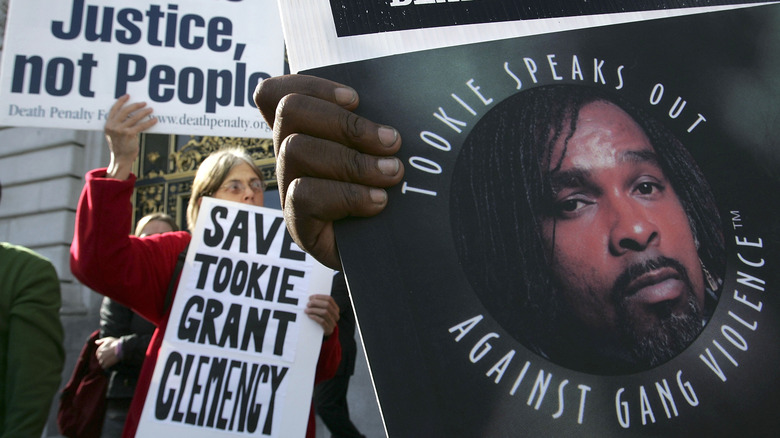 Justin Sullivan/Getty Images
We may receive a commission on purchases made from links.
Stanley "Tookie" Williams was the self-attested co-founder of the Crips: one of America's most notorious gangs. However, after being sentenced to death row for the remainder of his life in 1981, Williams dedicated the rest of his years to repairing this harm and helping others escape the violence of gang life.
Williams was convicted of four murders in 1981 and sentenced to the death penalty. He spent over 20 years on death row before being executed by lethal injection on December 13, 2005, in the San Quentin State Prison. He spent those 24 years working to repair the harm he had caused and hoping to change the lives of young men for generations.
After his incarceration, Tookie Williams largely spent his time educating himself, reading everything from reference books to academic literature. In 1996, he published the first book of his own: "Gangs and Wanting to Belong." Over the next 20 years, he published eight more, including titles like "Gangs and Your Friends" and "Gangs and Self-Esteem," according to his author page on Amazon. These books were geared toward children around the age of 11-14. Tookie Williams himself was first swept into the gang lifestyle at 18 years old, according to NPR.
Blue Rage, Black Redemption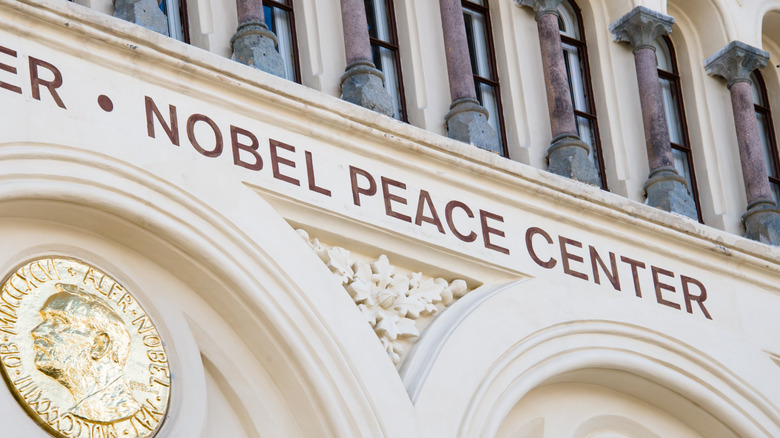 Ryan Rodrick Beiler/Shutterstock
In addition to his contributions to children's literature, Stanley Williams, in a historic move, helped broker a peace deal between the Bloods and the Crips, recording a video from his cell at San Quentin State Prison that was shown to over 400 gang members. He also authored the "Protocol for Peace," which includes helping gangs develop truces without resorting to violence. Elsewhere, he contributed to the first-ever Los Angeles Gang Summit.
In a community ravaged by gang violence, these were no small contributions. In 2001, Williams was nominated for his first Nobel Peace Prize, as ABC News reported. Throughout his lifetime, the remainder of which was spent on death row, he was nominated for four more, as well as one for literature. Near the end of his life, Williams fought for clemency in bids that were rejected by California's Ninth Circuit Court of Appeals, the U.S. Supreme Court, and California Governor Arnold Schwarzenegger. Actor Jamie Foxx, who starred in the 2004 FX movie "Redemption" based on Williams' biography, came out in support of his clemency, The Guardian reported.
Williams titled the biography "Blue Rage, Black Redemption" for a reason: redemption is what he hopes for. "I am no longer part of the problem," Williams wrote on his website, per ABC News. "Thanks to the Almighty, I am no longer sleepwalking through life. I pray that one day my apology will be accepted. I also pray that your suffering, caused by gang violence, will soon come to an end ... I vow to spend the rest of my life working toward solutions."
Williams kept his promise till he died on October 13, 2005, by lethal injection at San Quentin State Prison.