1883: The Truth About The Real Hell's Half Acre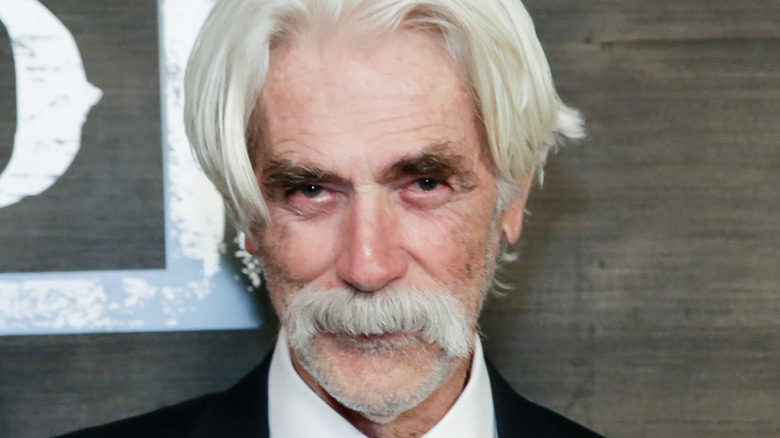 Greg Doherty/Getty Images
The premiere episode of "1883," the Paramount+ prequel to "Yellowstone" starring Sam Elliott, is streaming now. Part of the debut installment takes place in what was once called Hell's Half Acre, a district of downtown Fort Worth, Texas — recreated in the show through a mix of CGI and sets in the modern-day city, according to Atlas of Wonders. Hell's Half Acre was a real historical place, and by most accounts, it was just as rough as it is portrayed on screen.
In the 1870s, Fort Worth was a boom town and an economic center for frontier travel and agriculture commerce, per the Texas State Historical Association. By 1874, part of the downtown district came to be known as Hell's Half Acre in the local newspapers. It picked up the moniker because of the saloons, dance halls, and unseemly establishments that dotted the neighborhood. Back then, people only ventured into that part of Fort Worth if they were looking for trouble, and as Fort Worth's fortunes rose, the neighborhood's reputation declined.
The original red-light district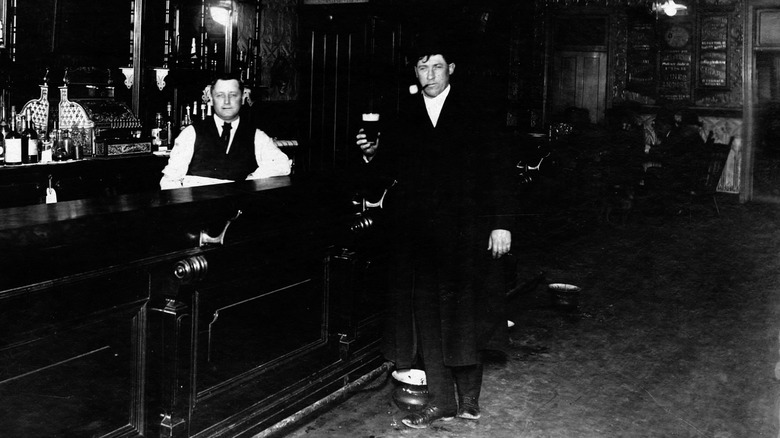 Buyenlarge/Getty Images
By 1876, citizens were up in arms about how badly that part of Fort Worth had descended into lawlessness and chaos. Because of this, it picked up the additional nickname "the bloody Third Ward," referring to the political ward it represented in Fort Worth, according to the Texas State Historical Association. At that point, infamous outlaws like Sam Bass were hiding out in that area of town, and city marshal Timothy Isaiah (Longhair Jim) Courtright was tasked with cleaning up the saloons and other lawbreaking establishments common at the time. By 1889, most of Hell's Half Acre's worst excesses were brought under control.
The truth about the real Hell's Half Acre, though, is that the district of Fort Worth became so notorious as a den of gluttony and vice, the name Hell's Half Acre came into use, describing other famously blighted areas in frontier towns, similar to how we use "red-light district" to describe certain sketchy neighborhoods today, per TSHA. Other towns from the time with "Hell's Half Acre" districts included San Antonio and Tascosa, Texas. Predating Fort Worth's Hell's Half Acre, in fact, the entire town of Webberville, Texas — near Austin — picked up the name due to its bad reputation.