This Is How Many Victims Ronald Dominique Actually Had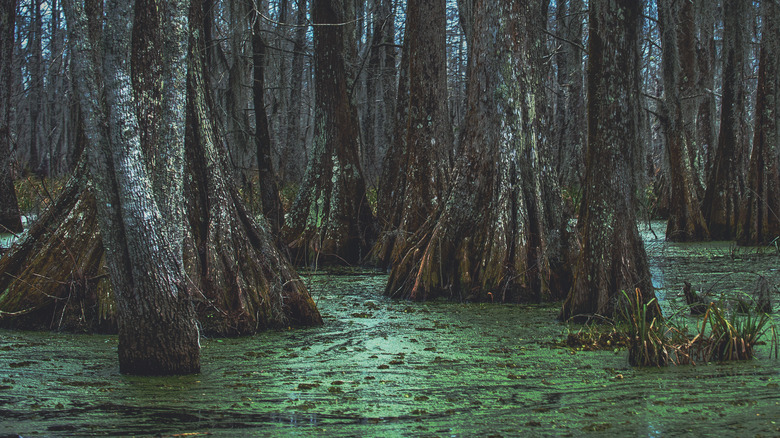 Abbie Warnock-Matthews/Shutterstock
It was 1997 when Louisiana police began to find the bodies of men who had been raped, tortured, and eventually killed. Some victims were partially buried, others dumped along the side of the road, and many more found floating in a nearby bayou. As the body count mounted over the next nine years, Louisiana State Police would launch a task force of sheriffs, and the FBI also got involved in the investigation. They suspected a serial killer was in their midst, who they dubbed the "Bayou Strangler," per Murderpedia.
A local man named Ronald Dominique was eventually arrested for the gruesome crimes. Following his confession, Dominique pleaded guilty and was quickly convicted. He is now serving eight consecutive life sentences at the Louisiana State Penitentiary, according to All That's Interesting. At the time the FBI became involved in the Dominique investigation, the case of the Bayou Strangler had the most victims in the shortest amount of time of any killer known to authorities. Here's how many victims Ronald Dominique actually had.
He killed almost two dozen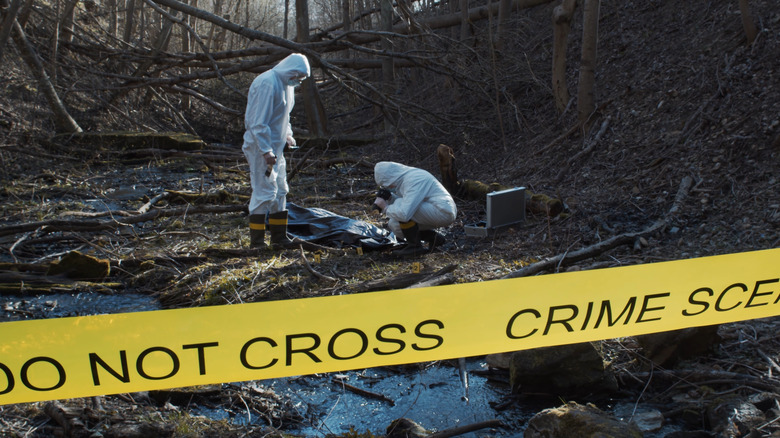 Maksim Shmeljov/Shutterstock
As if often the case, and although he had previously run-ins with the law, no one suspected the mild-mannered Ronald Dominique could be a murderer. Per All That's Interesting, Dominique's first victim was a 19-year-old man, and he was caught only after one of his potential victims was allowed to go free. This lucky person later recalled his experience with Dominique to a parole officer, who was aware of the Bayou Strangler case, and so he found the story familiar and worth investigating. Dominique was soon arrested.
After confessing, Dominique was convicted of killing nearly two dozen men, all of them were unhoused, and many were sex workers or struggling with substance abuse issues, according to Murderpedia. In addition to 23 murders, Dominique had reportedly brought home several more men with the intention to rape and murder them. When those men refused to be tied up, however, as was Dominique's modus operandi, he often let them go. Still others were released for no apparent reason. When asked why he committed his crimes, Dominique said he killed the men to keep them quiet about the rape.