Wrestlers Arrested For Disturbing Crimes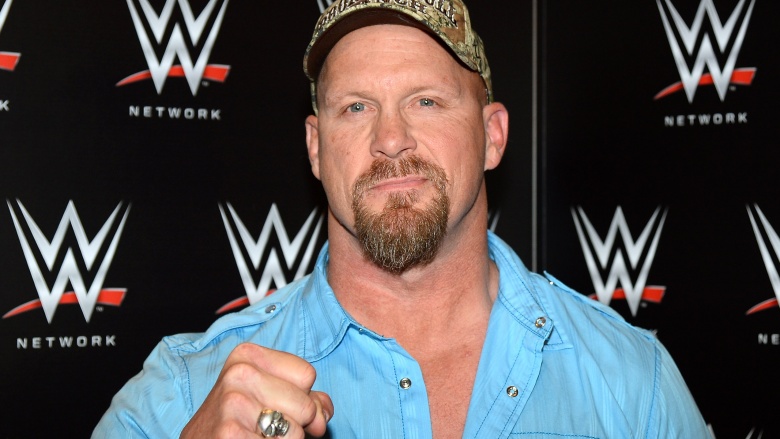 Getty Images
The on-the-go lifestyle of a pro wrestler is a lot like that of most other professional athletes. During the '80s and '90s, wrestlers used to party like most veteran rock stars. It wasn't until some serious tragedies came around in the 2000s that Vince McMahon and the WWE started cracking down on the substance abuse going on in the locker room. Along the way, some of your favorite wrestlers of all time have been arrested for some extreme charges that you'd never believe based on their characters. It's time we look past the curtain to see how some wrestlers were suplexed into squad cars.
The Big Show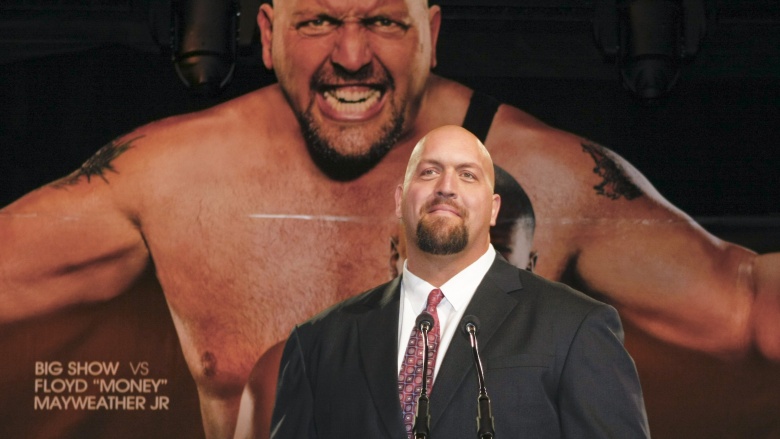 Originally billed as Andre the Giant's son in WCW, Paul Wight is best known as the seven-foot-tall Big Show in WWE. While he was still in World Championship Wrestling, The Giant lived up to his wrestling namesake by allegedly flashing a front desk clerk at a hotel in Memphis, Tennessee. A few months prior, The Big Show supposedly hit a man who shoved him at a Marriott hotel in Uniondale, New York. In response, The Big Show gave him his trademark knockout punch (note to self: never shove someone who is seven-feet-tall). Wight was found not guilty for the assault case. Meanwhile, The Big Pole case from Memphis was thrown out due to a lack of evidence. Just the thought of Show flashing someone is as traumatizing as one of his modern promos.
Vader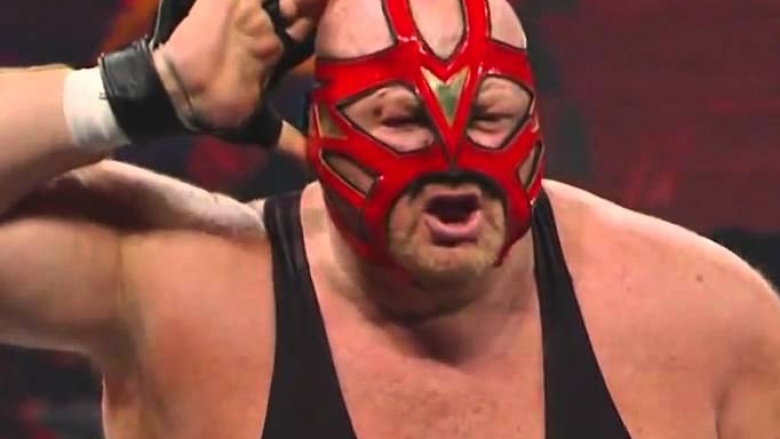 Leon "Big Van Vader" White has always been one of the most feared men in wrestling. Known for not pulling his punches and being a stiff worker, Vader is often said to be a nice guy once you got to know him. Unfortunately, his fondness for tequila has led him to some dark places. After finishing up his career at Japan's Pro Wrestling Noah and All Japan Pro Wrestling, Vader was allegedly arrested at his home for public intoxication in 2002. How drunk was he? He supposedly totaled his car off-road, abandoned the wreckage by a lake, walked home, and threatened the officers that came to his door afterwards. It took three pairs of connected handcuffs to keep his arms behind his back. Vader supposedly threatened to kill the K9 Unit dog that was on the scene as well. You'd probably be that angry too if you found out Jack Swagger was using your finisher and not beating anyone with it.
Scott Hall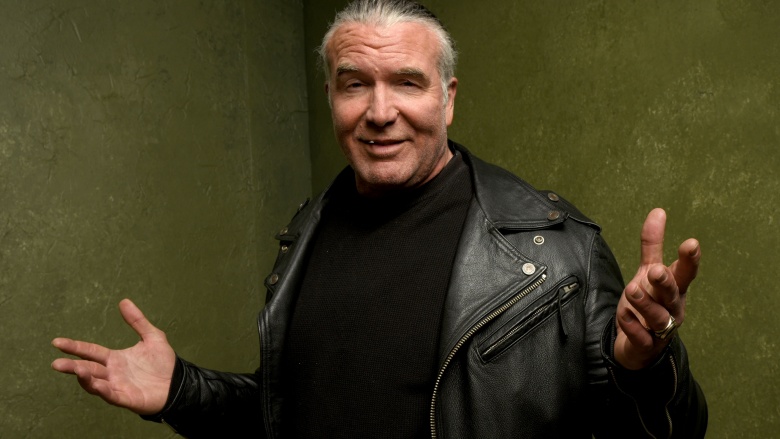 Getty Images
WWE Chief Brand Officer Stephanie McMahon once said to ESPN that WWE has spent more money sponsoring Scott Hall's rehabilitation than any other wrestler in the company's history. Working as a bouncer at an Orlando nightclub in 1983, Hall was charged with second degree murder after shooting a man in self-defense. Due to a lack of evidence, charges were dropped, though Hall admitted to killing the man in a later interview. Hall's substance abuse problems are so prevalent that they were used in some of his own wrestling storylines. The NWO member was arrested in 1998 for groping a 56-year-old woman outside a Baton Rouge hotel. The list of charges go on and on over the years. In 2012, Hall was arrested for choking his girlfriend while drunk. Luckily, Diamond Dallas Page is helping Hall turn his life around.
Sunny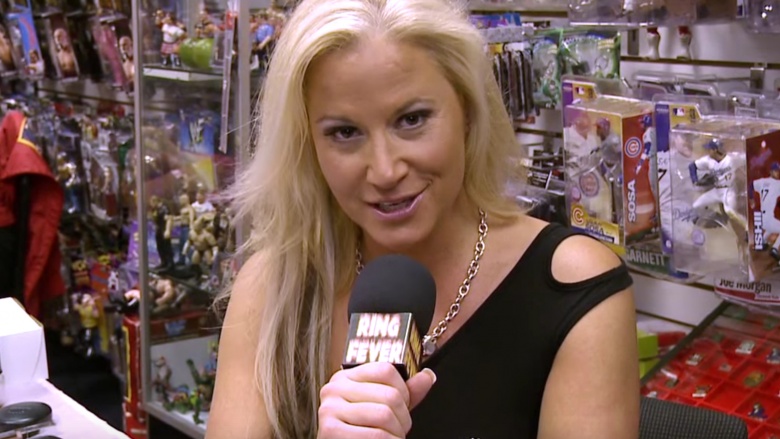 As gorgeous and sexy as Tammy Lynn Sytch is, the manager better known as Sunny had to deal with a lot of ugly habits over the years. She was arrested five times in less than a month's time in 2012, for charges that included third degree burglary, disorderly conduct, and multiple violations of a protective order. Throughout 2015, she has been in and out of courtrooms due to a variety of charges, including driving under the influence, driving without a license, reckless driving, and many other serious automobile offenses.
"Stone Cold" Steve Austin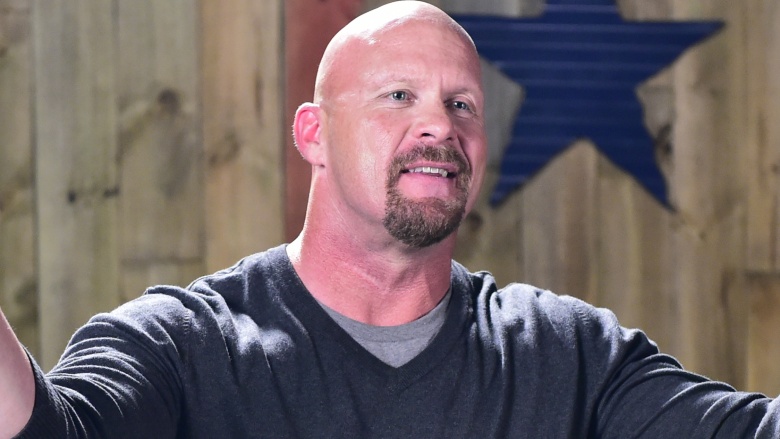 Getty Images
From 2000 to 2002, "Stone Cold" Steve Austin, one of the most popular WWE superstars of all time, was married to wrestling valet and manager Debra Marshall. Though Austin and Marshall were kept separate from one another during most of their storylines, fans were happy to see the two together. Unfortunately, Austin had a secret history of abuse with Debra that WWE tried to keep quiet. In June 2002, Austin had reportedly beaten Marshall, leaving bruises all over her body. Years later, Debra told a Fox News interviewer that she was beaten by Austin multiple times during their marriage. She claims WWE knew about the abuse and tried to hide it in order to avoid putting any blemishes on Austin's widespread popularity.
Jake "The Snake" Roberts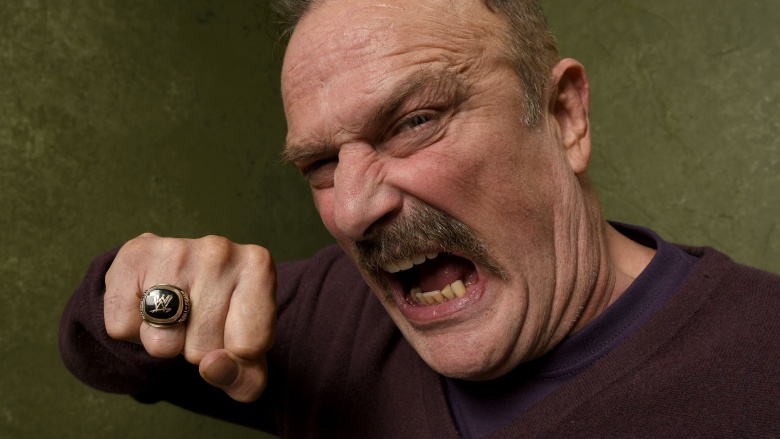 Getty Images
Like Scott Hall, Jake "The Snake" Roberts is known for being one of the most troubled souls in the wrestling business, having fought with addiction and substance abuse most of his life. During the 1980s, Roberts had a series of run-ins with the law, mainly due to his drunken escapades. After finding religion and trying to get himself sober, Roberts' life was plagued with a series of setbacks. He was reportedly arrested in 1999 for owing over $20,000 in unpaid child support. Unfortunately, his rounds of sobriety didn't last long, as he supposedly racked up quite a few DUIs and other impaired driving charges over the following years. Even after trying to open his own wrestling facility, Roberts was arrested for animal neglect in 2004 due to leaving his iconic 15-foot-long python, Damian, abandoned in his garage, where it starved to death. Thankfully, Diamond Dallas Page, who was trained by Roberts, took his former mentor under his wing and moved him into his house. Jake "The Snake" made a miraculous recovery, dropped over 50 pounds, and remains sober to this day.
Lex Luger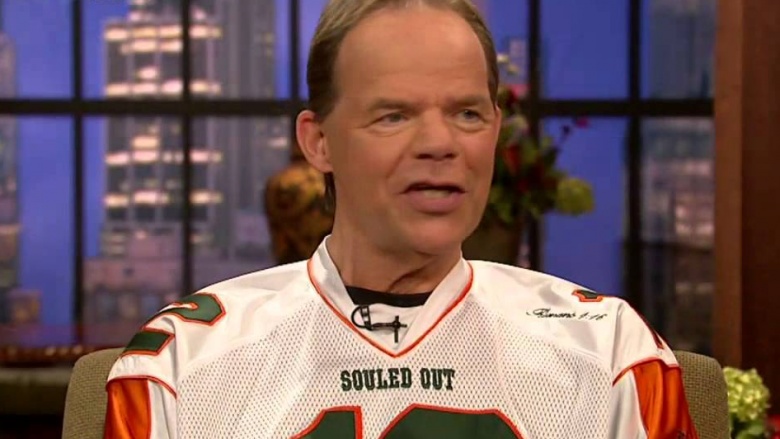 Vince McMahon once intended Lex Luger to be the next Hulk Hogan of the WWE. Once billed as "The Total Package," Luger has a bad history of violence and substance abuse that spans many years. The most significant run-in with the law involves his former girlfriend, "Miss" Elizabeth Hulette, the ex-wife of "Macho Man" Randy Savage. Luger, whose real name is Lawrence Pfohl, reportedly struck Hulette after a binge one night in April 2003. Police officers on the scene reported that Miss Elizabeth had a cut lip, bruised eyes, and a large bump on her forehead. Just a few days later, Luger was arrested for a DUI. A few weeks after the domestic abuse incident, Hulette died in Luger's apartment, having overdosed on a mixture of Vodka, Xanax, and hydrocodone.
Luger was arrested for multiple drug charges on the day of Hulette's death. While Luger became a born again Christian and has remained sober, he suffered a spinal stroke in 2007 that left him wheelchair-bound for a long time. Thankfully, he's back on his feet.