Where Are Stevie Wonder's Nine Children Now?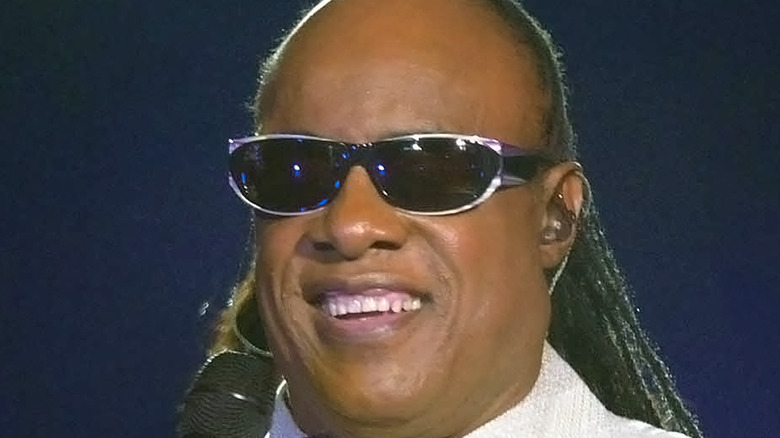 A.PAES/Shutterstock
He's a blind pianist, the winner of 25 Grammy Awards, and an American icon. He's also the father of nine children.
Stevie Wonder, whose legal name is Stevland Hardaway Morris, is the father to Aisha, Keita, Mumtaz, Sofia, Kwame, Kailand, Mandla, Zaiah, Nia, and a ninth whose name is unknown (per Heavy). While many of Wonder's children prefer lives of privacy, a few have chosen careers in the spotlight. Here's what we know about where they are now.
Perhaps best-known of Wonder's children is his oldest daughter, Aisha Morris, born to Wonder and Yolanda Simmons, who worked with him at a publishing company in the 1970s (via Distractify). Aisha, who toured with her father in the early 1980s, went on to pursue a successful career as a singer-songwriter. Upon her birth in 1975, Wonder told Women's Own magazine that "she was the one thing that I needed in my life and in my music for a long time" (via Rolling Stone).
In their father's footsteps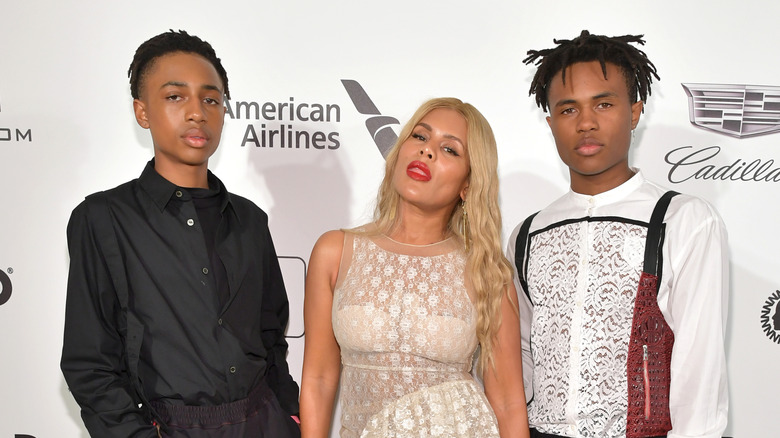 Amy Sussman/Getty Images
Kailand and Mandla, Stevie Wonder's children with his second wife Kai Millard Morris, also chose careers in the spotlight: the spotlight of the runway and the stage of professional dance, in particular.
According to Heavy, Mandla Morris performed on "Dancing with the Stars" in 2018, landing in fifth place with his partner Brightyn Brems. There's even a video on Hip Hop Wired of Wonder singing backup for his 13-year-old son.
Kailand, on the other hand, has modeled for Dolce & Gabbana, Pyer Moss, Comme des Garçons, Dior Men, and other high-status national or international brands (per Page Six). He's even launched his own fashion line, House of Kom, with clothing inspired by the styling of brands like Armani and Dior, L'Officiel reports. Kailand has also performed alongside his father onstage.
Clearly, Stevie Wonder has taught his children well, as they've followed in their father's footsteps by aiming high and defying the ordinary.