Whatever Happened To Tech N9ne?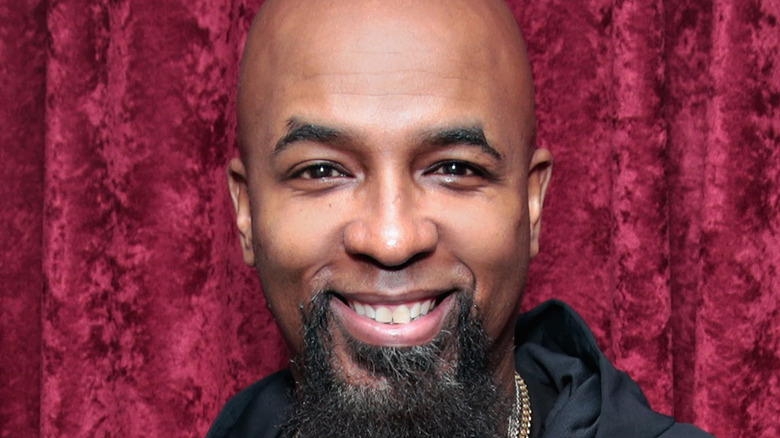 Cindy Ord/Getty Images
In hip-hop, there are few artists as committed to the music or with a more dedicated fanbase than Tech N9ne. According to All Music, the Kansas City-born emcee has released 24 albums since his debut in 1999 and has released an album every year since 2012. While other hip-hop stars may be more well-known or have more commercial appeal, in the underground, independent rap world, Tech N9ne is a respected legend.
In 2000, Tech and Travis O'Guin founded Strange Music Inc. As told by the company's website, Strange Music has become the largest independent hip-hop label in the world. In spite of this, Tech N9ne has occasionally dipped his toe into the mainstream and has worked with some of the biggest names in music. In his spanning two-plus decades and counting, Tech N9ne has sold over 2 million albums and has seen three of his records go gold. He has worked with other hip-hop legends such as Eminem, Ice Cube, and Kendrick Lamar, as well as musicians in other genres like Boyz II Men, The Doors, and Sir Elton John.
Tech N9ne is held in such esteem in hip-hop, he even said that when he collaborates with other rappers, they do so without charge, Hip-Hop 24/7 reports. His most recent work had him partner, not with a rapper or a musician from another genre, but with one of the biggest actors in the world.
Tech N9ne's 2021 album featured The Rock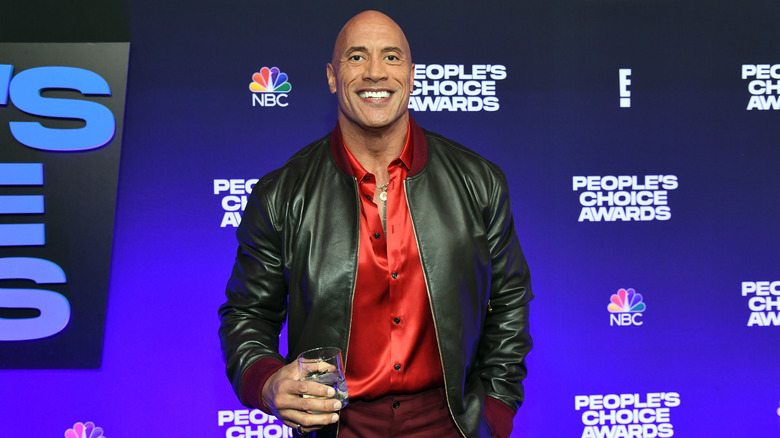 Kevin Mazur/Getty Images
For the Time 100: Most Influential People of 2019, actor and wrestling superstar Dwayne "The Rock" Johnson discussed his workout music. Per YouTube, he talked about being a fan of Tech N9ne and listening to his album "N9NE," then pivoted to complimenting the rapper's work ethic toward his craft. Two years later, the star rapper and the star actor teamed up on Tech N9ne's 2021 studio album, "ASIN9NE."
According to Complex, in October 2021, Johnson made his rapping debut on the song "Face Off," which also featured Tech N9ne, Joey Cool, and King Iso. Thanks in large part because of the celebrity status of Johnson, the song became the No. 1 rap song in the country, the No. 1 song on YouTube, and the top song on TikTok.
Johnson revealed that Tech N9ne had reached out to him wanting him to be on the song, but to have a spoken word outro instead of his own verse to end the song. However, after listening to the three rappers on the song, Johnson was inspired to rap himself on the track. He recalled asking the underground rapper to do his own verse.
"I want to try and rap this. Let me really try and attack some bars for you," he said. "I would love to do that because if I just do a Rock promo at the end, I honestly feel like I'm not doing you and the boys the proper service."