The Sad Truth About Eminem & Kim Mathers' Marriage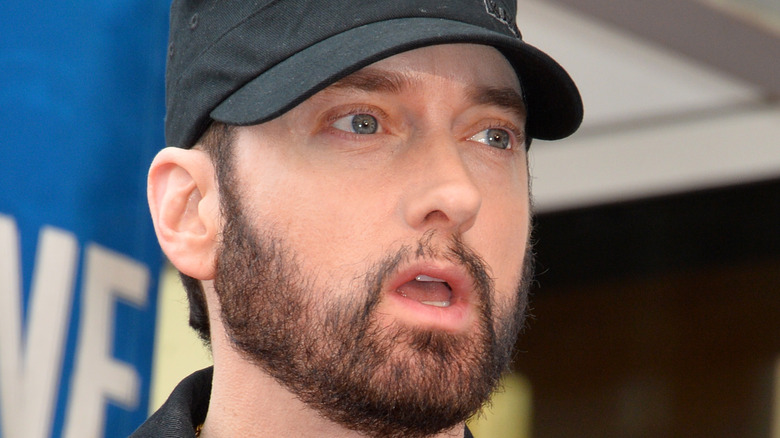 Featureflash Photo Agency/Shutterstock
Over the years, celebrities have dated, married, and divorced in the public spotlight. Per People, Elizabeth Taylor did it multiple times. So did Larry King. People have also witnessed some pretty unfortunate domestic incidents that wound up in the news, like when Chris Brown assaulted Rihanna in 2009, per CNN.
It can be hard to date with the constant public scrutiny. Egos can be a huge dealbreaker, and so can infidelity. Even when celebrities date or marry each other, a mutual understanding of what the lifestyle entails isn't always enough to keep the relationship from shattering. It can also be hard for a non-celebrity to date or marry a celebrity, even if they were together before becoming famous. 
That was the case with Eminem and Kim Mathers — one of the more public marriages covered by the tabloids. Their relationship involved him making threats to her in his first album, followed by even more tumultuous moments. Fortunately, the ending is better than some others. 
There was a happy ending with Kim and Eminem after all this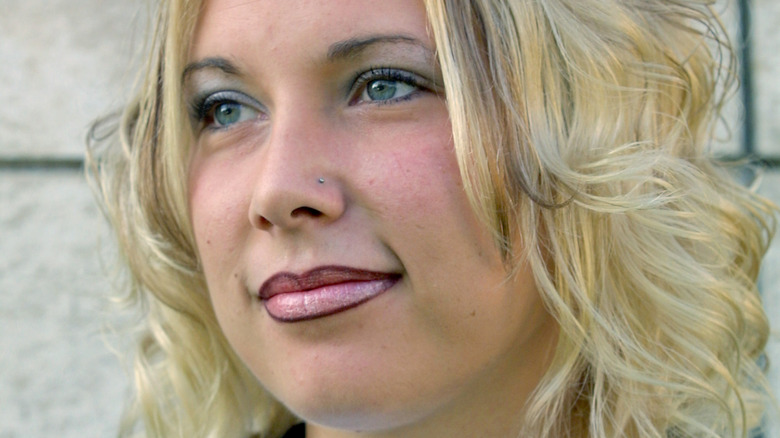 Bill Pugliano/Getty Images
It all started when the two met in high school in Michigan, per Ranker. The year was 1988 and Kim was 13 and Eminem was 15. She moved in with him quickly, though his mother made sure that they stayed in separate rooms. Eminem dropped out of school and the couple moved out of his mother's place, living in very bad conditions. That changed in 1995 when a 20-year-old Kim gave birth to their daughter, Hailie. They married four years later and Eminem was ready to jump into the public eye with his first album. 
Looking for clout from his fans, he included a track where he fantasized about doing violent things to Kim. According to People, she did not react well to it and even tried to kill herself after a concert she attended where the crowd sang along with it. The couple divorced not once, but twice. 
But this story does not end with acrimony. There are some couples that are destined to be together forever. For others, it turns out that they are much better suited to be friends. That was the case with Eminem and Kim — they stayed in touch after the second divorce and raised their daughter together. 
If you or anyone you know is having suicidal thoughts, please call the National Suicide Prevention Lifeline​ at​ 1-800-273-TALK (8255)​.