The Truth Behind Elton John's Toxic Relationship With His Mother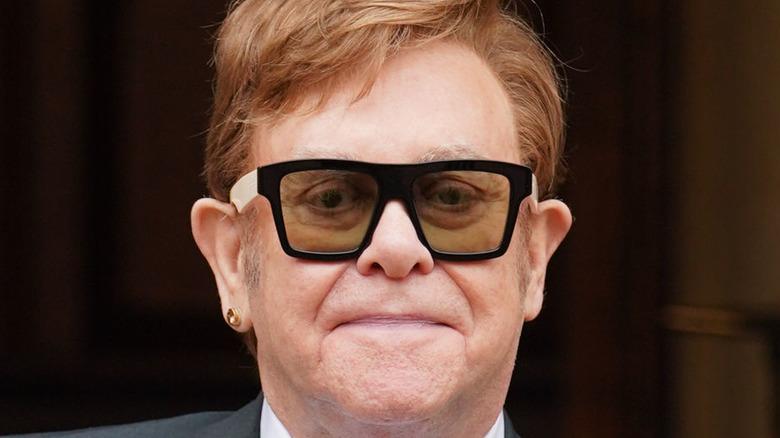 Wpa Pool/Getty Images
When parents start families, there is an unspoken contract that they will love them and care for the children as they are growing up. Unfortunately, that does not always occur. A child may grow up with parents who are abusive — physically, mentally, or even both. The children may be ignored or even abandoned. These circumstances can create psychological wounds that take forever to heal, if they ever do. These behaviors are not confined to one race or class; both poor and rich people of all types of ethnicity can find themselves in a parental household that is devoid of love. 
The child may wind up acting out and things really spiral downward from there. The result is a dysfunctional family, per Verywell Mind. Like many other people in the world, Elton John did not get along with his mother. Unfortunately for him, his rift was a lot more public than others.
Things really turned sour when Elton's mother, Sheila, married his father when the legendary singer was 6, per Vanity Fair in 2019. Apparently his parents got along very poorly. They fought about how to raise their son. Then his mother turned her sights on her child. The first thing that really soured the relationship was the very fact that the child was a musical prodigy. She then saw that his needs superseded her own and that she had lost control of her own life.
Fortunately, things were mended before Elton's mother died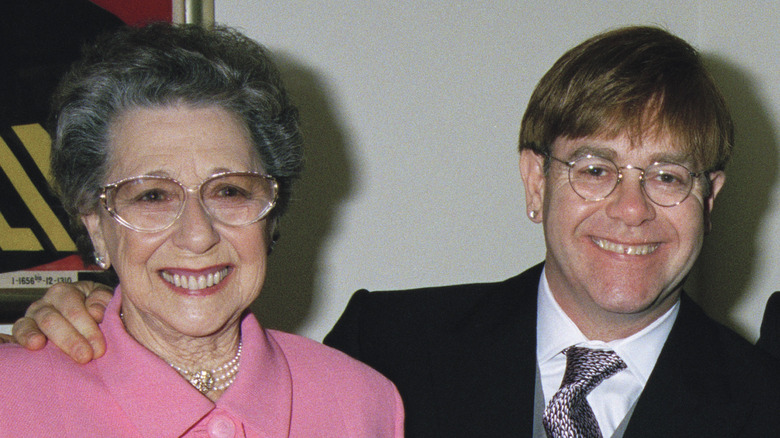 Dave Benett/Getty Images
She dealt with her own feelings by being either cruel or indifferent toward Elton. It wasn't so much a mother-child relationship, either. They bickered more in a way befitting siblings than anything, according to Vanity Fair. But her cruel nature was hard for the sensitive singer to endure. While he did say that he loved her, it was an up-and-down relationship.
While there was a reconciliation for a while — he went so far as to buy her a house — his marriage to David Furnish made matters crumble. Apparently Sheila blamed it on Furnish, and while Elton preferred to keep his family matters private, she had no such qualms and even bitterly complained about him to the press at her 90th birthday. Elton wasn't there;  she hired a lookalike. 
The two mended their fences after that, and they were on good terms when she died, a death that devastated Elton. It was better that they were at peace. While it was sad they fought at times, at least he was spared the regret of being alienated from her when she died.