What Mick Jagger Really Thinks About Maroon 5's Moves Like Jagger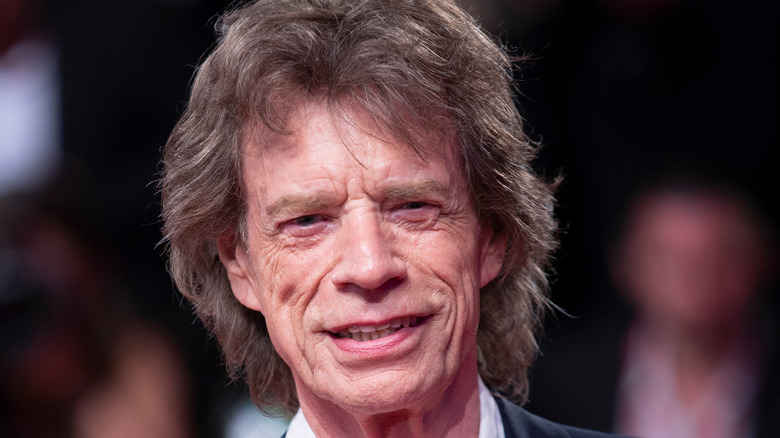 Denis Makarenko/Shutterstock
Maroon 5's music tends to have a theme and feel that is immediately recognizable. They've released a stream of high-octane earworms, rocketing along with the force of Adam Levine's falsetto vocals. Of his trademark singing style, Levine quipped to Entertainment Tonight (via YouTube) in 2018 that his songs are "too high, I'm too old ... I've got to lower the keys," but the format has led to great success for the band.
Among the band's many hits is "Moves Like Jagger," a quirky allusion to the dancing skills of Rolling Stones vocalist and well-storied music icon, Mick Jagger. The song was released in 2011 and went on to be one of the biggest songs of the year, selling an incredible 14.4 million downloads as a digital single (per Vulture). Jagger's dancing has indeed been a sight to behold over the years, a style he honed with Tina Turner, among others. "We worked with him in the dressing room, me and the girls, and we taught him how to Pony," Turner told the Daily Mail, per Far Out Magazine. Maroon 5's hit, however, was very interesting to him.
What did the legend himself make of "Moves Like Jagger"? As flattering as the reference is, it seems that it's actually left him feeling a little self-conscious about his dancing.
Mick Jagger only had a couple of issues with Moves Like Jagger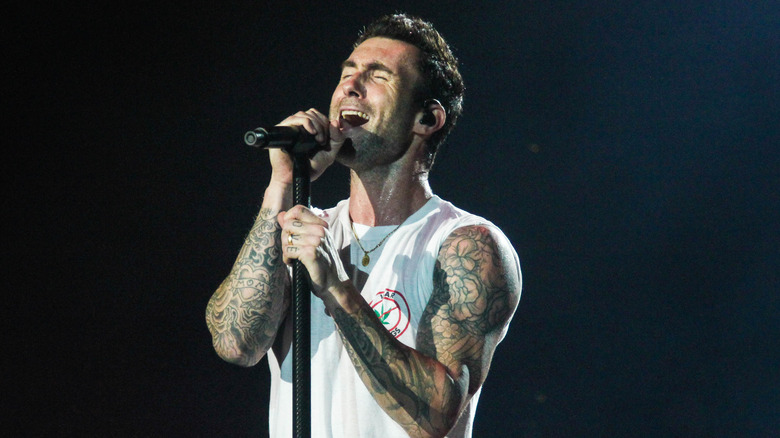 Andre Luiz Moreira/Shutterstock
According to Digital Spy in 2012, Jagger told The Sun that he had no particular objection to the song. "It's very catchy, it's funny ... I wish I'd written it," the Rolling Stones star proclaimed to the tabloid. The hit is a bit different from the band's standard fare, he went on, but in its energy and beat, it's familiar.
Jagger's main qualm with the song is that, he reportedly confessed, "it puts pressure on me when I go out dancing!" This is only natural, really. Several generations have grown up with the knowledge that he's an incomparable dancer, after all. In fact, in May 2019, per CBS News, he dazzled social media with a video of himself busting a move to "Techno Fan" by The Wombats, having undergone surgery on a heart valve that April. When Jagger dances, the world watches.
In a bit on "The Late Show with David Letterman" in 2012, per Contact Music, he aired another grievance he had with "Moves Like Jagger." Showing Letterman a list he had written, titled "Top Ten Things I, Mick Jagger, Have Learned After 50 Years In Rock 'n' Roll," he drew particular attention to one specific item: "You don't earn a cent when someone does a song about having moves like Jagger." It seems that this was all for the joke's sake, however.