Why Liza Minnelli's Ex Once Allegedly Paid To Have Elton John Killed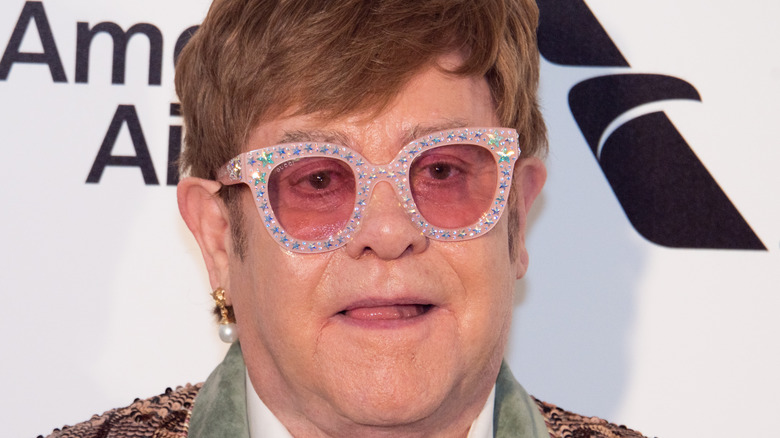 Silvia Elizabeth Pangaro/Shutterstock
Over the decades, there have been murderous incidents involving musicians, per Spin. Both Tupac Shakur and the Notorious B.I.G. were killed in shootings that could have been tied to organized crime. Musicians have also been killed by people who were ostensibly fans of theirs. John Lennon was one of those. So was Christina Grimmie (per CNN). Both of them were gunned down. Selena Quintanilla was another, killed by a woman who was the head of her fan club. Marvin Gaye died at the hands of his father. 
Reading about all these murders is harrowing. They had so many circumstances, ranging from feuds gone wrong to being in the wrong place at the wrong time, with an all-too-common ending. There was almost another tragic incident involving another musical legend. Elton John supposedly got on the really bad side of David Gest, Liza Minnelli's ex-husband. How badly? We nearly had to refer to John in the past tense.
Elton John purportedly offended David Gest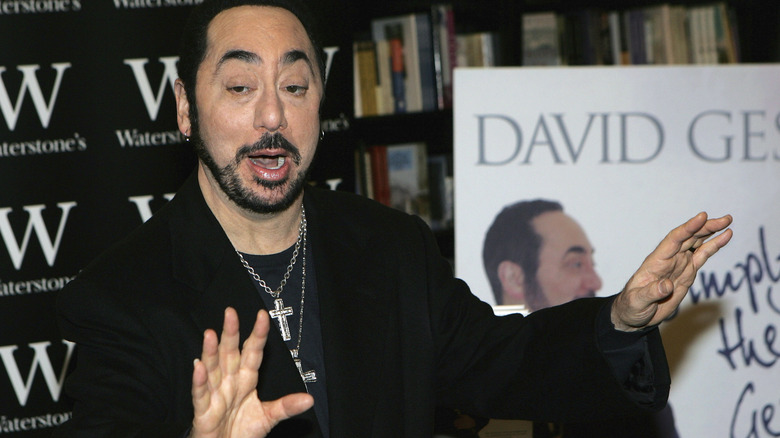 Chris Jackson/Getty Images
According to NME, It all started when David Gest and Liza Minnelli were getting set to tie the knot. Reportedly, there were some questions about Gest's sexual preferences. While most people didn't say much, Elton John apparently did say something that offended Gest. He purportedly snickered that they should "find Liza a heterosexual husband."
Gest reportedly decided that he wanted to have John whacked, and possibly went as far as to hire someone to do the deed. The story goes that he found a doorman at a bar who was seemingly connected. He allegedly had his bodyguard, Imad Handi, give the guy $25,000 as a down payment. This was in 2002 and Handi started fretting about being part of this. He supposedly said he was able to get Gest to call it off in 2003, though apparently most of the money was also lost.
How did it all end? Well, Gest was found dead in a hotel room in London in 2016, per the BBC. John is still alive and well in the 2020s.