What Happened To Jimmy Stewart's Children?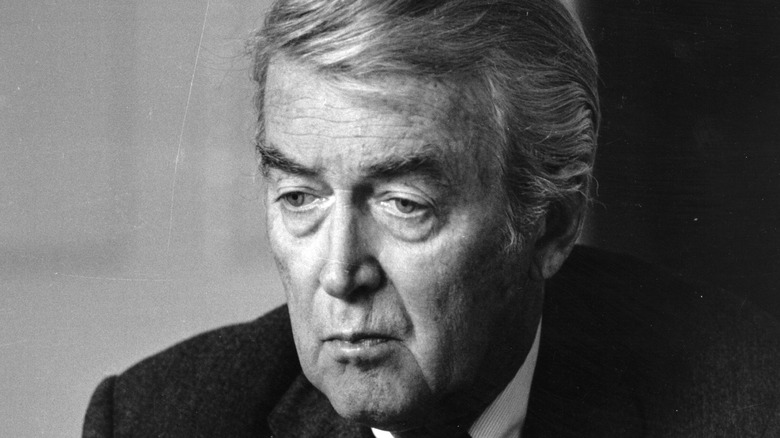 David Cairns/Getty Images
Think your parents put a lot of pressure on you during the holidays? Try being a child of Jimmy Stewart, star of what's widely considered the greatest Christmas movie ever (and a personal favorite of the legendary star), "It's a Wonderful Life," released in 1946, per IMDb. Stewart made that movie three years before he was married and before having any children of his own. Following his marriage to Gloria Hatrick McLean in 1949, however, Stewart would go on to have four kids, two stepsons from McLean's previous marriage, and twin daughters with McLean, per his official biography on the Jimmy Stewart Museum website.
Once considered Hollywood's most eligible bachelor, family life suited Stewart, who said "Gloria and the children continue to bring me enormous pleasure," according to Closer Weekly. Jimmy Stewart died in 1997 from a blood clot in his lungs at the age of 89. Here's what happened to his children.
One died tragically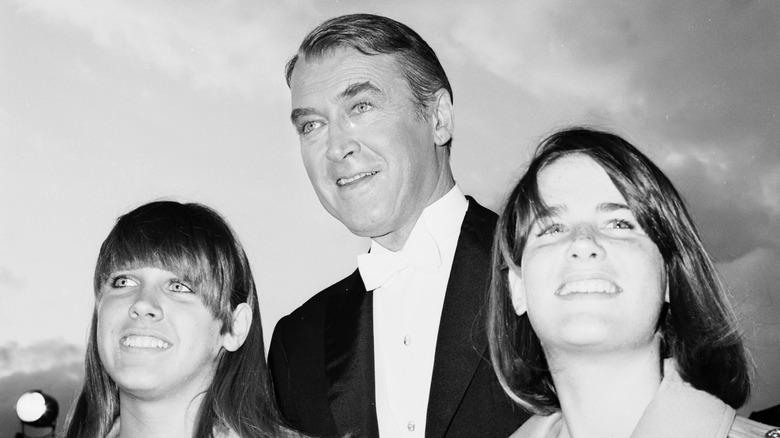 Hulton Archive/Getty Images
Jimmy Stewart and Gloria's children included Michael and Ronald McLean (Stewart's stepsons) and twins, Judy Stewart-Merrill and Kelly Stewart Harcourt (pictured above, with their father). Michael McLean keeps a low profile, while Kelly Stewart Harcourt became an anthropologist teaching at the University of California at Davis, per ABC10. Only one of the children followed their father in the entertainment industry; Judy Stewart-Merrill became an actress, starring in "Password," "V.I.P.-Schaukel," and "The Mike Douglas Show," per Dicy Trends. Sadly, Ron McLean's story would end in tragedy.
Per the Jimmy Stewart Museum website, military service was important to the Stewarts, stretching all the way back to the Revolutionary War. Stewart himself served in World War II and retired from the Air Force Reserve in 1968 as a brigadier general, making him the highest-ranking entertainer in Hollywood history. Jimmy Stewart's stepson Ron followed in the family's footsteps and served as a Marine. Unfortunately, he was killed in 1969 while serving in Vietnam, when his unite was ambushed in the DMZ, per History Net.