This Is How The New York Mets Got Their Name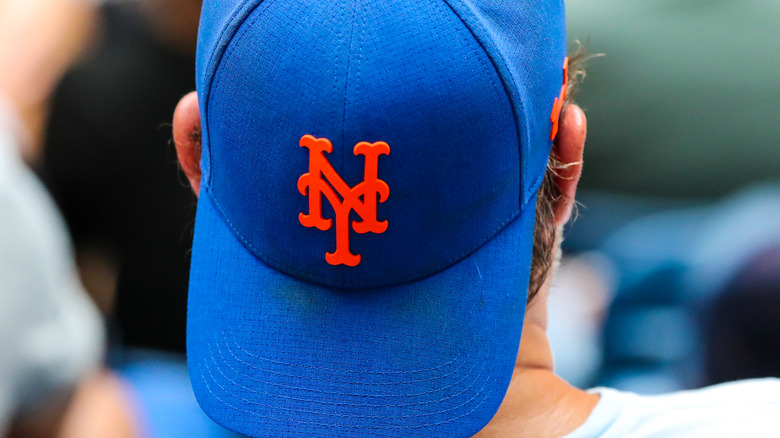 Leonard Zhukovsky/Shutterstock
There was a time when New Yorkers could see not one, not two, but three baseball teams over the course of a season. There were the Yankees, who were in the American League. Then there were the Brooklyn Dodgers and the New York Giants, who both played in the National League. Fans got to see the likes of Mickey Mantle, Willie Mays, and Jackie Robinson vie for the city's heart. Things changed, though. Both the Dodgers and the Giants left to go to the West Coast after the 1957 season — Los Angeles and San Francisco to be exact, per History. The Dodgers' departure was especially acrimonious, per New York Magazine. There was a large hole left in New York baseball fans' hearts. 
In 1962, it was time for the New York area to get National League baseball back again in the form of an expansion team. Joan Payson, the woman who would own the team, was the driving force behind that. Before they picked players in the supplemental draft, however, they had to come up with a team name. There were several reasons they landed on the Mets. 
The legendary Casey Stengel was the first Mets manager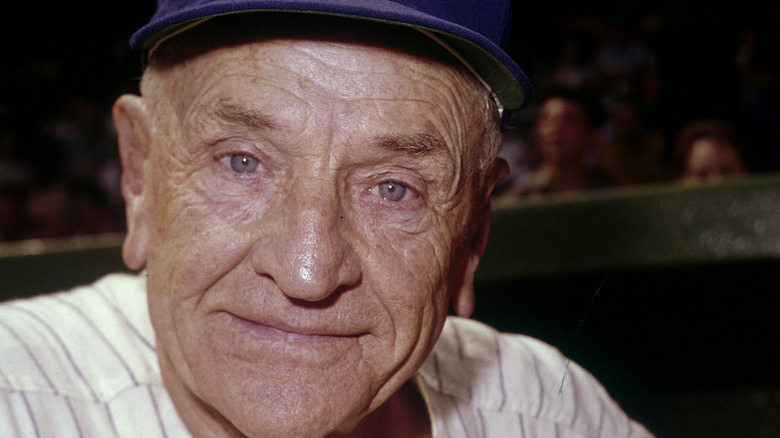 Focus On Sport/Getty Images
Before the Mets became the Mets, they were known as the New York Metropolitan Baseball Club, according to MLB. Joan Payson didn't land on the name immediately. There were other options, including the Jets, Islanders, Skyliners, NYBs, Burros (after the five boroughs, not donkeys), Avengers (the comic would actually be created in 1963, per Britannica), and Continentals. But she settled on the Mets. 
Why? Several reasons. It was easy to remember. Newspapers loved the brevity of the name since it didn't take up a lot of space on the page. The team name is also a nod to the Metropolitans team that played way back from 1883-1887. The team colors are blue and orange, paying homage to both the Brooklyn Dodgers and New York Giants, via Larry Brown Sports. 
Since their inception, the Mets have been seen as the little brother to the Yankees. At first they were hapless, losing 120 games their inaugural year, per Baseball Reference. Not even having a Hall of Fame manager in Casey Stengel could save them. They only won two World Series titles in their first 50 years of existence, thanks to players like Tom Seaver, Gary Carter, and Dwight Gooden. These days, however, the franchise has a new feeling of hope — they have the richest owner in sports in Steven Cohen, per ESPN, and there is a sense that they are finally ready to contend. Perhaps 50 years from now, people will be talking more about the Mets than that team in the Bronx.