What Happened To Jayne Mansfield's Famous Pink Palace?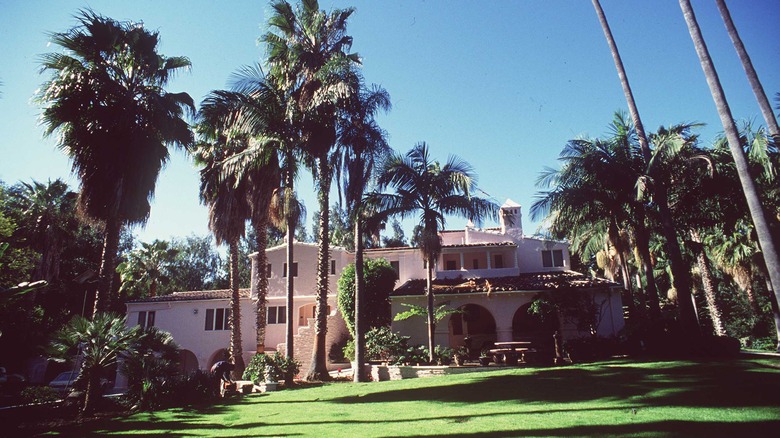 Paul Harris/Getty Images
As one of Hollywood's most famous celebrities, Jayne Mansfield saw fit to have a massive mansion that reflected her tastes to the extreme. Originally built in 1929, much of the home's exterior and interior paint was made an unmistakable pink under Mansfield's ownership (via Curbed Los Angeles). Coupled with the heavy amount of pink furnishings, pillows, blankets, and other decor, it earned the nickname of the Pink Palace. She lived there with her family (initially with her husband Mickey Hargitay until their divorce) from 1957 until her death in 1967. 
Afterward, the mansion was put on the market and purchased by a string of new owners over the following decades. Per urban legend, many of these people are thought to have been haunted for the duration of their residency, as most were struck by tragedy or are thought to have seen traces of the starlet from beyond the grave (via Cheat Sheet). Even before its sale, both Hargitay and Mansfield's personal assistant, Linda Mudrick, were involved in car accidents.
Mansfield's ghost is thought to have haunted the Pink Palace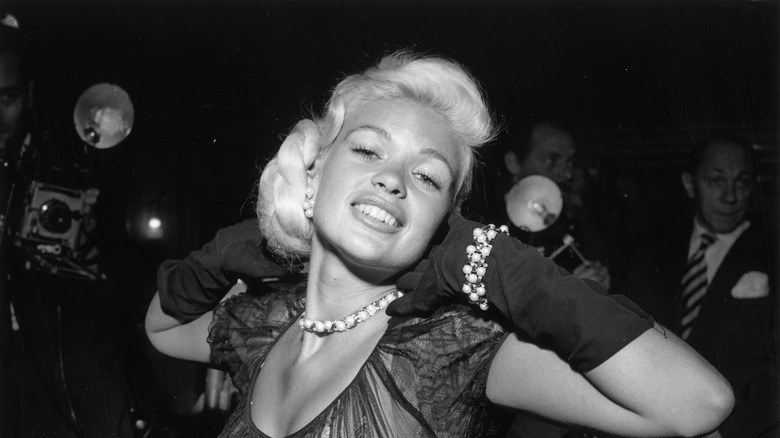 Evening Standard/Getty Images
According to Saint Louis Style, the first new owner, a bank manager, suffered an even worse loss when his son was killed after he found one of Jayne Mansfield's cars at the home and attempted to drive it. The home was soon sold to singer Cass Elliot, who died while she was away in London working on television commercials. Next was a woman who reportedly felt an uncontrollable urge to try and emulate Mansfield's appearance before being chased off by a supposed supernatural presence. 
Beatles singer Ringo Starr, a friend of the late Mansfield, bought it next and tried his own hand at redecorating. It apparently took three coats of white paint before the original pink finally stopped seeping through — taken by some as a sign that further indicated her supernatural presence (via CR Fashion Book). After him, the final two owners were singer Engelbert Humperdinck, who apparently had a priest successfully deal with Mansfield's spirit, and Roland Arnall, who chose to demolish the mansion in 2002.