What Steve McQueen's On-Set Behavior Was Really Like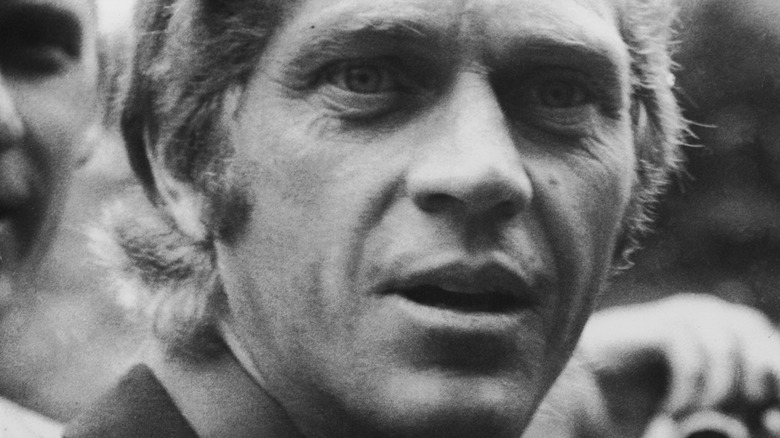 Bob Aylott/Getty Images
In movies like "Bullet" and "The Great Escape," Steve McQueen defined a certain kind of macho coolness, playing the strong silent type in a number of classic films all throughout the '60s and '70s, per IMDb. Even today, McQueen remains a mid-century style icon with bad-boy appeal. His on-set behavior, though, reveals a very different — and much less admirable — side to his personality that will likely change many people's perception of the movie star.
Dying in 1980 from cancer at the age of 50, Steve McQueen had a troubled upbringing, the Daily Mail reports. The son of a teenage prostitute, he was abandoned by both his parents, lived with his uncle, attended boarding schools, suffered child abuse at the hands of his stepfather, and turned to crime, among other traumas. None of this excuses McQueen's abhorrent behavior, however, either in his personal life or while shooting his movies.
If you or someone you know is dealing with domestic abuse, you can call the National Domestic Violence Hotline at 1−800−799−7233. You can also find more information, resources, and support at their website.
He was a nightmare to work with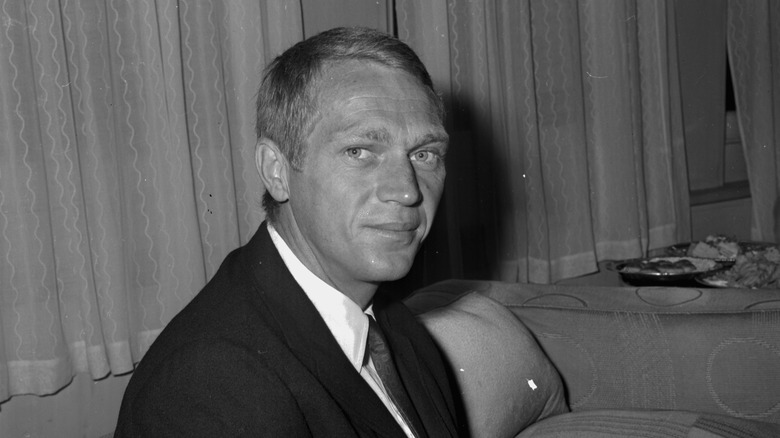 Larry Ellis/Getty Images
Steve McQueen was very difficult to work with while his movies were in production. First, he made several questionable career choices as far as turning down roles that would go on to become legendary for other actors, including parts in movies like "Apocalypse Now," "Dirty Harry," and "Breakfast at Tiffany's," among many others (per Maxim). In the 1974 disaster classic "The Towering Inferno," McQueen squabbled over billing in the credits against another leading man of the day, Paul Newman. Like Newman, McQueen was also a race car driver, and McQueen was competitive with him not only in regards to his movie appearances but also his performance on the track. McQueen even allegedly counted the lines he had in "The Towering Inferno" versus the lines Newman had, insisting they remain even and equitable, per Goliath.
Another example of McQueen's movie star jealousy showed up when his downstairs neighbor, actor James Garner, starred in the 1966 racing movie "Grand Prix." Perhaps because he thought he was better suited for the role, McQueen chose to urinate onto Garner's balcony. This temperament also showed up while filming. Notably, he butted heads with acclaimed director Sam Peckinpah while "The Getaway" was in production in 1972 (per Hollywood Suite). Indeed, McQueen disrupted film productions over minor issues on several occasions, sometimes related to his wardrobe or — similar to what he did with Newman — over relative screen time. This was the case with Yul Brynner, his co-star in "The Magnificent Seven," via Film Ink. Cumulatively, this all proves that McQueen was more like the troubled roles he was known for playing and less of an admirable figure than previously thought.