The Strange Task Taken On By One Of Queen Elizabeth's Servants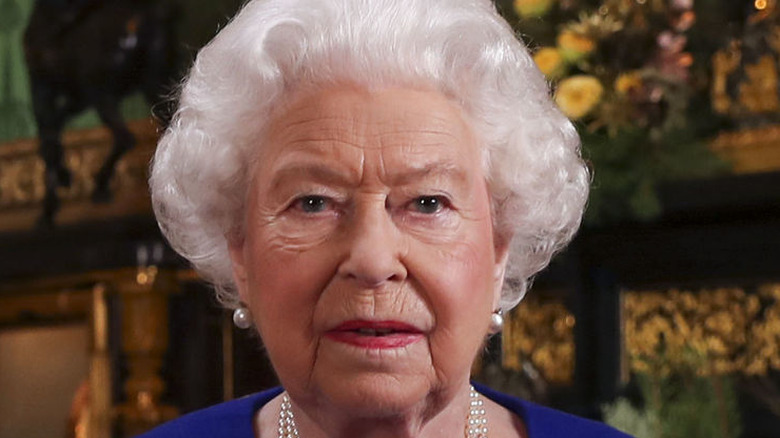 Wpa Pool/Getty Images
As you might expect from a monarch, Queen Elizabeth's servants are responsible for pretty much all the trappings of everyday life, including cooking, cleaning, and driving, among countless other small tasks. But these royal servants also perform several very strange tasks, including chores that might seem silly or demeaning if they weren't being done for the leader of the Commonwealth. Servants are assigned to check the temperature of tea, make fresh meals for the queen's corgis, and squeeze out toothpaste.
One member of the staff even has a task right out of Cinderella — she even gets the nickname of "Cinders," per The Daily Mail. According to the tabloid, the queen has worn the same bespoke patent leather loafer heels for half-a-century, and every time she gets a new pair, "Cinders" — a junior staff member with the same shoe size as the queen — walks around in them to break them in.
Elizabeth's shoes and her Cinders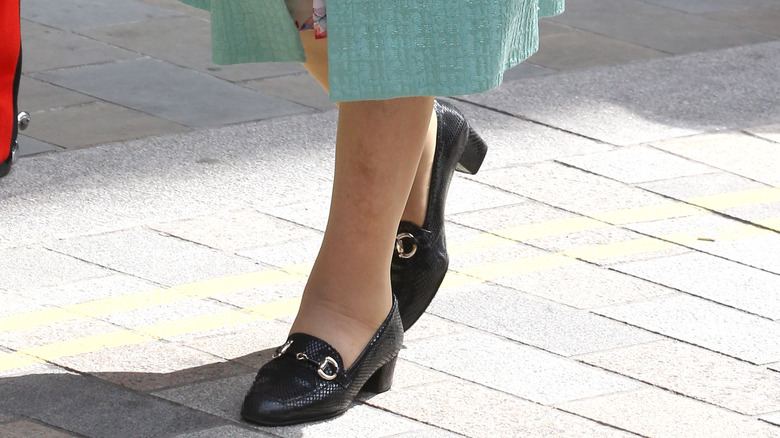 Cubankite/Shutterstock
The black, handmade shoes, which cost about $1,000, were first produced by the bespoke company Rayne and then Anello & Davide after Rayne went out of business, according to The Daily Mail. Apart from the change in company, the shoes have remained exactly the same over the past 50 years.
Queen Elizabeth will continue to wear the same pairs for years, just sending them away to get re-soled or otherwise mended as needed. But when she does receive a new pair, "Cinders" gets to work to make sure that the shoes are immediately comfortable for the 95-year-old monarch (via Britannica). She walks up and down palace hallways in the shoes (and once, and only once, outside — the shoes need to be tested to make sure they don't slip). "The Queen can never say: 'I'm uncomfortable, I can't walk any more,'" Stewart Parvin, a designer for the monarch, explained to the Mail. To keep the shoes absolutely pristine, Cinders must also wear beige ankle socks and stick to carpets. Not quite a fairytale, but an interesting tidbit nonetheless.