This Was The Gainesville Ripper's Final Meal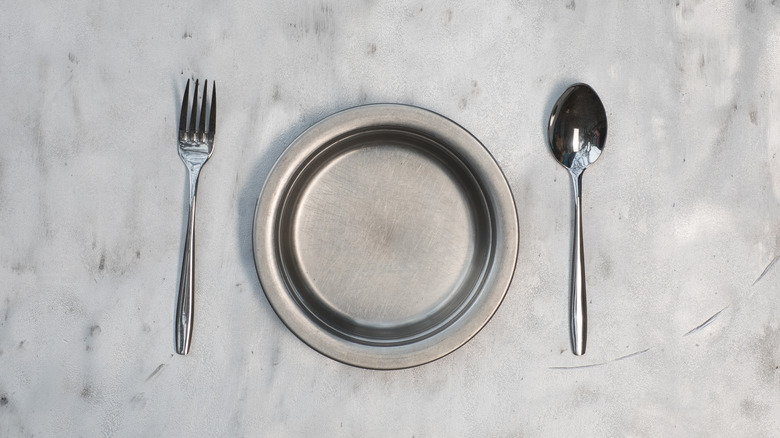 Peyker/Shutterstock
Danny Rolling, known to many as The Gainesville Ripper and the inspiration for the "Scream" film franchise (according to Biography), was born into an already extremely abusive household. His father physically assaulted him and his mother on multiple occasions, and later in life Rolling returned this violence in addition to many other crimes of his own. According to NBC he murdered three members of a family in Louisiana in 1989, and in 1990 he gruesomely murdered five college students, several of whom he also raped and/or mutilated.
Rolling was sentenced to death after his capture, and like many prisoners awaiting a death sentence in the United States he was subsequently able to request a last meal. If last meal requests are honored by a given state or region, death row inmates will usually have limitations on what they can have, and in Rolling's case his last meal's budget was set at $40 by the state of Florida (via The Gainesville Sun).
That $40 afforded Rolling lobster, shrimp, and cheesecake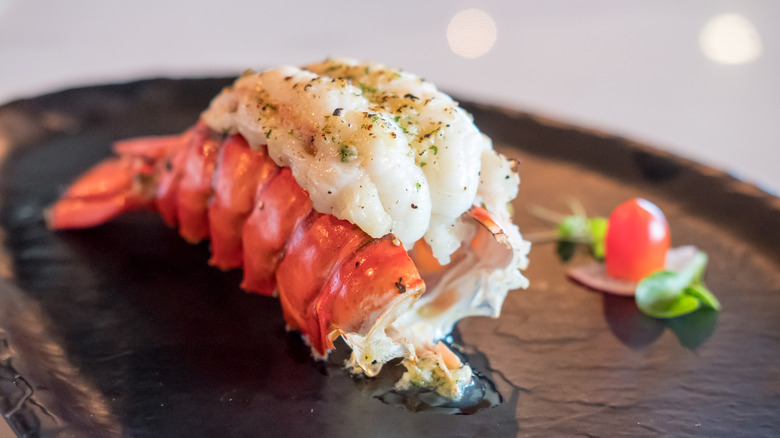 Moomusician/Shutterstock
In spite of this amount being set expressly to "avoid extravagance," Rolling stretched his allotted funds to encompass an elaborate last meal that consisted of lobster tail, butterfly shrimp, baked potato, strawberry cheesecake, and sweet tea, according to Oxygen. Convicted serial killer Ted Bundy, who was also executed in Florida, had a very generous meal prepared for him. Since he made no specific requests he was given a default meal that included steak and eggs. He didn't eat what he was given. Rolling did eat the meal, however, and did so as calmly as many of the other things he did in the hours before his death by lethal injection on October 25, 2006.
While the limits on Florida inmates might seem like too much or too little, the restrictions of other states can be even tighter. In Texas special requests aren't even honored anymore after a perceived act of defiance from inmate Lawrence Russell Brewer. He ordered a copious amount of food that he refused once it was delivered, resulting in a policy change that limited last meals to only what the prisons themselves offer (via The Guardian).
Discovery+ will stream "Scream: The Real Story," a two-hour edition of the series "Shock Docs," starting January 14.