What Was John Madden's Net Worth When He Died?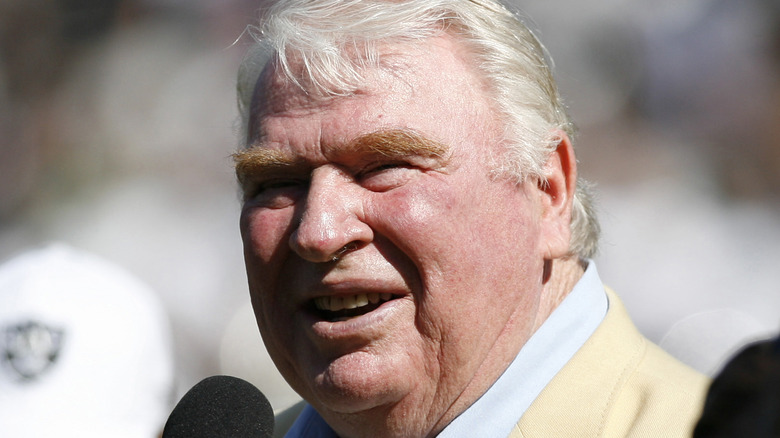 Robert B. Stanton/Getty Images
Legendary NFL broadcaster and football coach John Madden died unexpectedly on the morning of Tuesday, December 28, 2021, according to ESPN. He was 85. A cause of death has not been revealed. John Madden did, however, undergo open-heart surgery in 2015, per NBC Sports. In 1978, he also retired from the coaching for health-related reasons, as he had experienced stomach ulcers. 
John Madden built his fame and fortune on the gridiron, most notably with the Oakland Raiders, where he won seven AFC title games and one Super Bowl in 1976. He moved to the broadcast booth following his coaching career, becoming a fan favorite with a charismatic and expressive style and imposing presence. For many, though, John Madden is best known as a TV personality, and for the video game "Madden NFL Football," per ESPN. This rich and varied career paid dividends for the beloved sportscaster over the course of his life.
John Madden's net worth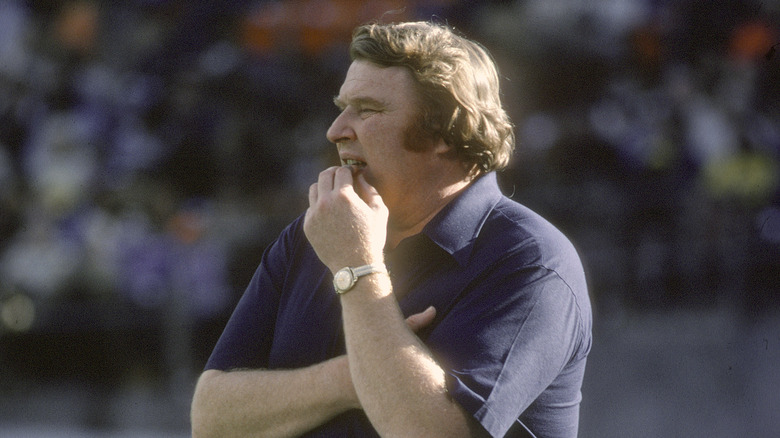 Focus On Sport/Getty Images
Per Celebrity Net Worth, John Madden's net worth at the time of his death was $200 million. Among all Madden's success, most of this money was earned through the video game deal he signed in the late '80s with EA Sports worth roughly $8 million, and the continued success of the "Madden NFL Football" video game brand, per Britannica. Supplementing his earnings in football and as a TV broadcaster were also numerous endorsement deals, ranging from Verizon Wireless to Miller Lite and Toyota, among many others.
Madden also recently signed a deal with EA Sports for $150 million, allowing the video game company to use his name and likeness in the game from this point forward. At the time of this writing, "Madden NFL Football" has sold a combined 130 million copies, according to Celebrity Net Worth. John Madden is survived by his sons, Joseph and Michael, and his wife Virginia. The passing of the sports legend is made more poignant by the airing of the Fox Sports documentary, "ALL MADDEN," on Christmas Day in 2021, less than a week before he died.