This Is How The San Francisco Giants Got Their Name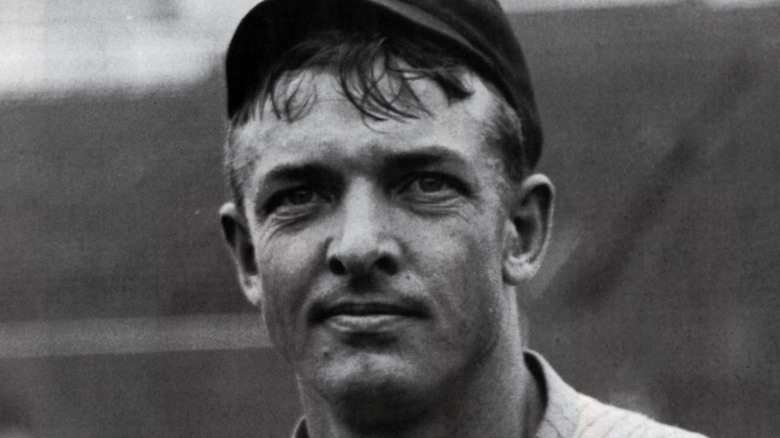 Transcendental Graphics/Getty Images
The San Francisco Giants are one of baseball's most storied franchises. They won three World Series championships in the 2010s alone, and five others since they moved to the San Francisco area after the 1957 season. But they were the Giants long before that, going back to their days in New York. Over the years, they have had some of the greatest players of all time on their rosters, including Christy Mathewson (above), Willie "Say Hey Kid" Mays, Willie McCovey, John McGraw, and the controversial Barry Bonds. Most of these players sit high among the records when it comes to baseball career stats (via Baseball-Reference).
How did such a storied team get this particular moniker? It's actually a bit of a convoluted path to follow, and there is a bit of a "He Said, He Said" when it comes to finding out the truth behind the real origin of the Giants' team name. Let's get buckled up and go on a bit of a journey through time, back to America in the 19th century.
The story and the team name start in New York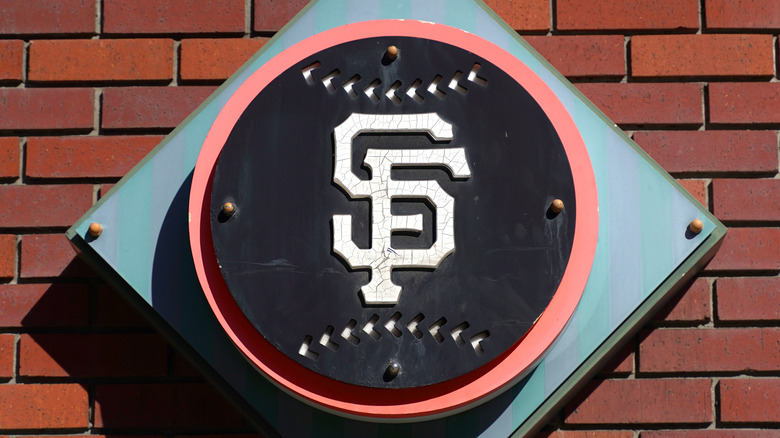 marleyPug/Shutterstock
Per MLB, in the 1880s there is a baseball team playing in the City of New York that was known as the Gothams. (Which had nothing to do with Batman.) Then something happened. Depending on who you believe, during an 1885 game, the Gothams managed to come back from a deficit over their rival, the Philadelphia Phillies. Team co-founder Jim Mutrie exclaims to the players after the game, "My big fellows, my giants!" He would spend the next several decades declaring this to people.
Another view is that the team name actually was coined by a sportswriter named P.J. Donahue. He wrote for the New York Evening World and he may have first used the name when he did a game writeup after the April 14, 1885 tilt. Whichever version of its origin is true, the nickname became quite popular and the team began using it after that in all its incarnations. It's hard to imagine what it would have been like if they stayed the Gothams. It's easier to remember Giants. Also "San Francisco Gothams" just does not resonate at all.