This Is Paul McCartney's Favorite Song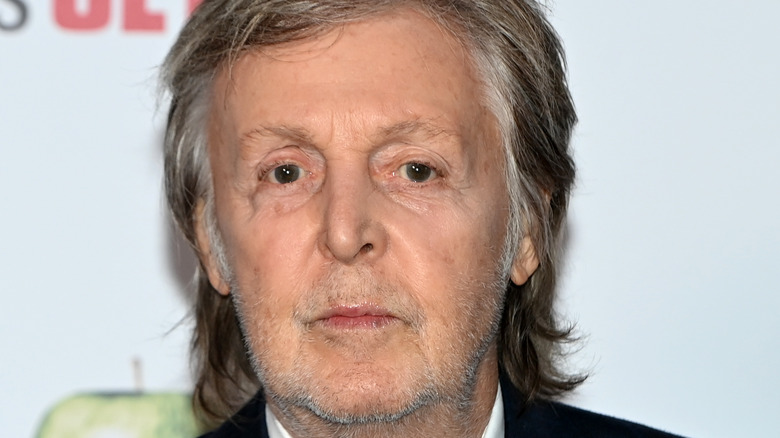 Kate Green/Getty Images
In recent years, the Beatles legend, Wings frontman, and evergreen solo star, Paul McCartney, has cemented his reputation as perhaps the greatest pop songwriter of all time, with studio albums, collaborations, and multimedia projects keeping him at music's top table for a seventh consecutive decade.
But even legends have heroes, and despite having put his name to some of the greatest songs ever written, McCartney counts The Beach Boys songwriter Brian Wilson among the best there is. McCartney reserves special praise for Wilson's 1966 "Pet Sounds" classic, "God Only Knows," which McCartney claims is his favorite song of all time, according to the BBC.
Talking to the BBC's Radio 1 in 2007, the legendary Beatle explained that the song "​God Only Knows is one of the few songs that reduces me to tears every time I hear it. It's really just a love song, but it's brilliantly done. It shows the genius of Brian [Wilson]. I've actually performed it with him and I'm afraid to say that during the soundcheck I broke down." The performance in question occurred in 2002, as part of the Adopt-A-Minefield Gala in Los Angeles, while McCartney later inducted Wilson into the Rock & Roll Hall of Fame, again calling him a "genius" (via YouTube).
The Beatles and Beach Boys' friendly rivalry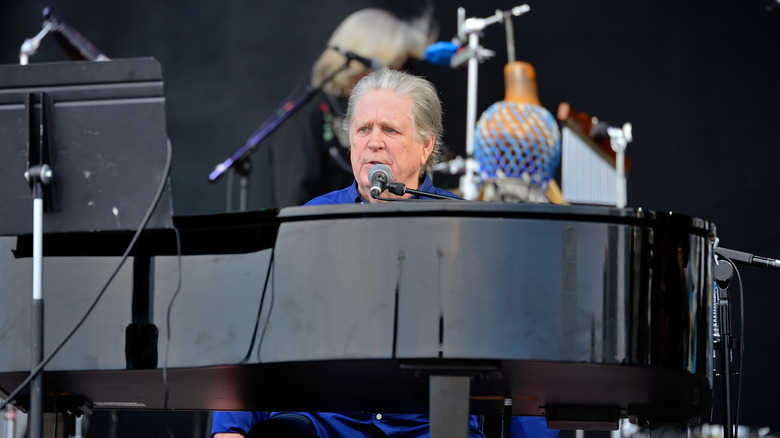 Christian Bertrand/Shutterstock
Apart from being Paul McCartney's personal favorite song of all time, "God Only Knows" also played a crucial part in The Beatles' story, while owing a debt to the rivalry The Beach Boys enjoyed with the Fab Four in the mid-1960s. Before The Beach Boys' "Pet Sounds," there was The Beatles' "Rubber Soul," the 1965 album that influenced a generation of musicians to broaden their horizons. Brian Wilson claimed: "When I heard 'Rubber Soul,' I was so inspired and somehow I came up with 'God Only Knows', I can't really explain how it happened it just came to me" (via The Beatles Story).
Speaking on the Ronnie Wood Show (via YouTube), McCartney explained: "We ended up kind of in a rivalry ... We'd put a song out then Brian would hear it then do one ... It's kind of like me and John, you'd try and top each other all the time. He eventually came out with 'God Only Knows' on Pet Sounds, I just think it's a great song, it's got the melody, harmonies, words, it's just a great song and I love it."
Per Rolling Stone, on first hearing the "Pet Sounds" McCartney immediately wrote a Beach Boys-esque intro to the song "Here, There, and Everywhere," for The Beatles' forthcoming "Revolver" album, while the album after that, the legendary "Sgt. Pepper's Lonely Hearts Club Band," was steeped in the influence of the album. The Beatles' longtime producer, George Martin, later claimed: "Without 'Pet Sounds,' 'Sgt. Pepper' never would have happened ... 'Pepper' was an attempt to equal 'Pet Sounds'" (via Rolling Stone).