This Is How The Kansas City Royals Got Their Name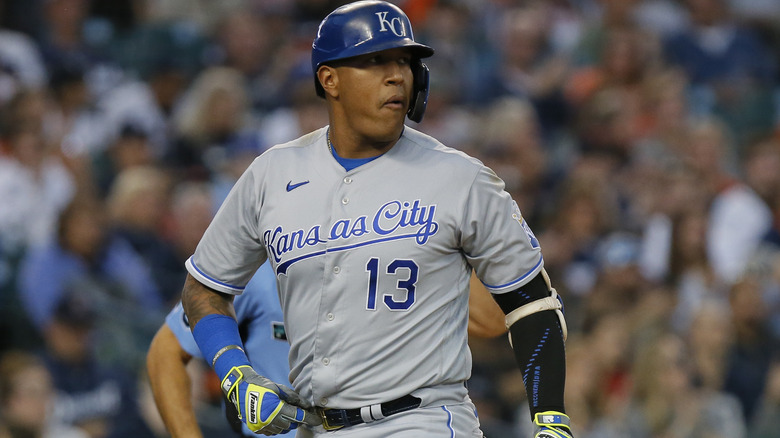 Duane Burleson/Getty Images
As is often the case when a new team is born, a contest was held in 1969 when it came time to name the new MLB team awarded to Kansas City, Missouri, according to the official MLB website. There had previously been a few teams in Kansas City, one of which was the Kansas City Monarchs — two-time Negro League champions (per MLB). The winning entry for this new team would be "The Kansas City Royals." Was "Royals" selected in tribute to the regal connotation of monarchy? That explanation of how the Kansas City Royals got their name would make sense, but it's far from what actually happened.
Per Kansas City Magazine, KCMO, as the locals call their city, is a beef industry capital, stretching all the way back to the late 19th century. It's also home to one of the country's largest stockyards. For this reason, when it came time to name the new team, the decision to pick "Royals" had more to do with the agrarian roots of the city than any kind of monarch.
Cows not queens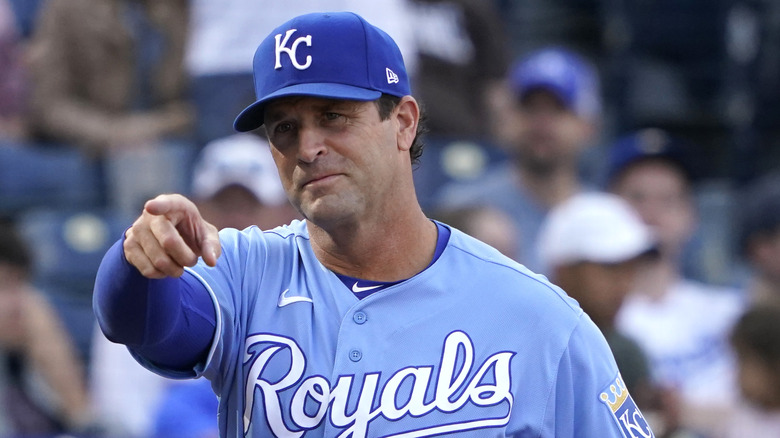 Ed Zurga/Getty Images
In addition to the Royals, Kansas City is also home to the American Royal cattle show, which over the course of a century has grown to include horses, a barbecue contest, and other related events. In the contest to name the MLB expansion team, the winning entry was suggested by Sanford Porte, a fan who wrote at the time, "Kansas City's new baseball team should be called the Royals because of Missouri's billion-dollar livestock income, Kansas City's position as the nation's leading stocker and feeder market, and the nationally known American Royal parade and pageant," per MLB.
The team's logo is a crown, so it's understandable why many believe the name is regal in its origin. What's more, efforts have been made to divert attention from KC's "cow town" reputation, further obscuring the true meaning of the baseball team's name. As USA Today reports, even Porte himself contributed to the confusion, when at the introductory press conference, he admitted "Royals" is fitting because it also means the "best."