What Jane Fonda's On-Set Behavior Is Really Like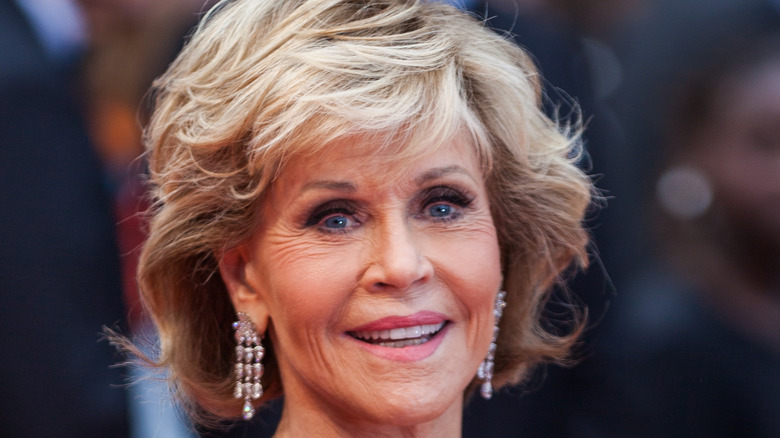 taniavolobueva/Shutterstock
Famed actress Jane Fonda has a very storied Hollywood career. She is the daughter of legendary actor Henry Fonda and also had a successful film career. As the oldest of two children the elder Fonda had with wife Frances Seymour, Jane would garner a lot of attention for things other than her acting talents.
When she isn't making headlines for her on-screen talents, she is somewhat of a controversial figure. Her support of civil rights, reported relationship with the Black Panther party, her vocal opposition of the Vietnam War, and who can forget her infamous trip to North Vietnam that made her public enemy No. 1 (via Prevention)? All of her actions and activism set her apart from a lot of actresses of her time, and the 84-year-old is still at it. Fonda has never been shy about speaking out against wrongs and her beliefs. She's been vocalizing her activism since the '60s. So, has that affected her work on set?
Jane Fonda's energy on set of her long-running show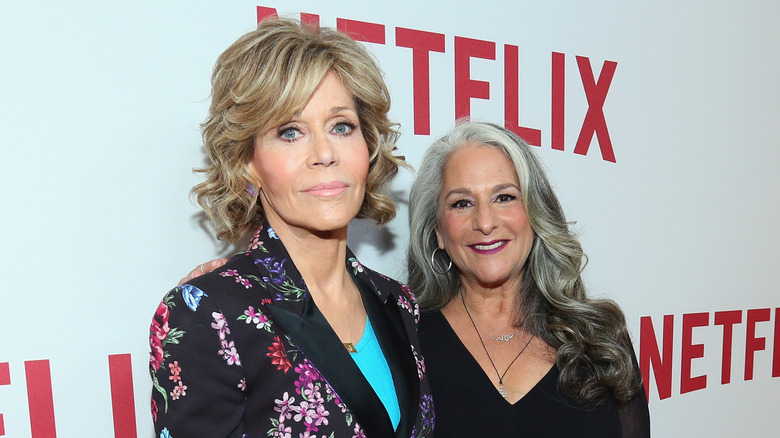 Mark Davis/Getty Images
After a decade-and-a half hiatus from acting, Jane Fonda returned in 2005 to star in the rom-com "Monster-in-Law." Since then, she's maintained her presence in Hollywood through various films and television series. One of her current projects is the Netflix comedy, "Grace and Frankie."
The show is currently in its seventh season and is the longest-running show Fonda has worked on since returning to acting. Alongside actress Lily Tomlin, she's been filming scenes for the show since 2015 (via IMDb), and her behavior on set is apparently nothing short of what one could expect from a seasoned actress. According to showrunner Marta Kauffman (pictured above with Fonda), Fonda (and Tomlin) display an exemplary level of professionalism. "I've never worked with such amazing professionals. They come in prepared, they know their lines, they have good questions," said Kauffman, via Express.
Kauffman explains that the feedback she receives from Fonda has been helpful for the direction of the show and the character she plays. She adds that even though the production team dedicates very long hours for filming, Fonda's talents demonstrate how good she is at her job and allows for a film set with great energy. "Jane brings an ability to pay this sort of disconnected, unemotional person in an emotional way ... But the experience of shooting itself was quite joyful. We have a really happy set," said Kauffman.