This Is How The Florida Marlins Got Their Name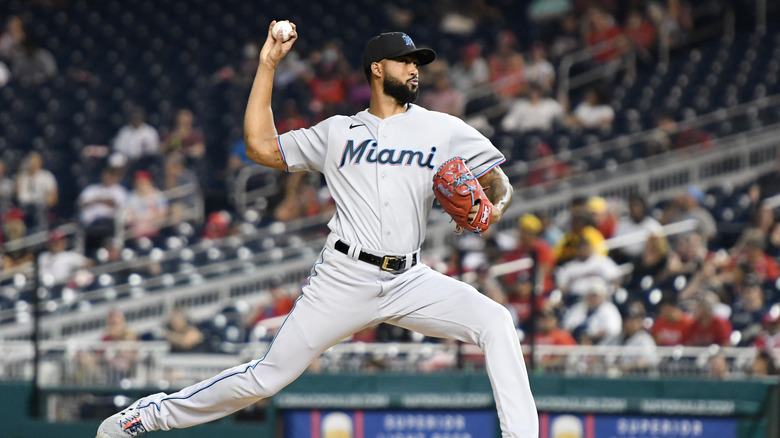 Mitchell Layton/Getty Images
As a Major League Baseball team, the Florida Marlins — known today as the Miami Marlins — is quite the wild card. With two World Series titles to date, including one where the Marlins became the first wild card team in history to go all the way (via MLB), this team's history is chock full of surprises.
If you follow baseball, you might already know that the Florida Marlins became the Miami Marlins in 2012 when they moved into Marlins Park, which is located in Miami. The new ballpark features contemporary construction and a post-modern aesthetic, complete with a retractable roof and LEED certification (via Park Management Consultants).
What you might not know is how this team came to be known as the Marlins in the first place. While the name has become a staple of Major League Baseball, its origins are actually found in the sea, as opposed to on the field (via MLB).
The owner named the team after his favorite hobby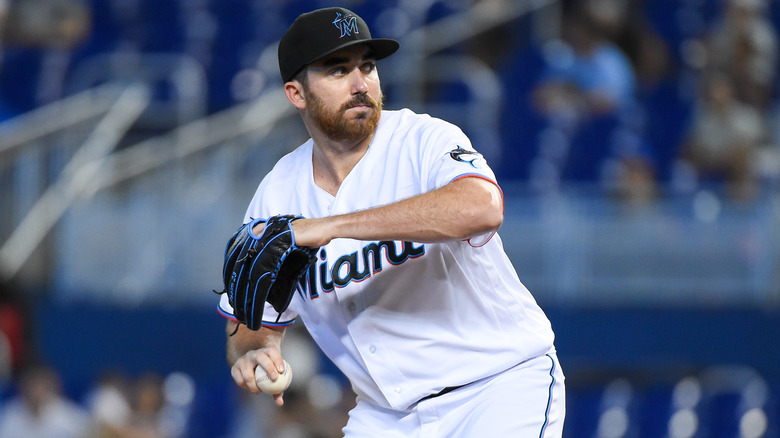 Eric Espada/Getty Images
When you see a speedy pitch edging toward home plate, you probably don't immediately think of fishing, a sport that is comparatively much slower. However, fishing is exactly how billionaire team owner H. Wayne Huizenga settled on naming his popular Florida team (via MLB).
When Huizenga gained ownership of the baseball team in 1991, he reportedly planned to use the name "Florida Flamingos," which may have resulted in the team sporting pink-hued uniforms. According to MLB, an experienced design director urged the billionaire to rethink this decision, pointing out the popularity of teal — a favorite among 1990s sports fans. The team's fans, on the other hand, would have liked to see this team take the field as the "Manatees," another name that didn't quite make the final cut.
In the end, Huizenga, an avid fisherman with an affinity for catching black marlins, chose to name the team after the fish on the end of his hook. As his son Ray Goldsby-Huizenga once mentioned in an interview with the Sun Sentinel, "It's a strong fish. That's why my dad named the team Marlins." 
Of course, the fish is also teal in color, shedding a bit of light on the importance of color in sports marketing.