This Is How Far David Bowie Got In School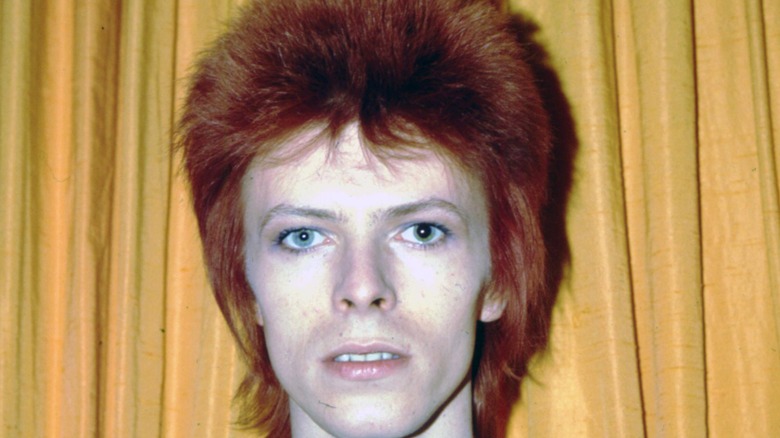 Michael Ochs Archives/Getty Images
David Bowie (born as David Robert Jones) came from very humble beginnings. He spent his childhood in London's Brixton neighborhood, per Biography, and it was his elder half-brother Terry who ignited the young Bowie's interest in the world of music. Bowie would later become famous not only for his musical innovation, but for his intellect.
Per Classic Rock, Chris Roberts interviewed Bowie multiple times, and wrote that during these conversations, Bowie often embarked on "long monologues on Russian politics or German art," before the interviewer "reminded him [they] needed to talk about the new album, or Ziggy, or The Thin White Duke." It seemed clear that Bowie was very well-educated. So how did he do at school? Unsurprisingly, it seems he got off to a very good start.
According to The Bowie Bible, he changed junior schools in June 1955, after the family moved to a different address in Bromley, London. At Burnt Ash Junior School, he would make some key friendships — including with one Geoffrey MacCormack — who would perform with David Bowie later in their lives — and started to distinguish himself as a very intelligent young man. The Bowie Bible states that he was soon identified as one of Burnt Ash's most gifted students.
High school nurtured David Bowie's creative side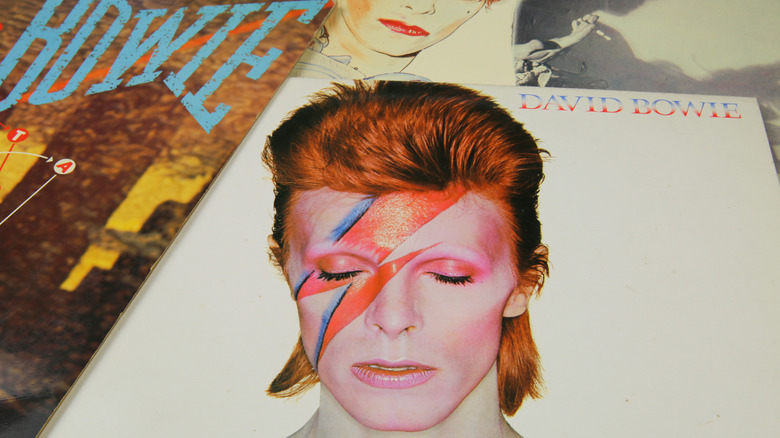 Ralf Liebhold/Shutterstock
From here, The Bowie Bible goes on, David Bowie went on to attend Bromley Technical High School three years later. In The Guardian in 2017, award-winning author Hanif Kureishi wrote scathingly of the school, which he also attended some years later. For Kureishi, the school was "bullying, violent, with incompetent teachers. Education, in those days, for working- and lower-middle-class children, was hardly considered essential or even necessary."
That same year, however, Howard Scholey, one of Bowie's classmates, wrote in The Guardian that this impression was false. Bromley Technical High School, according to Scholey, was "a bastion of suburban bourgeoisie when Bowie was there." As a technical high school, "the school offered A-level education in the liberal arts in addition to science and technology offered by the original technical schools."
Bowie's high school is now known as Raven Wood School, per Bryan Smith Music, and reportedly placed an emphasis on imagination and pursuit of the arts. The young man seized these opportunities with music and art classes, practiced with instruments as varied as the saxophone and ukulele, and, at 15, had formed his first band: The Konrads. The very next year, he graduated (per Biography) and began working as an artist with his fingers in many musical pies. Davy Jones and the Lower Third was his first serious musical venture, and when he eventually changed his name to David Bowie, his rise to superstardom truly began.