Whatever Happened To USA Figure Skating Star Michelle Kwan?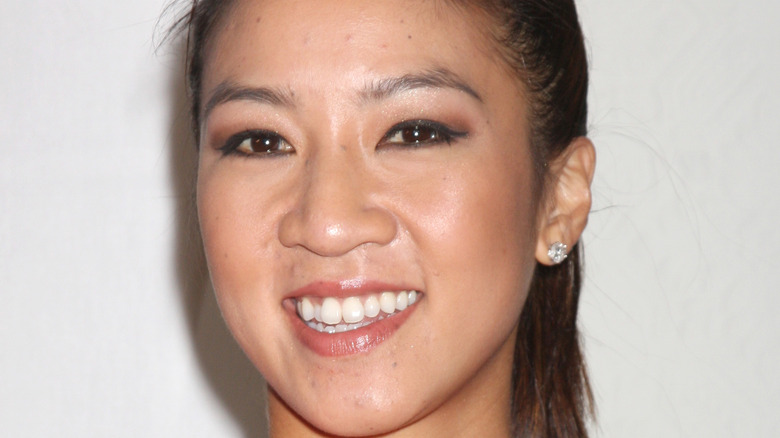 Kathy Hutchins/Shutterstock
Michelle Kwan is one of the most decorated figure skaters in history, winning nine United States titles and two Olympic medals, according to Britannica. The 41-year-old former athlete won a silver medal in the 1998 Winter Olympics and a bronze medal in 2002, before gradually retiring from the sport after sustaining an injury while practicing for the 2006 Turin Games.
Though she considered competing in the 2010 Olympics, Kwan instead focused on her studies, earning a master's degree in international relations from Tufts University. She then began a career in diplomacy, which led her to jobs in the U.S. State Department and on the presidential campaigns of Hillary Clinton and Joe Biden (via CNN). Most recently, President Biden named her ambassador to Belize in late 2021.
So how did the elite athlete enter politics and international relations? Though Kwan is a committed Democrat, her role in the American government first began during the Bush administration. In 2006, Secretary of State Condoleezza Rice appointed Kwan to serve as a public diplomatic envoy in a program to reduce anti-American sentiment abroad, according to CBS News. Kwan — the daughter of Chinese immigrants and one of the most beloved female athletes in the U.S. (via People) — was an ideal fit for the role, which involved traveling around the world to work with young people. The role was unpaid, but it has since led to a substantial career.
'That's Michelle Kwan'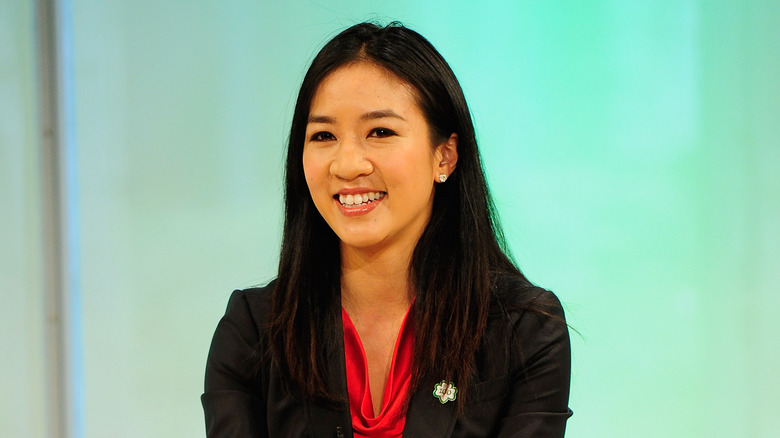 Andrew H. Walker/Getty Images
Upon graduating from Tufts, Kwan joined the State Department in a more formal role as a senior advisor for the Bureau of Educational and Cultural Affairs. Later, she transitioned into a role as an advisor to the U.S.-China Women's Leadership Exchange and Dialogue program — an initiative that concentrated on diplomacy between the U.S. and China around women's issues (via U.S. Figure Skating). After working under Secretary of State Hillary Clinton for these years, Kwan then joined Clinton's campaign for president in 2016, playing a substantial role as a surrogate outreach coordinator.
"It used to surprise some people on the Clinton campaign to see her at her desk in yoga pants and go, 'That's Michelle Kwan,'" Clinton spokesperson Jennifer Palmieri told the Washington Post. "I think when people heard Michelle Kwan worked on the Clinton campaign, they thought she was a spokeswoman. No, Michelle Kwan worked at the Clinton camp, in the office."
In 2019, Kwan became an early supporter of Joe Biden's presidential campaign, joining his staff as director of surrogates. He later nominated her for ambassador to Belize.
"If confirmed, I will be very proud to serve my country," Kwan said in a statement to CNN. "Belize is full of incredible history and culture, and has been a tremendous partner to the United States. I look forward to working with the Belizean government on economic issues, to put an end to this pandemic, and to address the root causes of migration."