This Is How The Toronto Blue Jays Got Their Name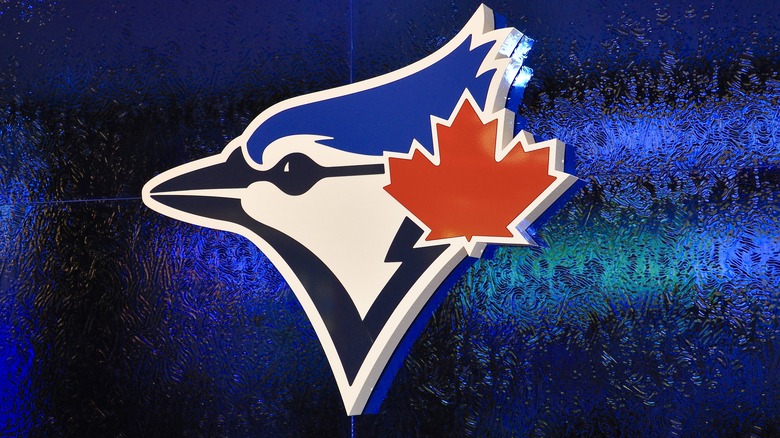 Lester Balajadia/Shutterstock
The Toronto Blue Jays were an expansion team that first came into existence in 1977, per Britannica. Like most expansion teams, they floundered early on, but then through drafting and free agency became good. It all culminated in both '92 and '93 when they won two World Series based on the heroics of people like Dave Stieb and Joe Carter. Carter had one of the most memorable moments in baseball history when he hit a walk-off homer in Game 6 of the '93 World Series to send the people of Toronto into waves of celebration, per FanBuzz. 
The team is still popular and a new wave of superstars like Vladimir Guerrero Jr. and Bo Bichette are the face of the team. But it begs an interesting question: How did the team decide to use the Blue Jays name? What were the other choices? Like other teams in other cities, there's a story behind it — though it's up to the reader to deem how interesting it actually is.
A name chosen by thousands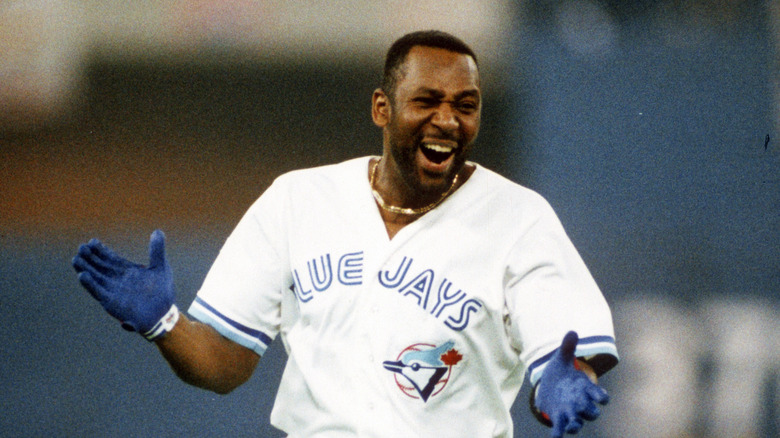 Focus On Sport/Getty Images
When they were chosen to be an expansion team for the upcoming 1977 season, per MLB, the Toronto team was the second Canadian team to join Major League Baseball, after the Montreal Expos, who later became the Washington Nationals. They needed a team name, and there was a contest that yielded tens of thousands of entries. Those were culled down, and Blue Jays was the winner. 
The reception to this choice was about as warm as a Toronto winter night. "Lump it or like it ... that is the name for the Toronto American League team," the Toronto Star wrote in its August 13, 1976, edition. Ironically, Paul Godfrey, then a Toronto city council chairman, would go on to become CEO and president of the team for eight years when Rogers Communications bought the team in 2000. Nature enthusiasts loved the team name. 
The Blue Jays continue to be a draw in Canada, and they will continue to fly there for a long time.