Whatever Happened To USA Speed Skating Star Apolo Ohno?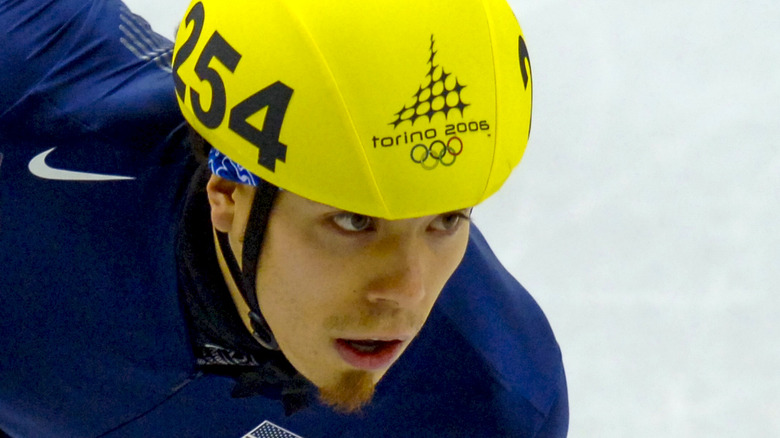 Paolo Bona/Shutterstock
In the late '90s, a young skater named Apolo Ohno was making waves in the popular sport of speed skating. Born in Seattle, Washington, on May 22, 1982, Ohno was raised by a single father. As a young kid, he discovered his love for sports, more specifically skating. He started out competing in in-line roller skating before shifting his focus to the ice and taking up short-track speedskating at the age of 12. His talents would prove remarkable enough that as a teen, he caught the attention of the U.S. Olympics Training Center and earned himself a residency to train at 14, per Britannica. By the early 2000s, Ohno was one of the biggest up-and-coming names in the short-track speedskating world, becoming the first American skater to clinch a World Cup title — which he did in 2001.
In 2002, Ohno made his Olympic career debut when he appeared at the Winter Games held in Salt Lake City and became the face of the Olympics nearly as quickly as he could make his way around the track. Ohno took home gold and silver medals that year, per Team USA. Ohno was also the also the favorite to take home gold in the 1,000-meter event, but a pileup took out the entire field including Ohno, allowing Australia's Steven Bradbury who was in last place at the time to skate virtually uncontested to the top step of the podium. Ohno's performance in Salt Lake City — in front of a home nation crowd — made him one of that Winter Games' breakout stars.
Ohno's continued Olympic success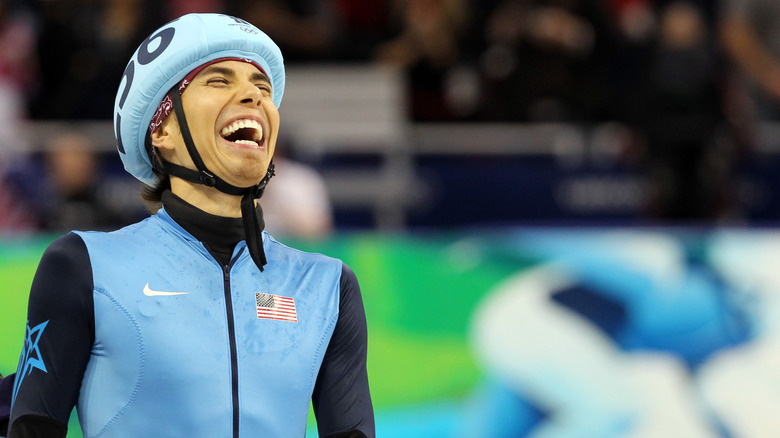 Ian Macnicol/Getty Images
According to Britannica, Ohno would earn himself another World Cup title in 2003 and would repeat that accomplishment once again with an additional title in 2005. His focus then shifted to the 2006 Olympic Games held in Torino, Italy. At the Torino Games, Ohno looked to defend his 1,500-meter gold medal from Salt Lake City, which he had won in controversial fashion following the disqualification of South Korea's Kim Dong-Sung. However, this wasn't meant to be and he wound up finishing in a disappointing 8th place. 
The 2006 Games weren't a complete disappointment though. Ohno was the only American to snag a gold medal in any short track event, winning gold in the 500-meter event, and bronze in 1,000-meter and the 5,000-meter relay.
When the 2010 Winter Olympics in Vancouver, British Columbia rolled around, Ohno was once again one of the United States' biggest medal hopes. He would win silver in the 1,500-meter event and would repeat as his bronze medal from the Torino Games in the 1,000-meter, according to Team USA. At the same Games, Ohno would find himself disqualified in the 500-meter event, but was a part of the bronze medal-winning United States relay team that took the last spot on the podium in the 5,000-meter relay. 
The Vancouver Games would be Ohno's last Olympics as well as his last competition in general, although he didn't officially announce his retirement until several years later, in 2013.
Apolo Ohno since retiring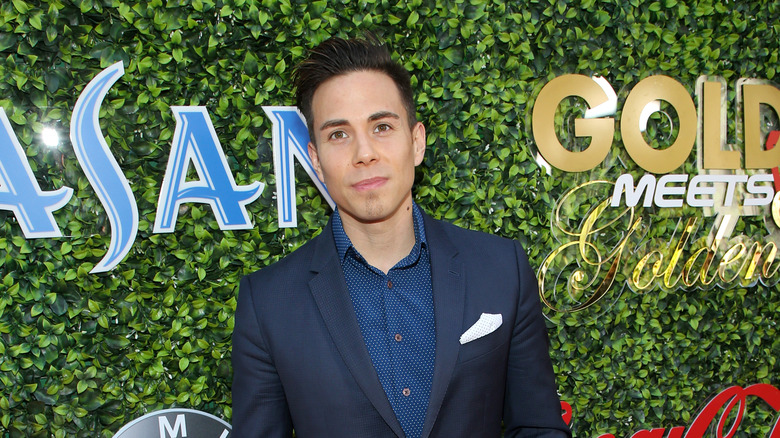 Phillip Faraone/Getty Images
Ohno retired as the most decorated Winter Olympic athlete in United States history with his seven career medals placing ahead of the previous record-holder, fellow speedskater Bonnie Blair, according to Britannica. Additionally, he has 21 World Championship medals to his name, including eight gold, seven silver, and six bronze, per Team USA.
After retiring, Ohno went into Olympic commentating during the 2014 Winter Olympics, per UPI. Outside of sports, Ohno is also an accomplished author. Between his first and last Olympic Games, he would put out three books (authoring two), including his autobiography and a memoir about his relationship with his father, per his website. Ohno also appeared on the popular dance show, "Dancing with the Stars," twice, and won his first season (posted on YouTube). In September 2019, he was inducted into the Olympic Hall of Fame (via Fox 13).
Ohno is currently preparing for the 2022 release of a new book titled "Hard Pivot: Embrace Change. Find Purpose. Show Up Fully" — a self-help book about his fears and how he overcame them. He's currently been vocal about mental health and athletes. "Until recently, we lived in an archaic world where as long as you could perform, no one questioned if you were okay. I think there needs to be not only resources and time spent, but also conversation. I'd like to be involved by supporting organizations that are trying to scale solutions around mental health. The athletes are just one part of this," he told Yahoo! News.