Whatever Happened To USA Speed Skating Star Apolo Ohno?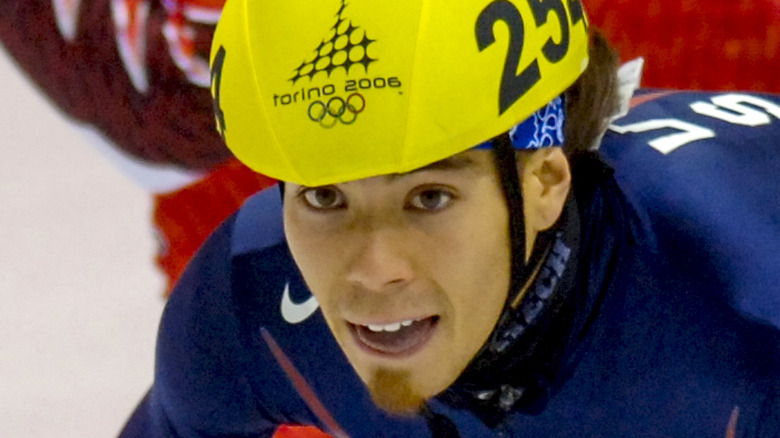 Paolo Bona/Shutterstock
In the late '90s, a young skater named Apolo Ohno was making waves in the popular sport of speed skating. Born in Seattle, Washington, on May 22, 1982, Ohno was raised by a single father. As a young kid, he discovered his love for sports, more specifically skating. His talents would prove remarkable enough that as a teen, he caught the attention of the U.S. Olympics Training Center and earned himself a residency to train at 14, per Britannica. By the early 2000s, Ohno was a notable skater and would soon make his Olympic debut.
In 2002, his Olympic career kicked off when he made an appearance at the winter games held in Salt Lake City. Ohno took home gold and silver medals at the tournament, per Team USA. Then at the following winter games held in Italy in 2006, Ohno defended his gold medal in the 1,500-meter men's race. But he came up very short and placed eighth. However, he did leave with gold for the 500-meter race, and two bronze medals in other speed skating races. Two years later, he snagged another career win with a world title.
Apolo Ohno since retiring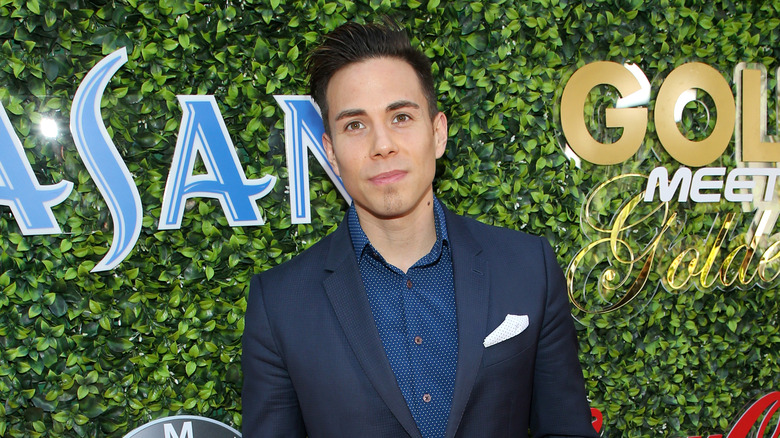 Phillip Faraone/Getty Images
At his last Olympic appearance in 2010, Apolo Ohno won his final three medals — a silver and two bronze medals, per Team USA. Then he officially retired in 2013, says IndyStar.
After retiring, Ohno went into Olympic commentating during the 2014 Winter Olympics, per UPI. Outside of sports, Ohno is also an accomplished author. Between his first and last Olympic Games, he would put out three books (authoring two), including his autobiography and a memoir about his relationship with his father, per his website. Ohno also appeared on the popular dance show, "Dancing with the Stars," twice, and won his first season (posted on YouTube). In September 2019, he was inducted into the Olympic Hall of Fame (via Fox 13). 
Ohno is currently preparing for the 2022 release of a new book titled "Hard Pivot: Embrace Change. Find Purpose. Show Up Fully" — a self-help book about his fears and how he overcame them. He's currently been vocal about mental health and athletes, and talked about his own experiences over the summer, per Yahoo! News.