This Is How The Arizona Diamondbacks Got Their Name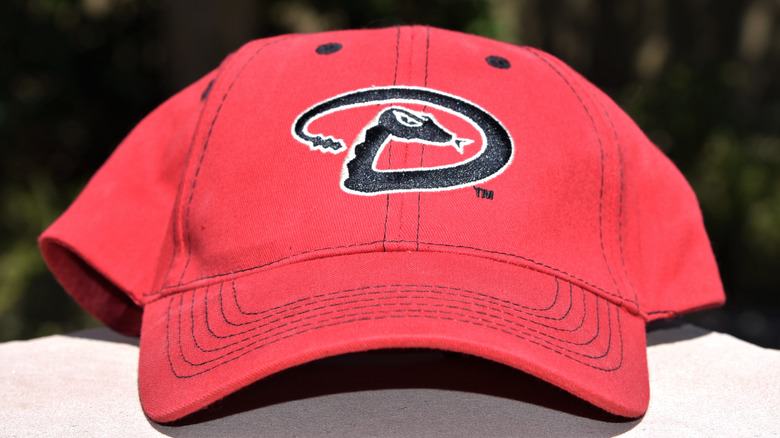 Thomas Trompeter/Shutterstock
The Arizona Diamondbacks, commonly called the D-backs, have been a Major League Baseball team for well over two decades. Since 1998, the team has called the city of Phoenix its home, despite the southwestern city bearing no mention in the official team name.
The team came into existence after a few years of lobbying by former Phoenix Suns basketball team owner, Jerry Colangelo. The businessman wanted to bring baseball to the city in the early '90s. In 1995, his wish came true and construction was underway for a new field, says Sports Team History. That year, the National League came to an agreement and Colangelo began the early stages of the state's first professional baseball franchise (via MLB). By 1998, the city had a new baseball park with the opening of what is known today as Chase Field (via Ballparks of Baseball), and a new team called the Diamondbacks played its first of many games there.
The team had a terrible first season, but ultimately came back to prove themselves just three seasons later to win the World Series in 2001, per Britannica. The Diamondbacks currently rank fifth in the National League's western division and have a pretty low rank overall, according to ESPN.
Fear led to the Arizona Diamondbacks name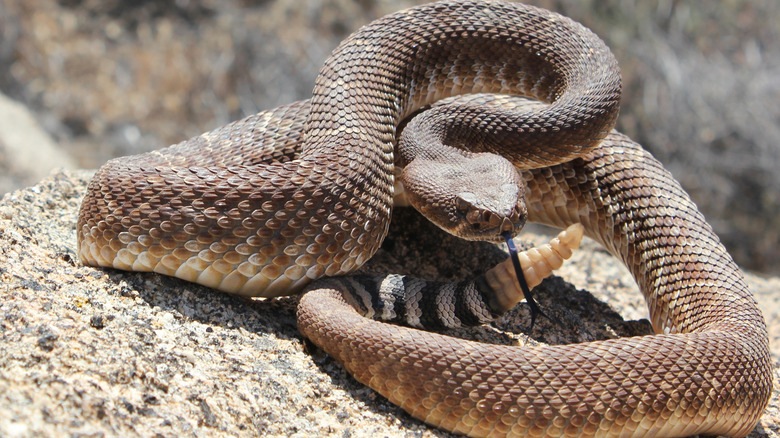 Creeping Things/Shutterstock
The inspiration behind the team name Arizona Diamondbacks, as you'd imagine, is quite regional. According to MLB, despite already owning a team in Phoenix and building a baseball stadium to welcome a new franchise, Jerry Colangelo did not want to name the team after the city. He apparently wanted to include the whole state.
Team names vary, and while they're often named after the city they are based in, sometimes the state or even region takes part in deciding the overall team name. To choose a name, a submission content was held. Most of the names future fans sent in reflected an animal known to the state, and it ultimately came down to Diamondbacks and Scorpions as the two most chosen names. Despite most of the board picking Scorpions, Colangelo's reported fear of scorpions (and the scary logo drawn for it) led to his final decision that Diamondbacks was going to be the team's official name. It couldn't be more fitting, as Arizona is home to over a dozen rattlesnake species, including the diamondback (via Live Science).