This Is How The Texas Rangers Got Their Name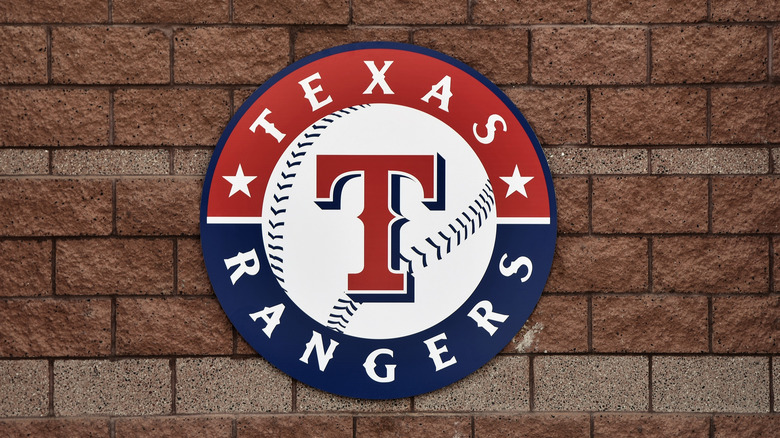 Thomas Trompeter/Shutterstock
The story of how the American League's Texas Rangers got their name begins in the nation's capital, Washington D.C. Ironically enough, the team would also end up owned by an investment group helmed by former U.S. President George W. Bush, per Sports Team History. While still located in D.C. the team was called the Senators, and was the second team to bear that name — the first had moved to Minneapolis in 1960, becoming the Twins, via the official MLB website.
The second try at baseball in the nation's capital also met with mixed success, and by 1968, the team's owner Bob Short was again looking to relocate. Arlington, Texas — equidistant between Dallas and Fort Worth — was interested. For this reason, it was decided that the team would identify simply with the state of Texas rather than any one city in particular. Its name, therefore, is a nod to an old Texas tradition. 
The real Texas Rangers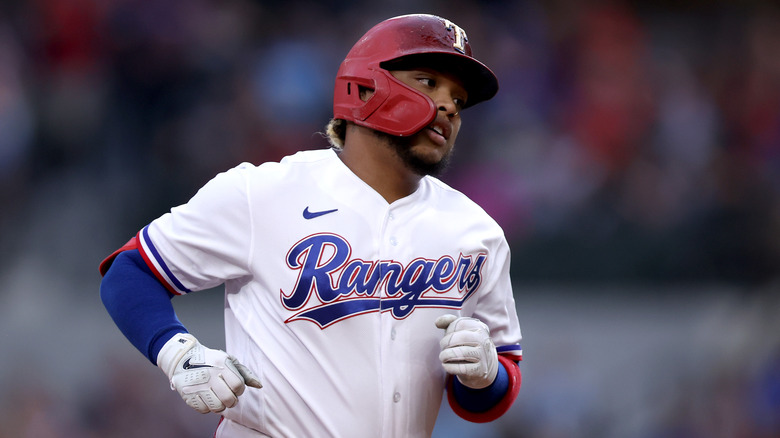 Tom Pennington/Getty Images
The true-to-history Texas Ranger Division, better known as the Texas Rangers, is a crime investigation and public safety-enforcement wing of the Texas Department of Public Safety. Throughout its more than 200-year history, this paramilitary organization has provided a number of services to the government and the people of Texas. Their deeds are now considered to be an important part of Texas history, immortalized by the iconic character of The Lone Ranger, per The Story of Texas.
By 1971, the Washington Senators had picked their new home, Arlington, Texas, and naming the team the Texas Rangers seemed a great way to honor the community, as MLB reports. Future President George W. Bush became a partial owner of the team in 1989, per Sports Team History. Many professional sports teams are now reckoning with racist overtones in their names and mascots, and some are now calling for the Texas Rangers to again change their name due to the legacy of racism and violence associated with the actual Texas Rangers law enforcement organization, as reported by The Washington Post.