How Many Kids Does James Taylor Have?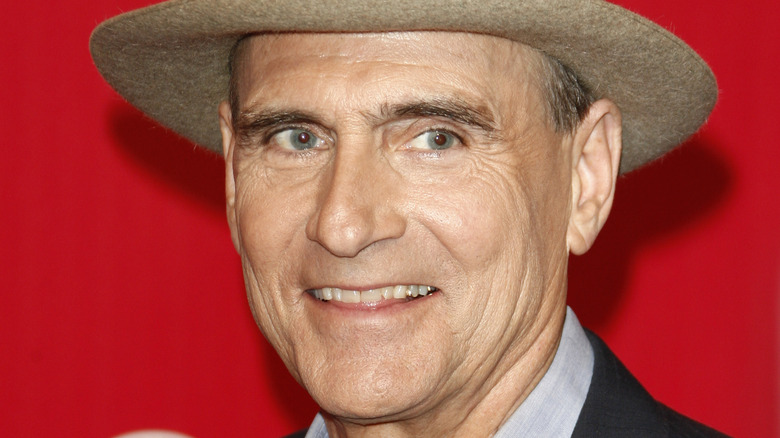 Phil Stafford/Shutterstock
As one of the most recognized American singer-songwriters, James Taylor is in a league of his own when it comes to his talents. He was also one of the leading artists of the singer-songwriter movement during the 1970s, says Teach Rock. It was a poignant period in rock music when touching songs took center stage. He is also noted for his collaborative projects with singer Carole King.
Taylor was born in Boston, Massachusetts, on March 12, 1948, per Britannica. He got his start in music in the U.K. music scene in the late '60s. He was just 19 when he moved to London and got signed to Apple Records — the label that the Beatles formed (via Biography). Eventually moving back to the states, he released his first stateside album. Taylor began to rise to prominence, and his first and only No. 1 hit came in 1971, with the song "You've Got a Friend," per Billboard. He'd go on to score himself more popular hit songs such as "Fire and Rain" and "Handy Man."
The children of James Taylor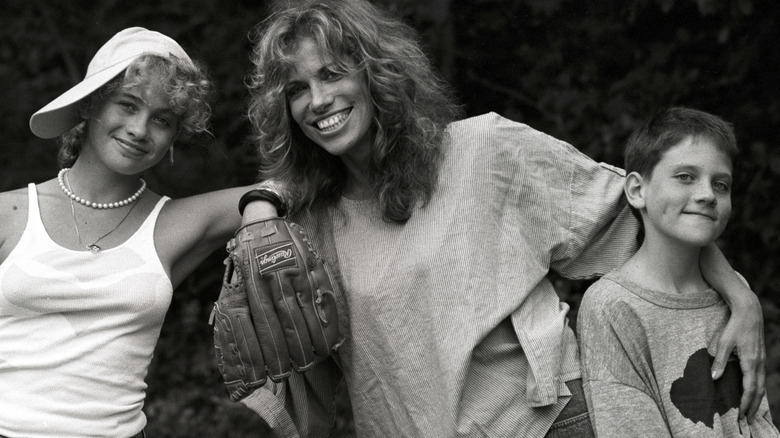 Joe Mcnally/Getty Images
At the height of his career, James Taylor married three times. His first marriage was to singer Carly Simon. The two wed in 1972, but divorced over a decade later in 1983, per 9 Honey. In their marriage, they had two children (pictured above with Carly): a daughter named Sally, born in 1974, and a son named Ben, born in 1977.
A few years after separating, Taylor married actress Kathryn Walker. They got hitched in 1985 (via New Yorker), but were no more by 1996 (via Parade). Their decade-long relationship resulted in no children, but Taylor would have kids again. In 2001, he married his third and current wife, Caroline "Kim" Smedvig (via HuffPost). Together they have twin boys, Henry and Rufus.
In total, James Taylor has four children: three sons and one daughter. All of his children have pursued musical interests. His two oldest, Sally and Ben, have long been present in the music industry, per MTV. And his twins both studied performing arts (per the Los Angeles Times).