This Is How The Tampa Bay Rays Got Their Name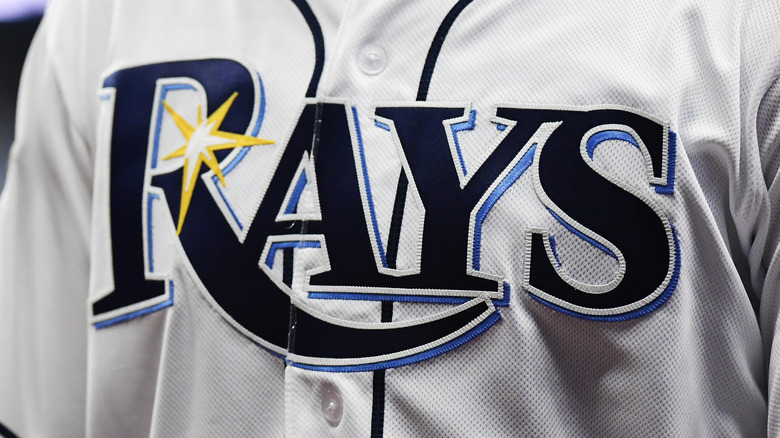 Julio Aguilar/Getty Images
After years of being scorned, Tampa Bay finally got an expansion baseball team for the 1998 season, via Britannica. They took up residence in the cavernous Tropicana Field — a domed stadium where certain unusual architectural features, like catwalks and exposed masts, are in play (per MLB). They were first known as the Tampa Bay Devil Rays, after their initial idea of being called the Stingrays was shot down due to another team already having that copyright, according to MLB. 
Early on, they tried to hit their way to wins, bringing people like Jose Canseco, Greg Vaughn, Wade Boggs, and Vinny Castilla aboard in the late 1990s and early 2000s (per Spotrac). That was not a good strategy, and it showed as the rest of the American League feasted on them. From 1998 to 2007, their record was a horrible 645-972 (per Baseball Reference), making for a .399 winning percentage. They were a laughingstock in the baseball world. 
New ownership came in and decided to change their identity ... and their team name. 
New stars are a ray of hope for the franchise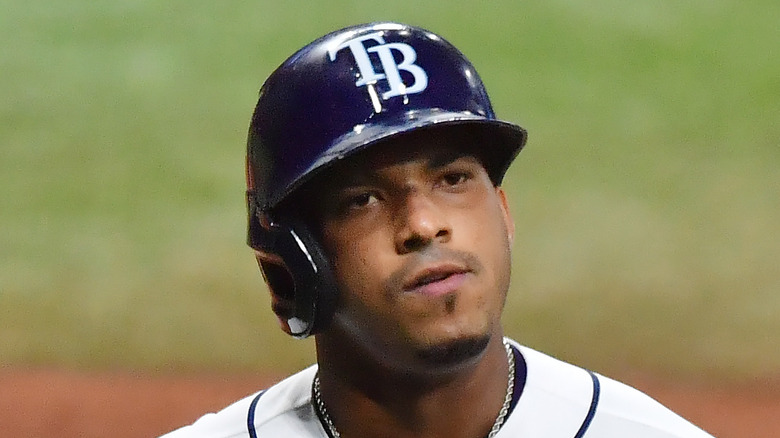 Julio Aguilar/Getty Images
After the 2007 season, the team decided to remove the "Devil" from its name and it became the Tampa Bay Rays, per MLB. The logo was redesigned to show a ray of light. The team didn't completely step away from their aquatic heritage though — there is still a tank full of stingrays that fans attending the game can touch. 
Their earlier futility was actually helpful. They drafted wisely, getting such important players as Evan Longoria, Carl Crawford, Ben Zobrist, James Shields, Matt Garza, and David Price (via Baseball Reference) that catapulted them from being one of baseball's worst teams to one of the best. 
The name change seems to have worked. They have made the World Series twice since becoming the Rays (per Brittanica), and have been able to contend despite not having the deep pockets that other teams do. Thanks to young superstars like Wander Franco, Randy Arozarena, and Austin Meadows, the Rays have a rather bright future with a potential World Series win in the not-too-distant future.